If you wish to update your payment information due to an expired or replaced credit card, or simply because you wish to use a different payment method, follow the steps below.  


Step 1
Access the Renewal Page, enter your serial number, and select Renew.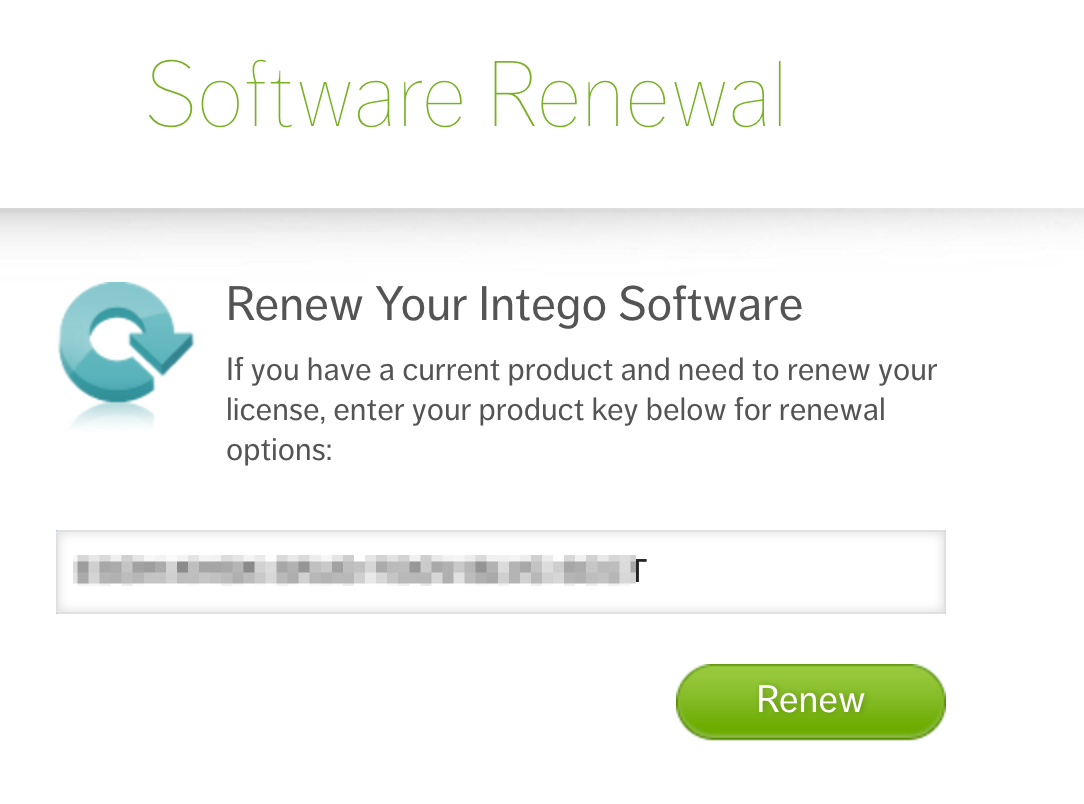 You will be provided a payment link similar to the example below via e-mail.  It is automatically sent 10 days prior to the renewal date, or by requesting it in Step 2. 
Example:  https://sites.fastspring.com/integorenew/order/s/INT111111-11111-11111S


Step 2
Select 'Click here' and an e-mail will be sent to the address we have on file.  If you no longer have access to that e-mail address or you do not receive the e-mail, please Contact Support.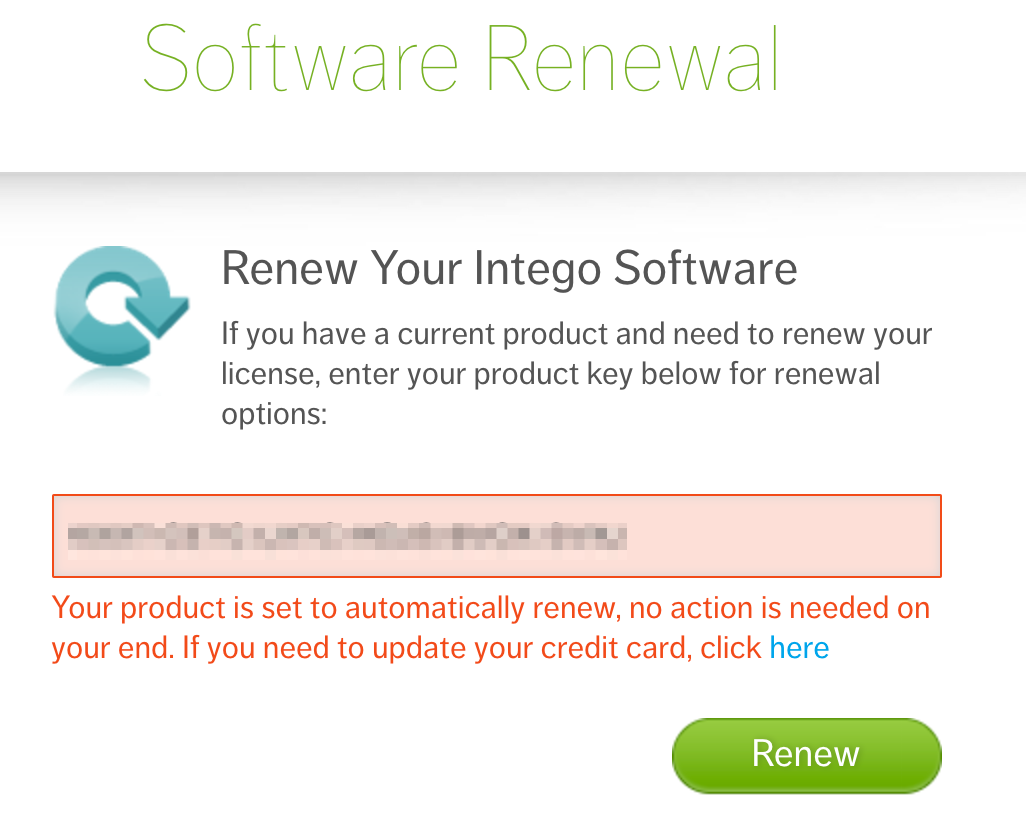 Step 3
Access the link provided via e-mail and click the Edit Subscription option.  

(Note: The price displayed below is only for this example and your actual subscription pricing may vary)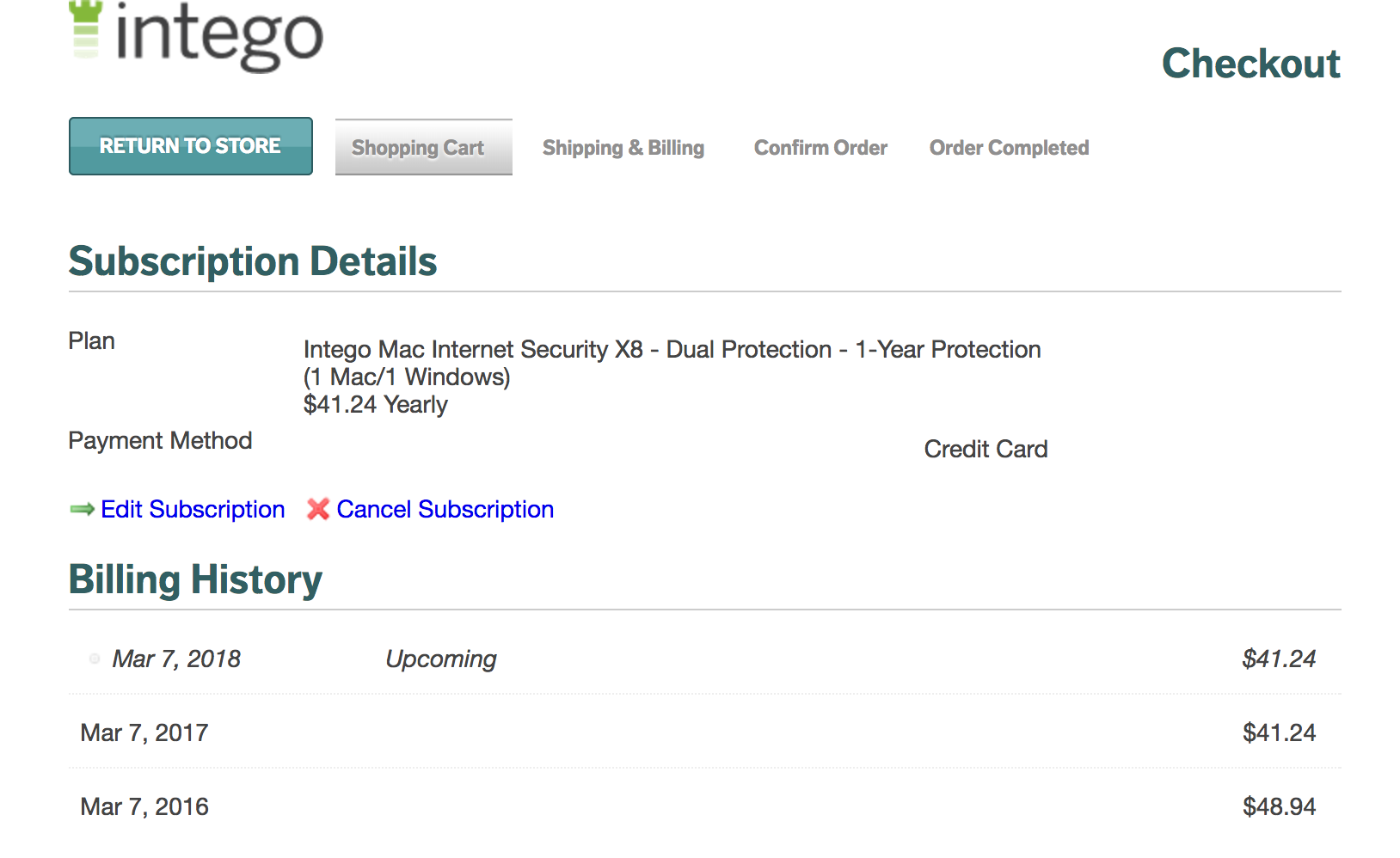 Step 4
Choose the option to Update Payment Method and press Next

Step 5 
Enter your card number or choose the option to pay via PayPal and press Update Payment Method