You may notice that when accessing particular websites when connected to the Intego Privacy Protection VPN, you are required to respond to a Captcha prompt in order to continue browsing the site.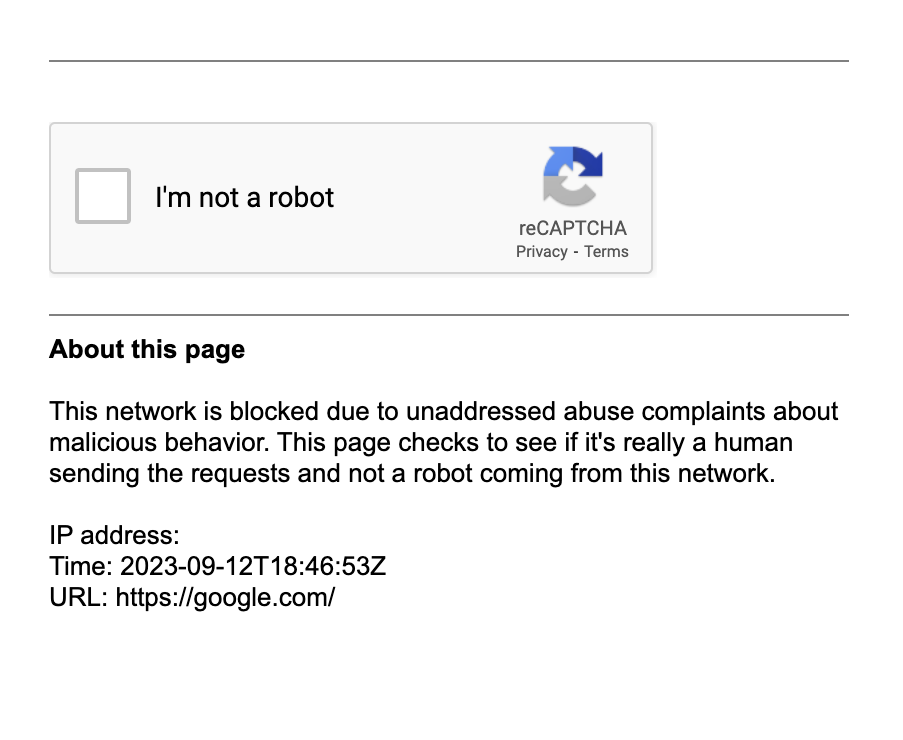 This happens whenever that site receives too many simultaneous requests from the same IP address. This is normal, as Intego Privacy Protection utilizes a shared IP address system. This can occur on our service as hundreds of users can be connected to the same server, and subsequently the same IP address.
When this happens, the website may interpret this as suspicious behavior, and sends the Captcha request to verify the source is not a bot.
If you find this happening at a high frequency, try reconnecting to get a different IP address, or selecting a different server location that may not be quite as busy.
How to Change VPN Server Locations
You can also add Google's DNS information into your VPN's Settings to help decrease the frequency. This can be found under the Network > Custom DNS option of the VPN Settings menu.

** Please note that some other VPN feature, like MACE will not work as expected when a Customer DNS is in use. **
Enter the following information for the Primary and Secondary DNS:
Primary: 8.8.8.8
Secondary: 8.8.4.4