The VirusBarrier X9 Setup Assistant will appear once you install and launch VirusBarrier X9 for the first time.  You will have the option to choose your level of coverage based on your needs.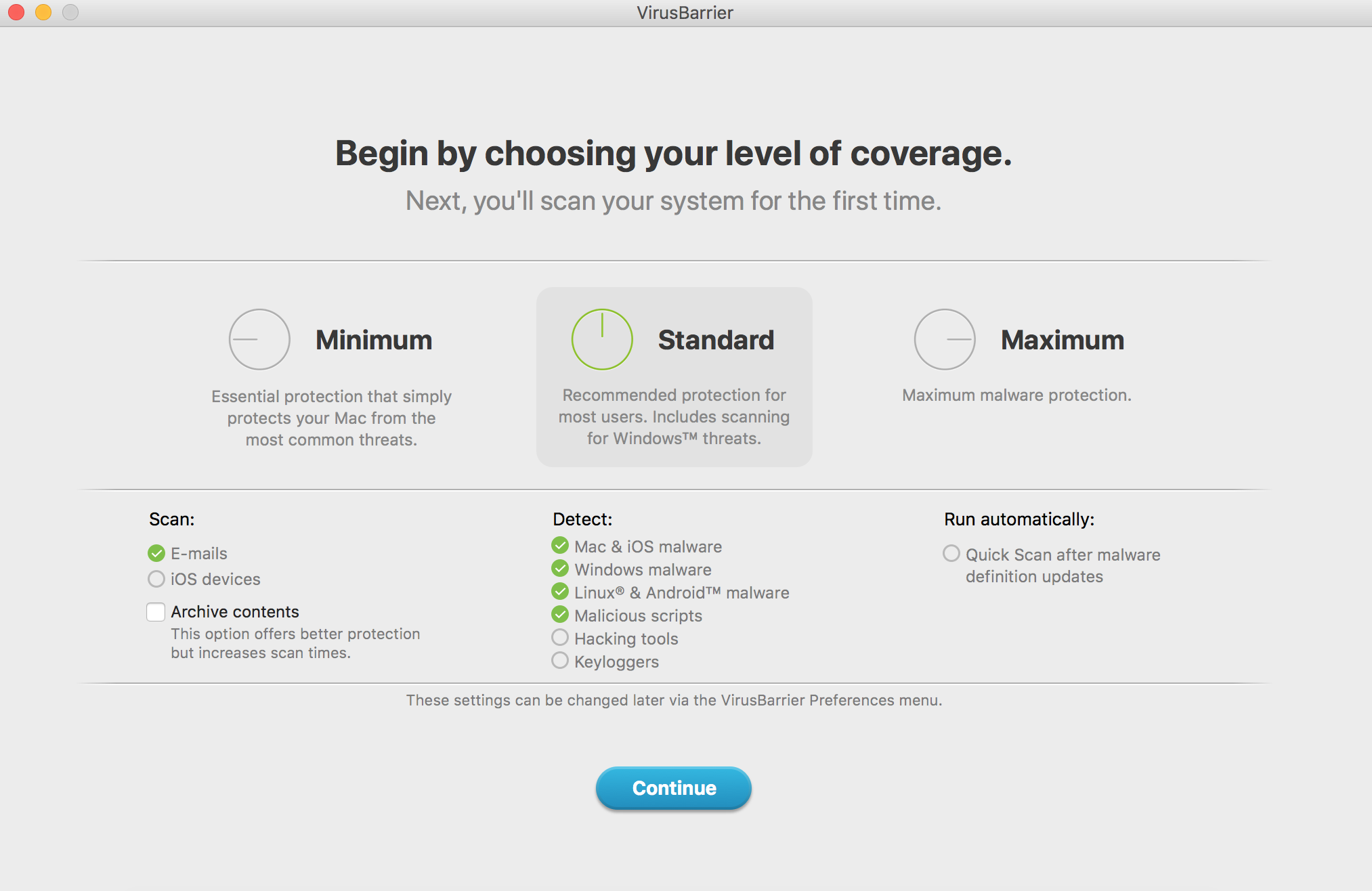 Minimum: Provides essential protection that protects your Mac from the most common threats. With this setting, VirusBarrier will scan for macOS malware, viruses and malicious scripts.
Standard: Recommended protection for most users. With the Standard Protection setting, VirusBarrier will scan for macOS, Windows, and Linux malware. It will also scan for malicious scripts and scan your e-mails and attachments for potential infections.
Maximum: This setting enables all of VirusBarrier's features and options. VirusBarrier protects against macOS, Windows, and Linux malware, Malicious Scripts, and E-mail protection. It will also enable the following features: Scan your iPhone, iPod touch, and iPad for malware, Quick Scan after malware definition updates, scan for Hacking Tools, Keyloggers, and Scan Archives. Warning: Enabling Maximum Protection may impact computer performance. If you experience degradation in your computer's performance while using Maximum Protection, you may want to choose a different coverage level.
When you click the Continue button, VirusBarrier's settings will reflect your choice.
Change Your Level of Coverage Anytime
You can also run the Setup Assistant again to change your settings.  To access the Setup Assistant, launch VirusBarrier, click VirusBarrier in your Menu Bar and select Setup Assistant...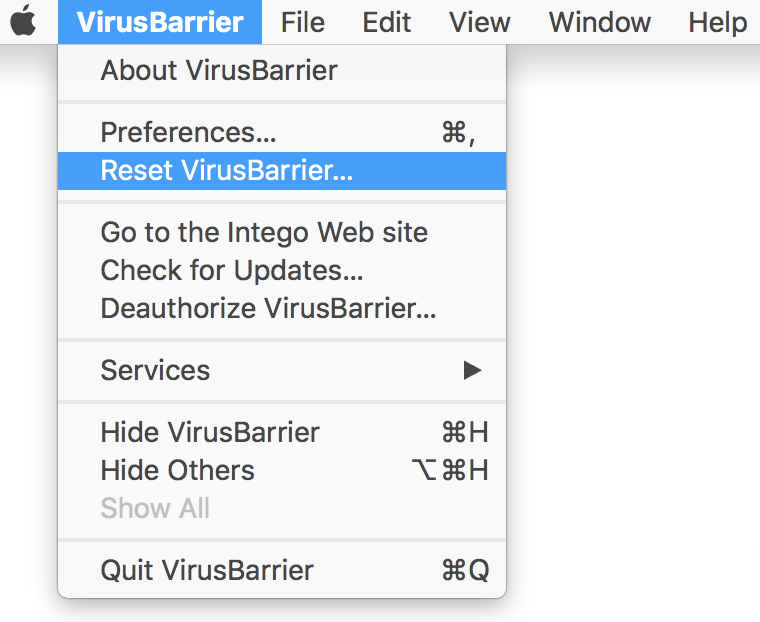 Please note that when the Setup Assistant window appears, the Standard level of coverage will always be highlighted by default. This does not imply that your level of coverage has always been set to Standard.