The VirusBarrier X9 Setup Assistant will appear once you install and launch VirusBarrier X9.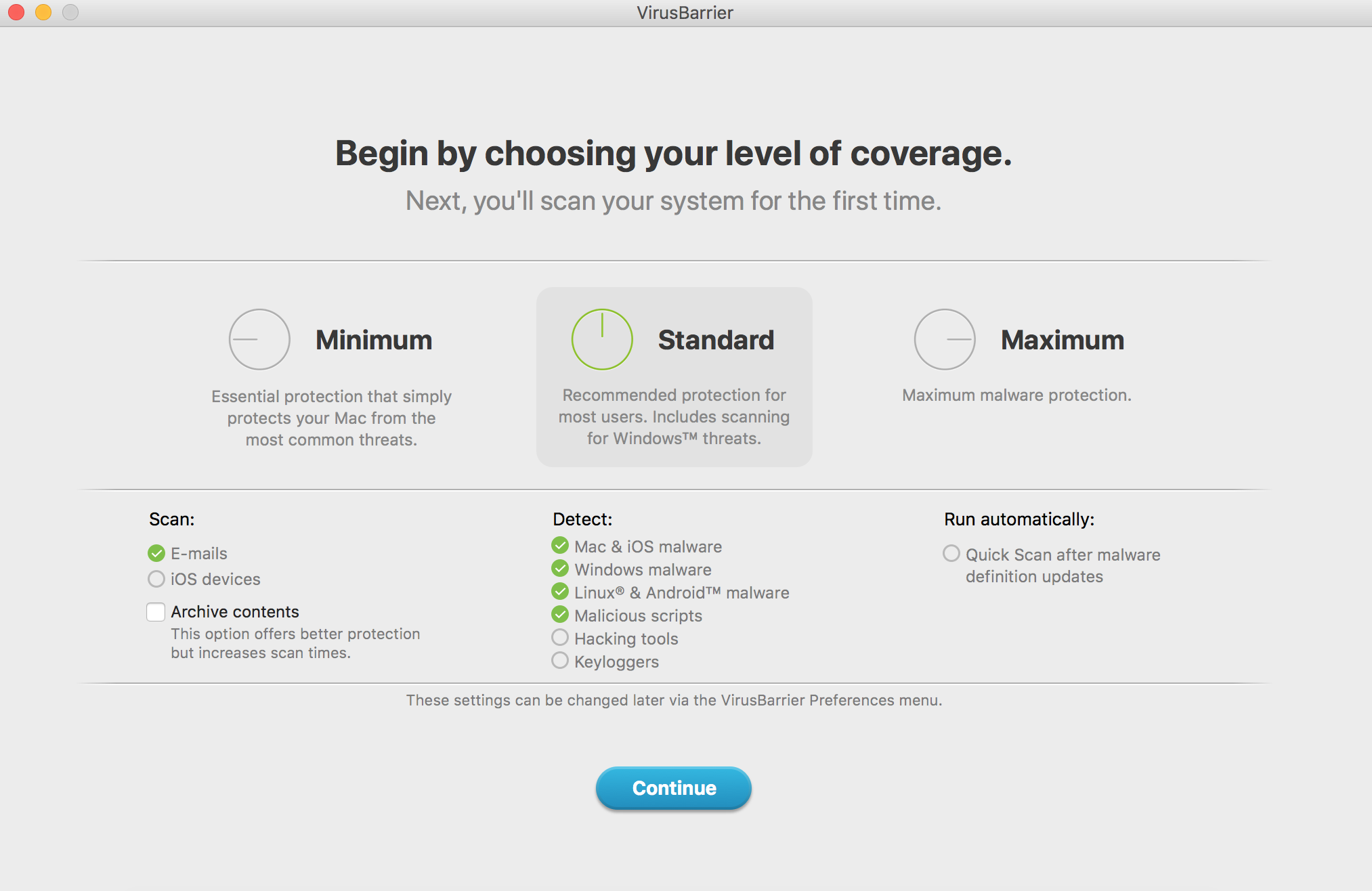 You will have the option to choose your level of coverage based on your needs. When you click the Continue button, VirusBarrier's settings will reflect your choice.
You can also run the Setup Assistant at any time to change your settings.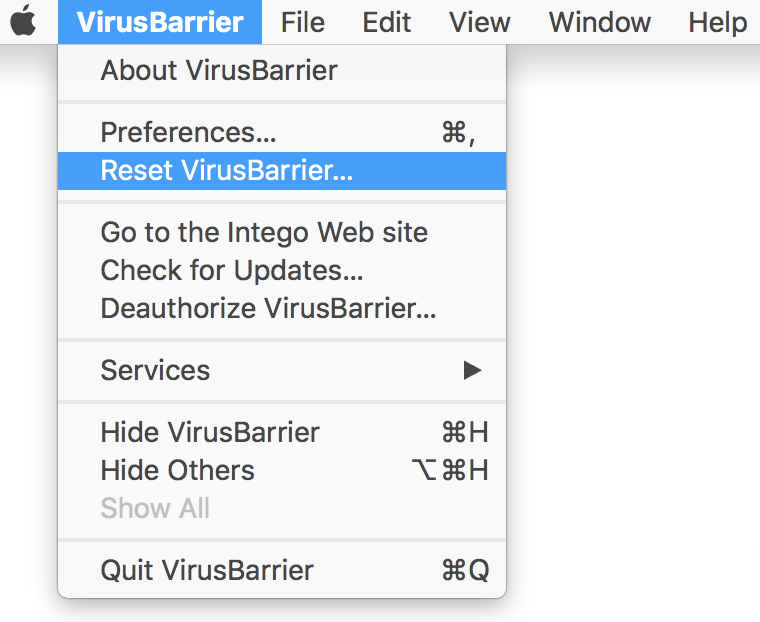 To access the Setup Assistant, launch VirusBarrier, click VirusBarrier in your Menu Bar and select Setup Assistant...
Please note that when the Setup Assistant window appears, the Standard level of coverage will always be highlighted by default. This does not imply that your level of coverage has always been set to Standard.
You will now be able to choose a new level of coverage for VirusBarrier X9.