Scan times with VirusBarrier X9 will vary greatly from computer to computer. Scans will be longer depending on how many files are on the hard drive, what types of files are present on the system, and the VirusBarrier Preferences for scanning. As long as a scan is progressing, it should run until it is finished. To increase the speed of scans, check the following settings:
Disable Low Priority
Disable Archived Files
Selective Scans



Low Priority
With this option enabled, VirusBarrier X9 uses the least amount of system resources possible when running a scan for malware, which can increase the time it takes the scan to complete. Disable this feature for faster scans.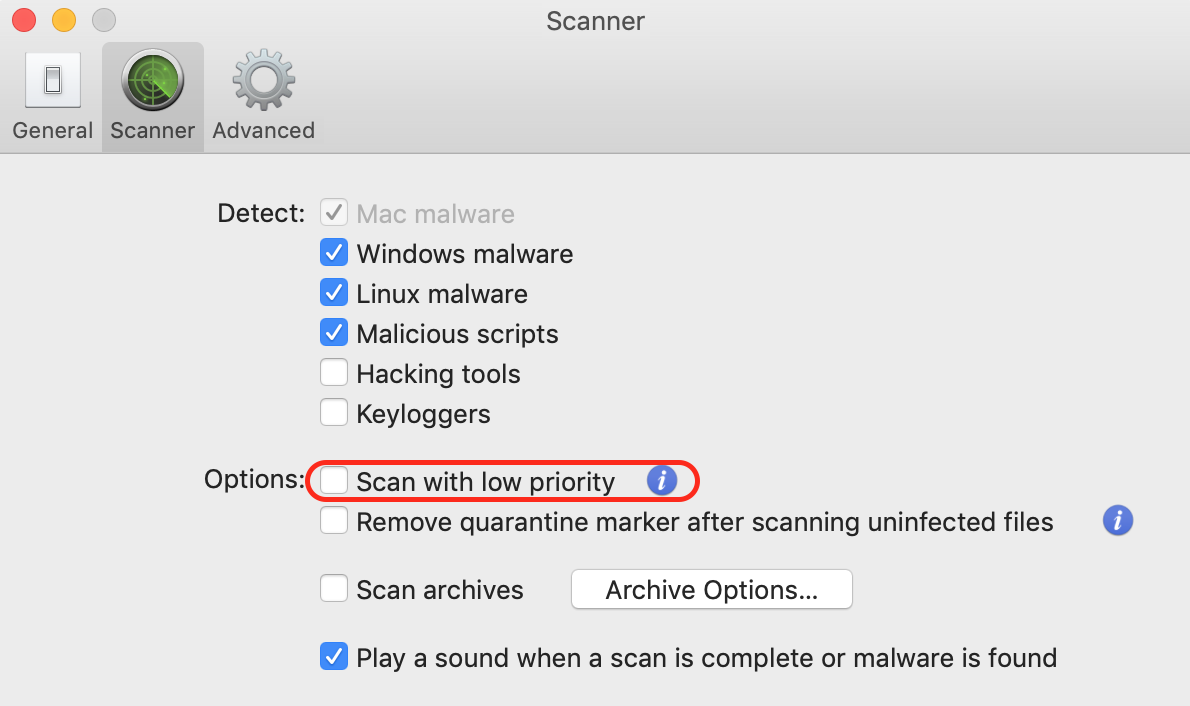 Archived Files
Most antivirus software does not scan archives by default (or simply ignores them). However, VirusBarrier X9 does not. Scanning archives can take a very long time. You can disable this feature in your Scanner Preferences for faster scan times. Open the VirusBarrier X9 Preferences, select Scanner at the top of the Preferences window, and uncheck Scan Archives. (Note: Archived files are still detected by Real Time Scanner when they are extracted)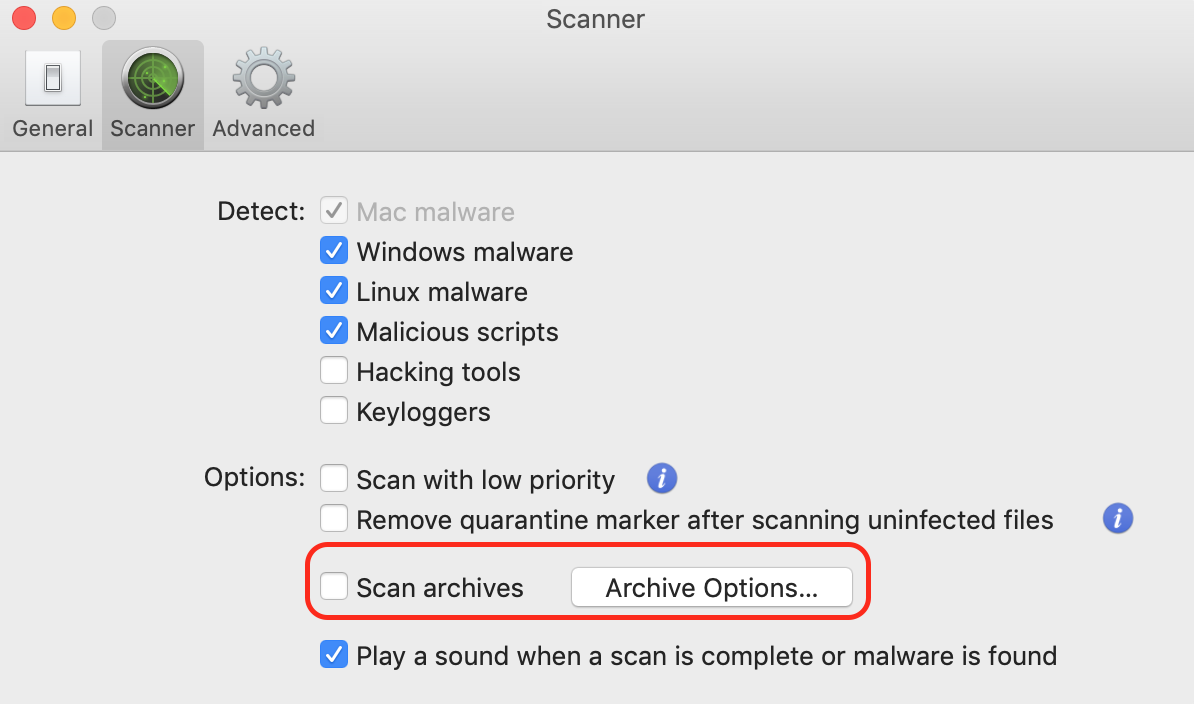 Selective Scans
A Full Scan will scan all external drives and volumes, which can increase scan times. If you only want to scan your computer's internal hard drive, open VirusBarrier X9, select the drive in the left column of the window, and click Scan. You can use this same feature to selectively scan external devices, bypassing other drives to make the scan run faster.