To create a new password or change the current password, open ContentBarrier and then click the word 'ContentBarrier' as it appears in your top menu bar. (Next to the Apple Logo in the top left corner of your computer screen) Then, click the Password option as seen below: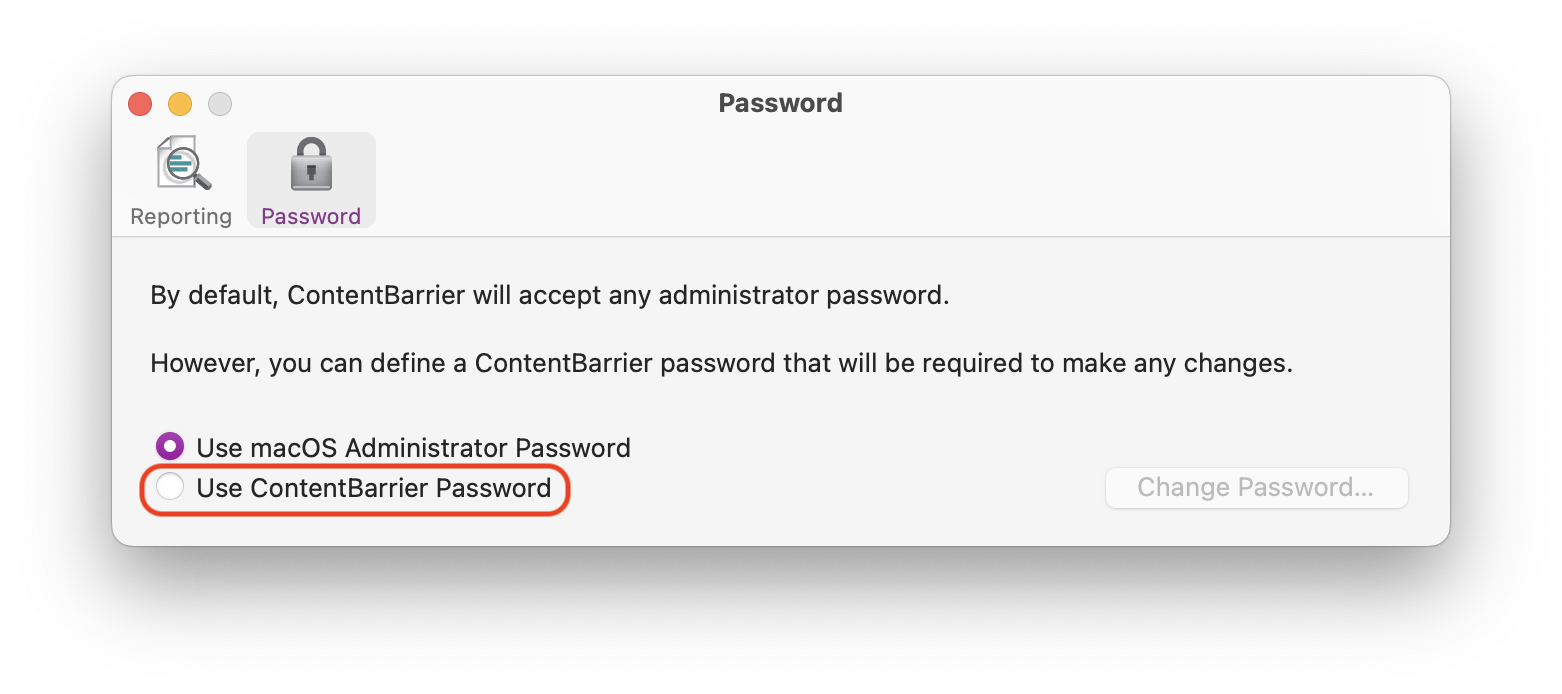 You can select the 'Use ContentBarrier Password' option and enter a new password.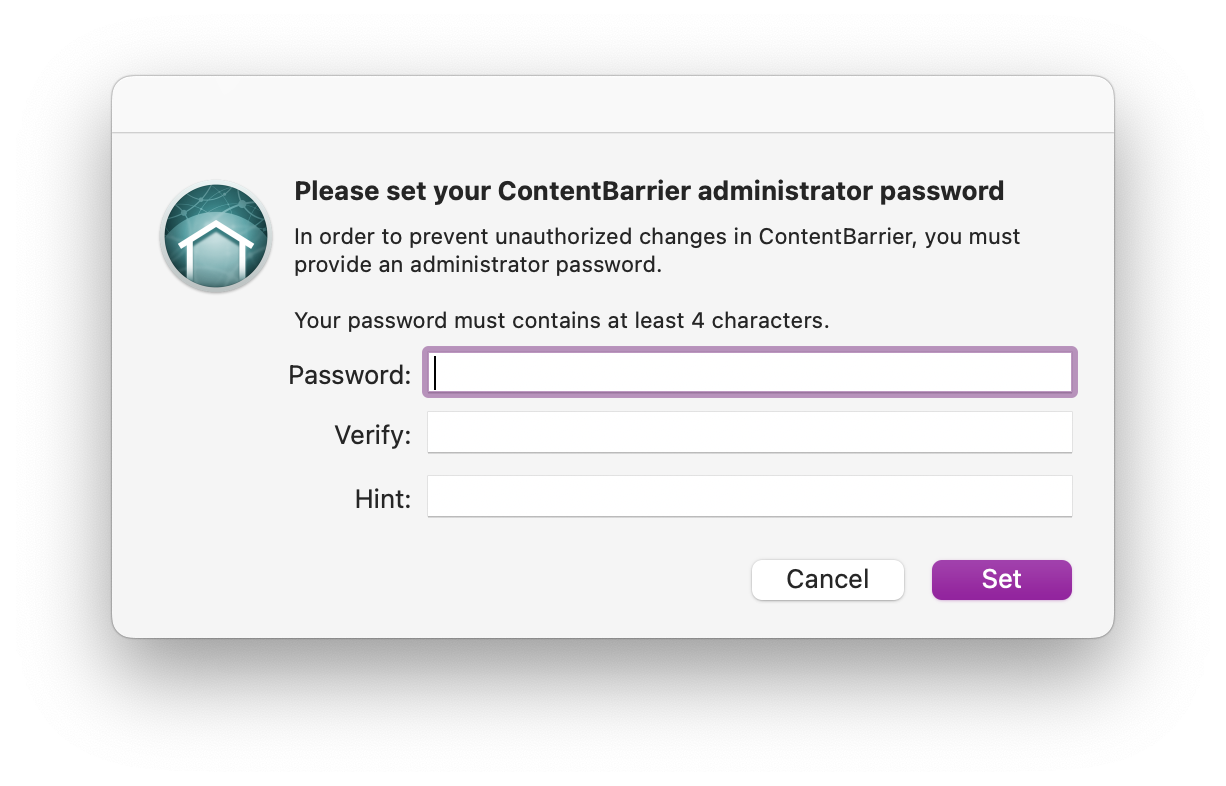 ContentBarrier will now require this new password for access to settings or to make changes.