You may want to change DNS servers to improve security, performance, or reliability with your VPN connection.
Step 1: Locate and Open the Application
Locate the Intego Privacy Protection icon which is located in the menu bar in the top right corner of the screen.



Once you have located the application, select the icon and open the Intego Privacy Protection main menu.
Step 2: Disconnect VPN
Ensure that you are disconnected from the VPN. If you are connected, or see the application attempting to connect, select the power button (or right click the application icon) and disconnect from the VPN.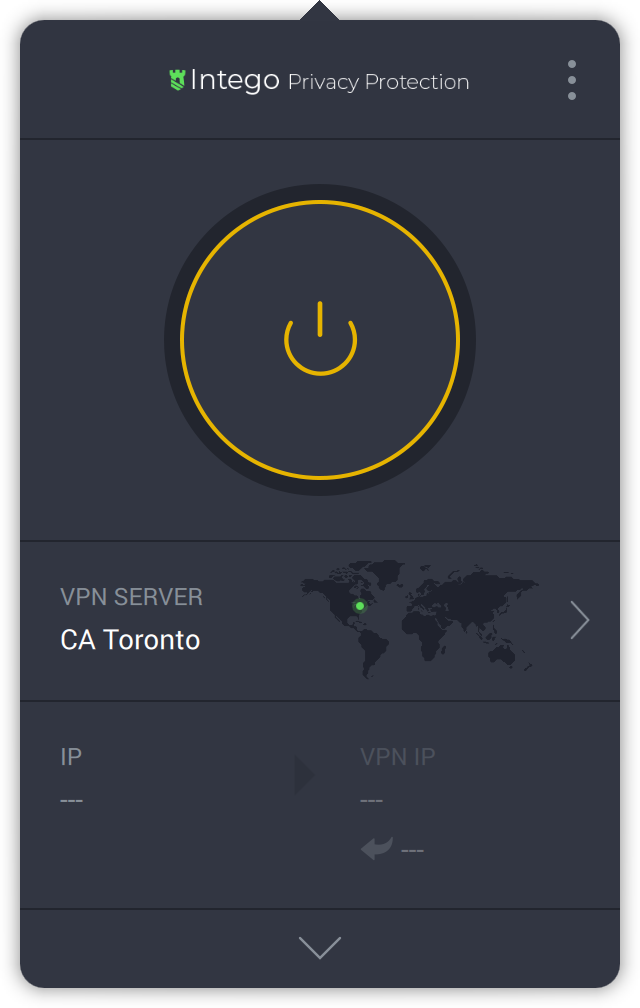 Step 3: Access Advanced Settings
Open the Advanced settings window by right-clicking the application icon in the menu bar or select the three horizontal dots located at the top right-hand corner of the application menu.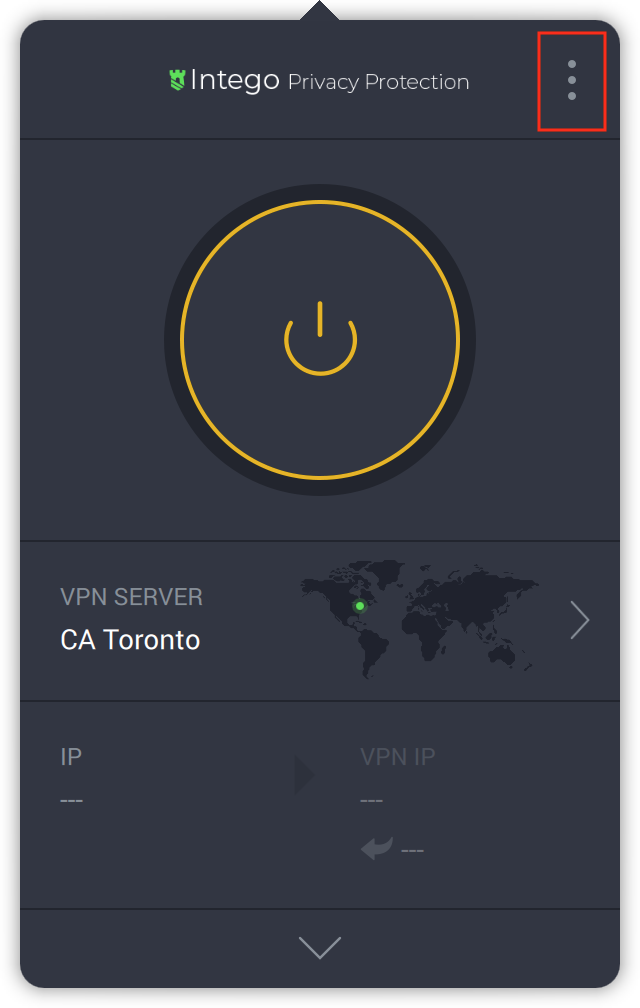 Step 4: Select the Network Tab
Within the settings window locate and go to the Network tab.
Step 5: Change Network Preferences
Within this page you will see a drop-down menu under Name Servers. By Default, Intego Privacy Protection is auto connected to Intego Privacy Protection's DNS Servers. You can choose to use your Existing DNS settings or Set Custom DNS settings from within this menu.
Please note that using your Existing DNS or Custom DNS settings may expose your DNS traffic to a third party.