The Split Tunnel feature allows you to exclude specific applications or IP addresses from using the Intego Privacy Protection VPN encrypted tunnel. However, due to a bug in macOS which impacts split tunneling, this feature is not supported and may impact your internet access when enabled.
If you are experiencing internet connectivity issues when Intego Privacy Protection is enabled in macOS Big Sur (or higher), we recommend you check your settings and disable the Split Tunnel feature if it is enabled.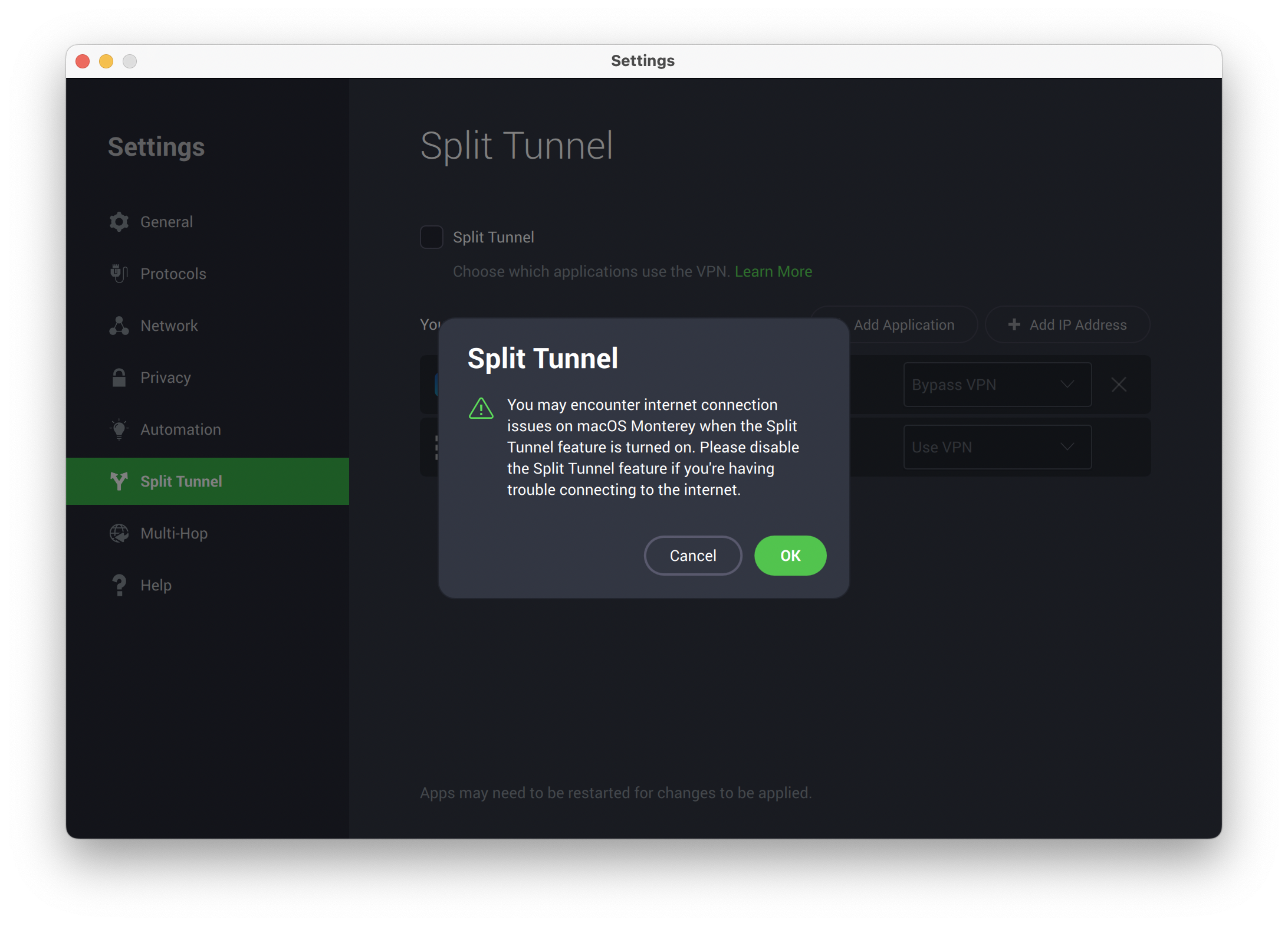 We hope to have a solution for our users in a future software update which will allow this feature to work as expected. If you have any questions regarding this issue, please Contact Intego Support.