We are aware of an active e-mail scam impersonating our business, which is suggesting that consumers have been charged $399.99 for "INTEGO VPN PROTECTION PLAN".

This is a scam, and there is no charge from Intego associated with this e-mail. If you have received this message, you may safely ignore it. (Note: This e-mail is not sent from an official @intego.com address, there is no link to our official website, and the phone number listed is not affiliated with Intego.)
We have reported this phishing scam to the FBI's Internet Crime Complaint Center.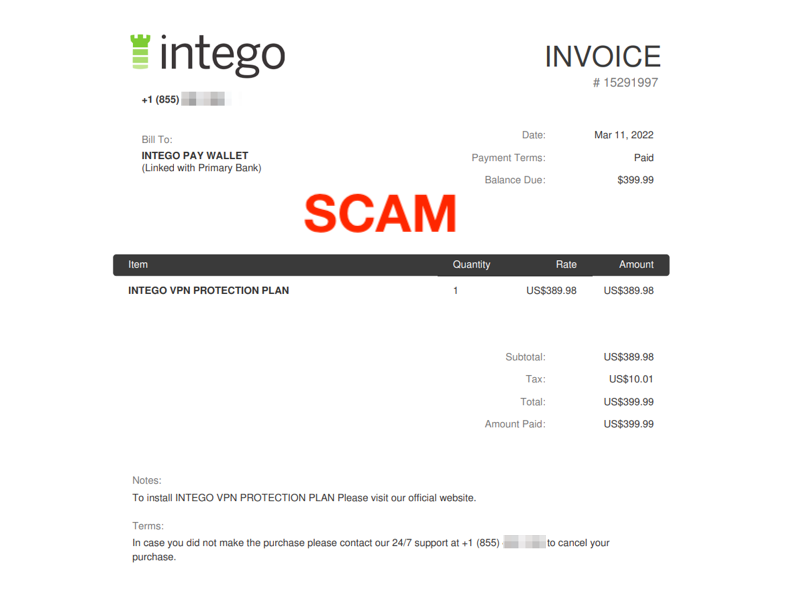 What should you do if you receive this phishing e-mail?
Consumers who receive this e-mail should simply ignore it, and delete the e-mail. Do NOT reply to the e-mail or phone number, or provide any personal information.
You can also file a complaint with the FTC to report this scam.