When trying to create your Intego Account, you may receive an error message like the one below: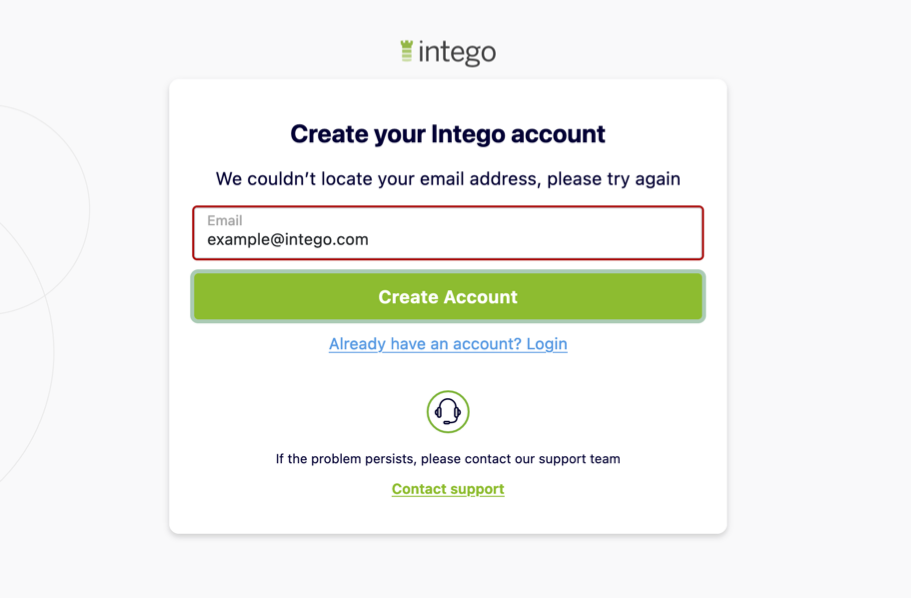 This means that the email address used to purchase your subscription is different than the one you have entered. Please refer to the purchase email you received after completing your order to obtain the correct email address. If you do not know which email address was used, you can reach out to Intego's Support Team, so we can help you confirm the correct email address.
If you have already began the registration process for your Intego Account, please make sure you check your email for the verification message. You must verify your email address prior to being able to log into your account. If you have not verified the account, you will receive this error as well. If you need the verification email resent to you, please contact the Intego Support team for further assistance.