After creating your Intego Account, you will have the ability to change your password, as long as you are signed into the account.
From the Main Page, click on the button for My Account.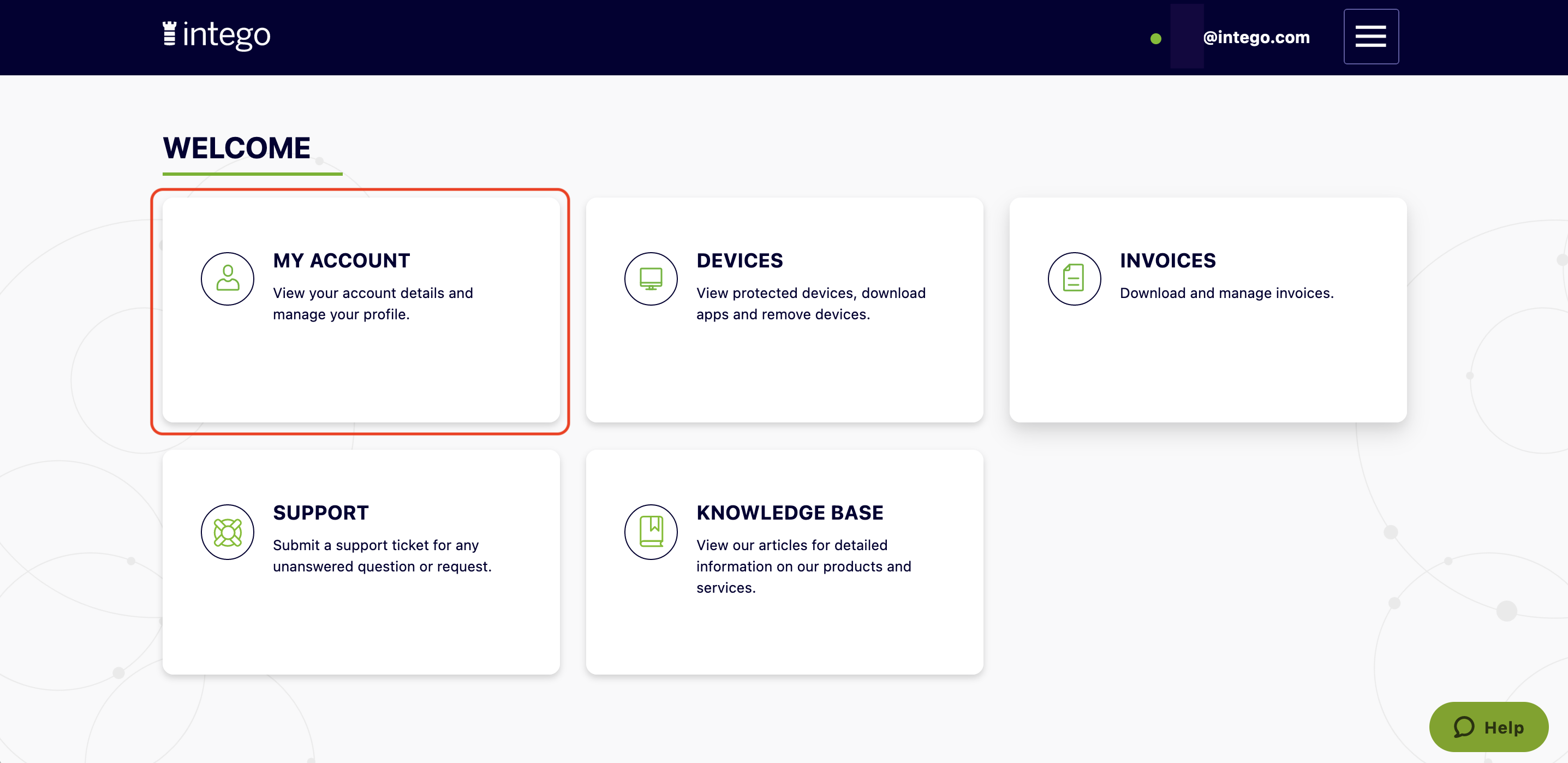 Once the My Account page is open, you will see your information including your email address and password. On the right side, click on the green button for Change Password.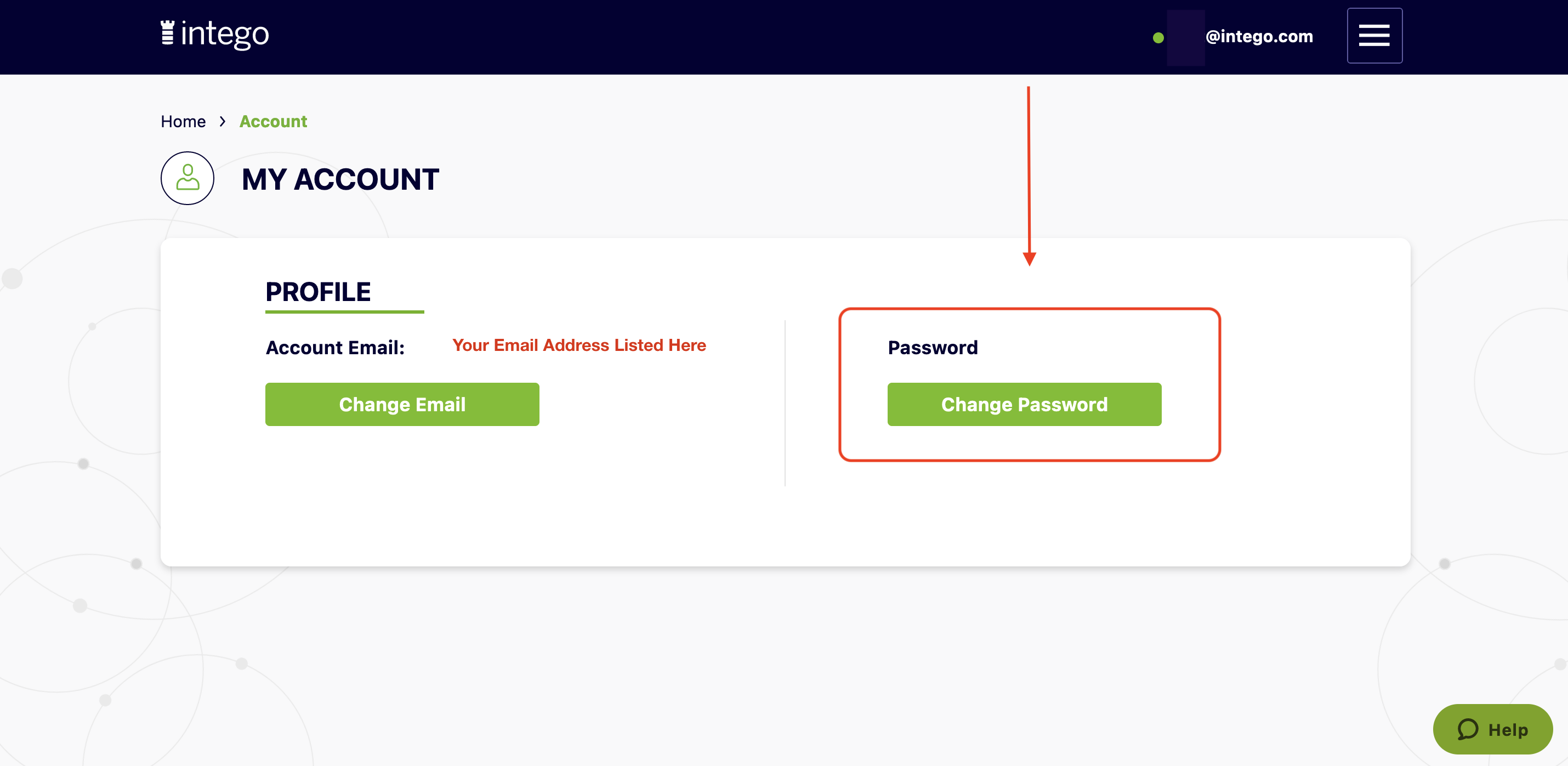 You will be asked to enter your current password, as well as the new password.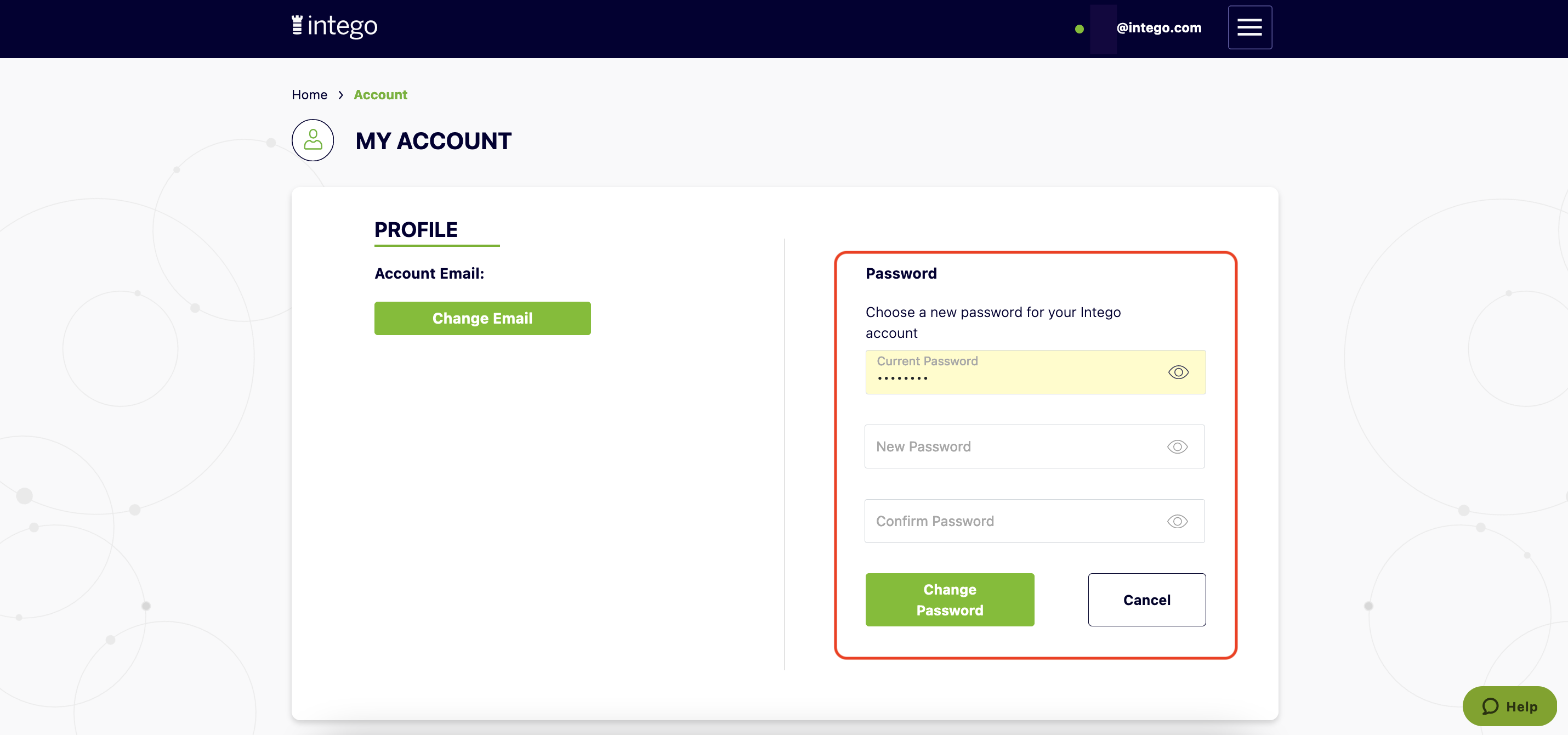 Once you have selected a new password, press the green Change Password button to finalize the changes.
** Please Note: Your Intego account password is separate from both your Intego Privacy Protection VPN login credentials and your Mac's admin/login password. It is only used to access your Intego Account via the account login page.