To register your device, you will want to follow the steps below to download, install, and activate your Intego software.
After you download and install your Intego software, you will want to activate your applications. The first time you open the software you will be prompted to enter your name and serial number. Your serial number can be found in the email you received at the time of purchase, or, by accessing the My Account section online.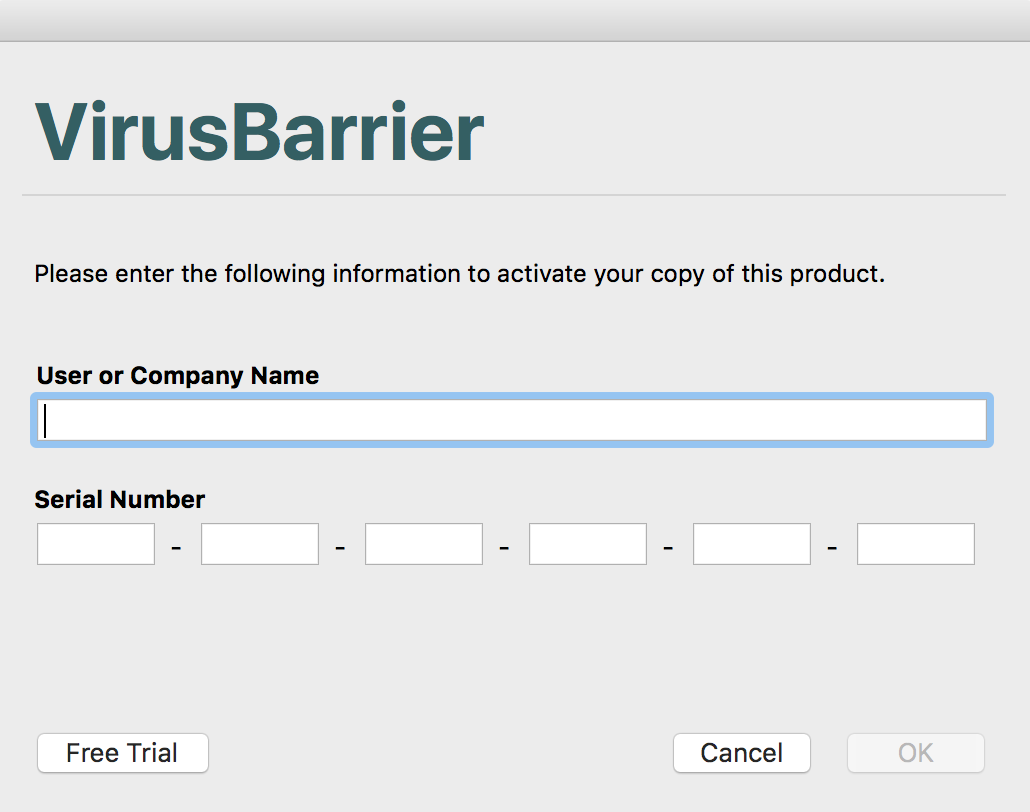 After completing the activation process, your device is now registered and will appear in your account. Make sure you have completed the verification for your Intego Account.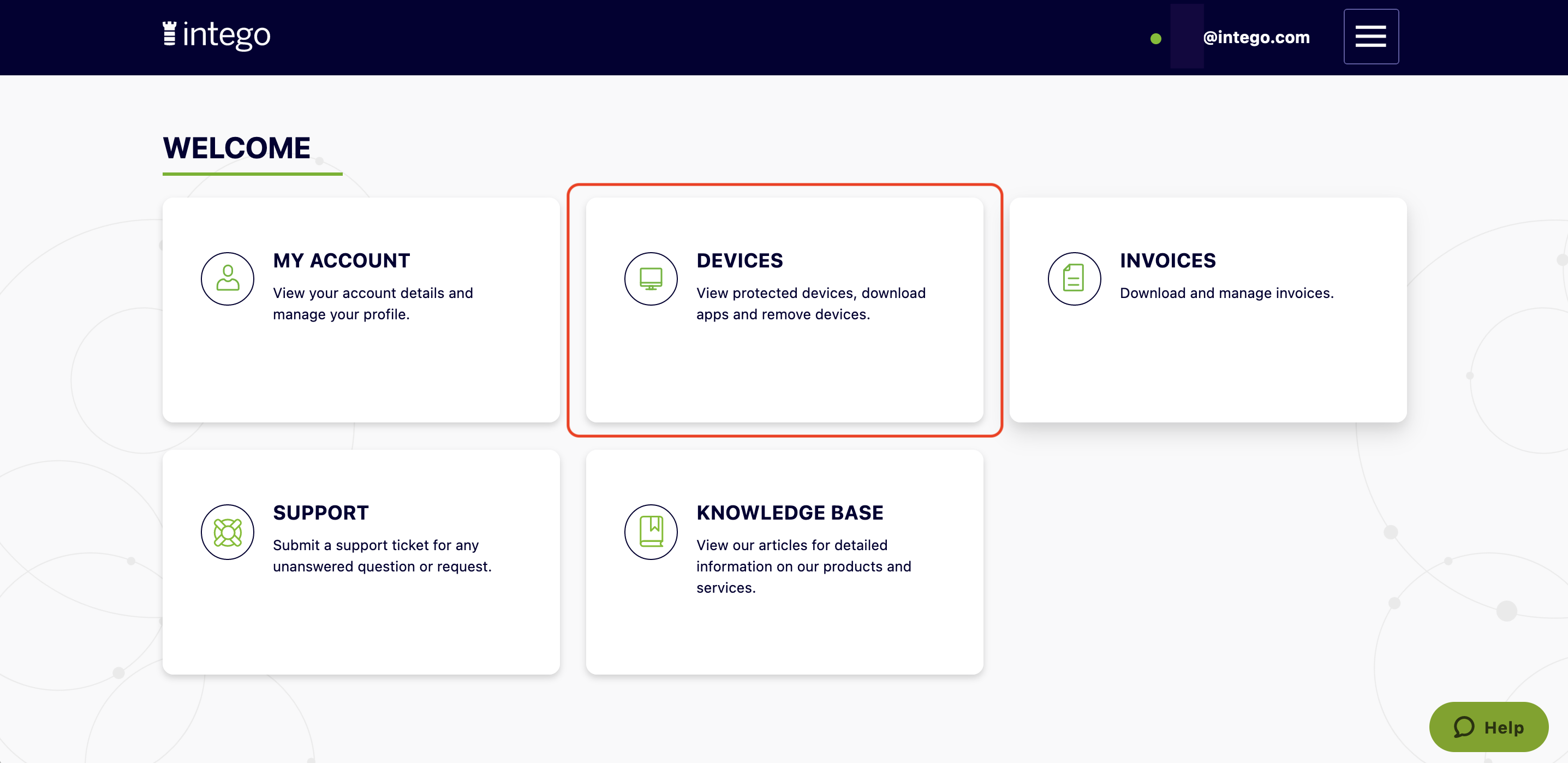 Once a device has been registered, it will appear under the Devices section.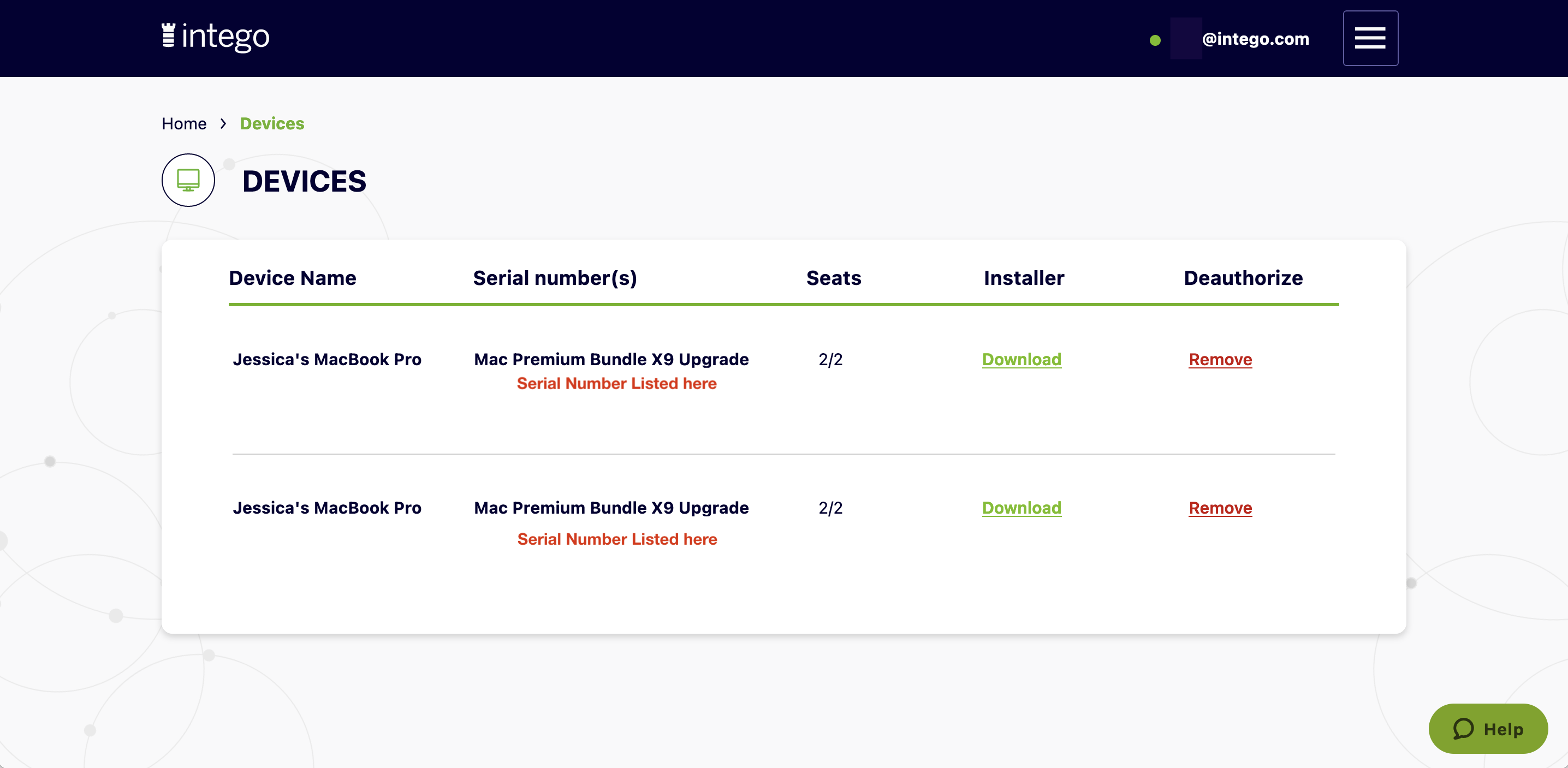 If you have completed the activation of your Intego software on all of your devices and you do not see them listed under the Devices page, please Contact Support for additional assistance.