It is possible that after a recent update to VirusBarrier (version 10.9.62), you may no longer see your external Time Machine backup device present within the device list, in the left hand side of the VirusBarrier window. This is considered to be normal and expected behavior.
Previously, Time Machine devices would appear like in the image below: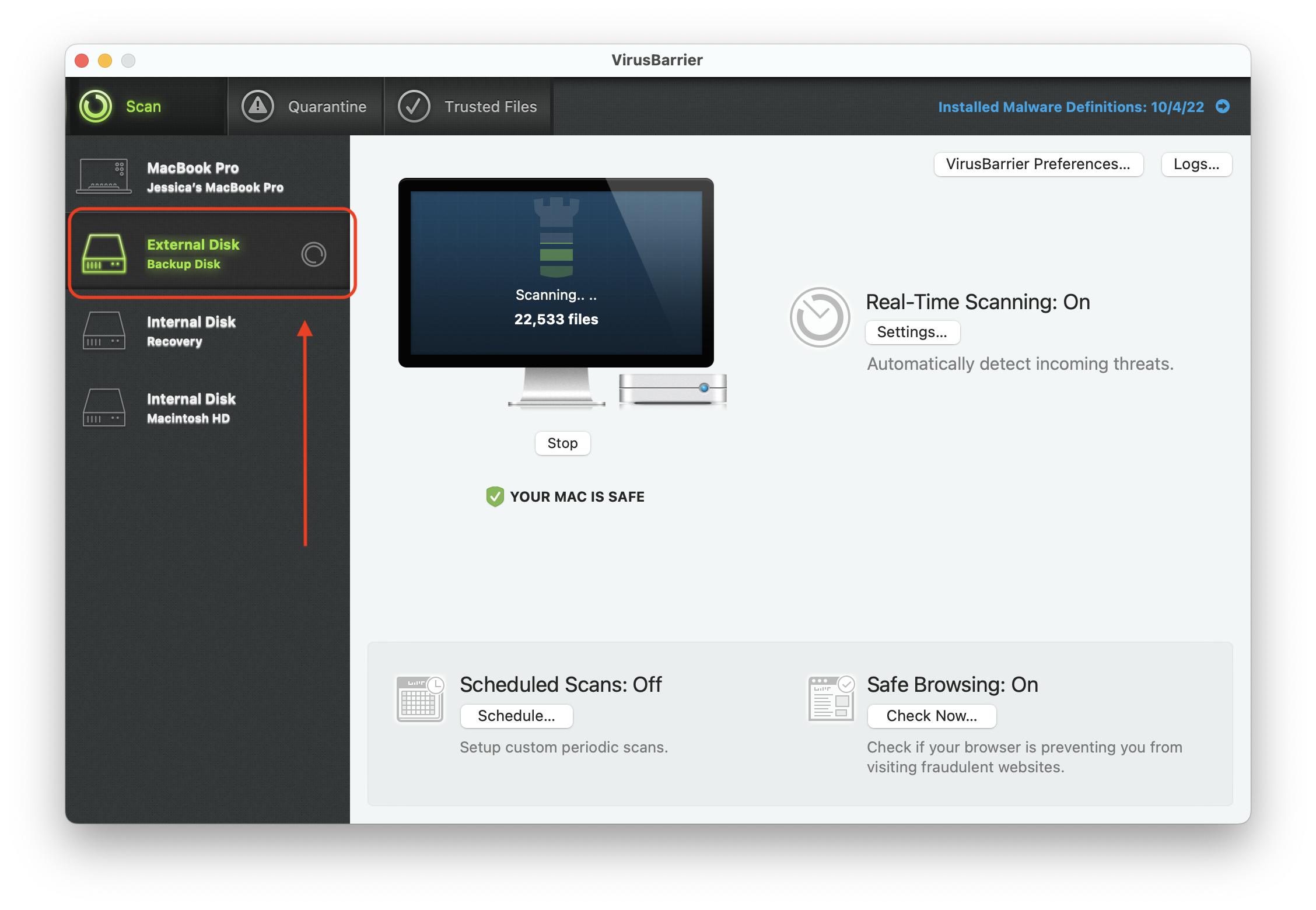 After the 10.9.62 update to VirusBarrier, you will no longer see the device listed in the left side menu, it will only show the internal Macintosh HD and any other non Time Machine volumes. Below is an image of the same Mac, with the same Time Machine volume from the previous image still connected, but VirusBarrier has been updated.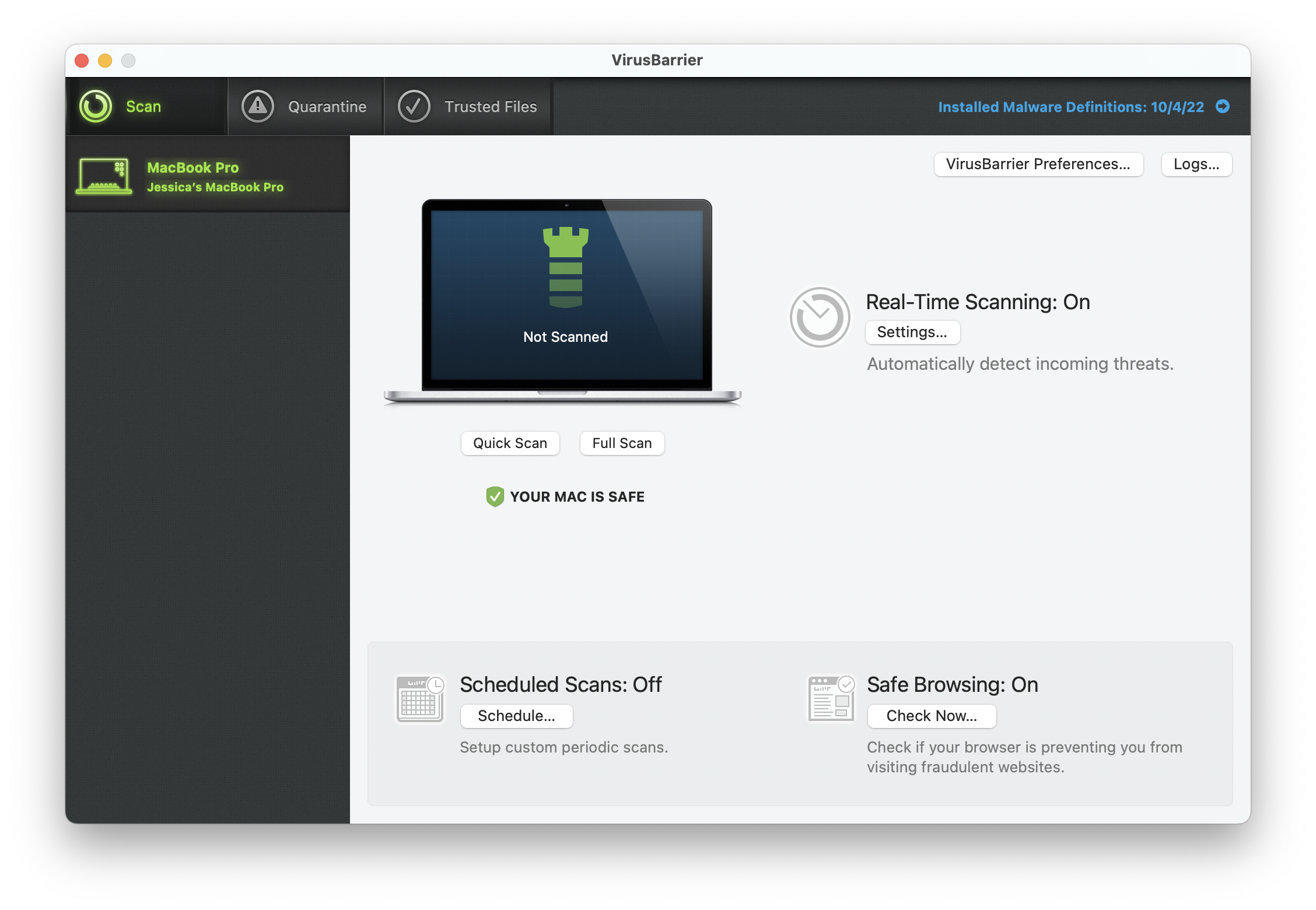 Due to the permissions put in place by Apple for Time Machine volumes, direct modification of the content within the backups is prohibited. VirusBarrier is unable to delete or repair any files located within the Time Machine backups. Meaning that scanning is unable to occur as expected by VirusBarrier on these devices. These scans would previously return an incomplete scan result. In an effort to minimize confusion about these scans, we have opted to remove Time Machine volumes from appearing within the VirusBarrier devices list.
There is an exception to this update. If the Time Machine disk is formatted in Mac OS Extended (Journaled) format, which allows other folders to be created alongside the Backups.backupdb folder, VirusBarrier will still scan the portion of data that is located outside of the Backups.backupdb folder. These files are not a part of the backups created by Time Machine, and would adhere to VirusBarrier's normal scanning procedures.