After upgrading to macOS 13 Ventura, you may receive an alert from VirusBarrier that Real-Time Scanner has been disabled, or the Real-Time Scanner has failed to load.
Apple's update for macOS 13 Ventura may cause endpoint security applications (like VirusBarrier) to lose their Full Disk Access authorization. Without Full Disk Access, VirusBarrier's Real-Time Scanner cannot function as expected. (Note: This appears to be a bug in macOS Ventura, and we are hopeful Apple will resolve it in a forthcoming software update)
To resolve this issue, you will want to remove VirusBarrier from the Full Disk Access list and then add it back again. This should allow Full Disk Access to be properly granted.
Open System Settings From the Finder Menu or Dock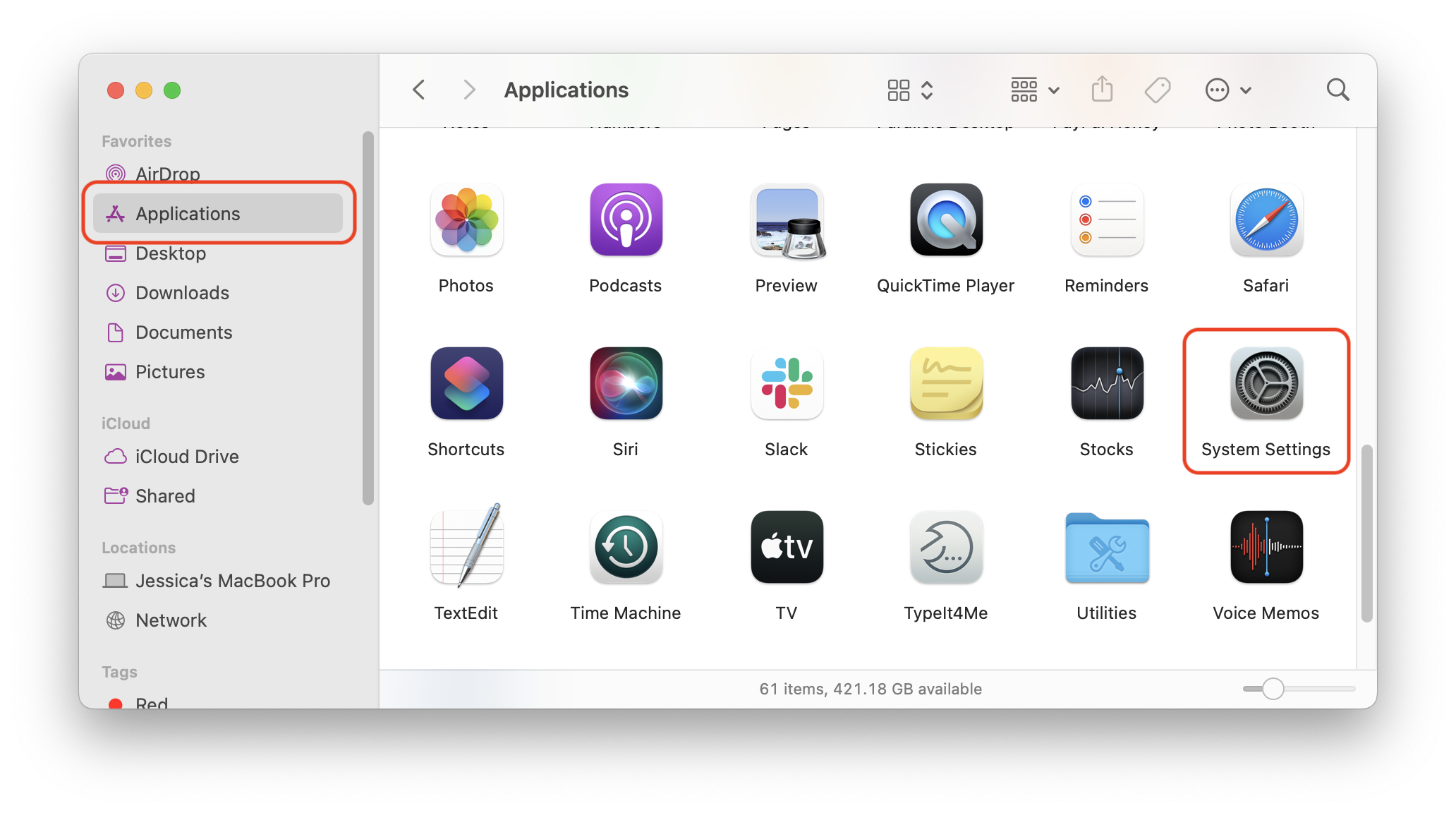 Locate Privacy & Security and select Full Disk Access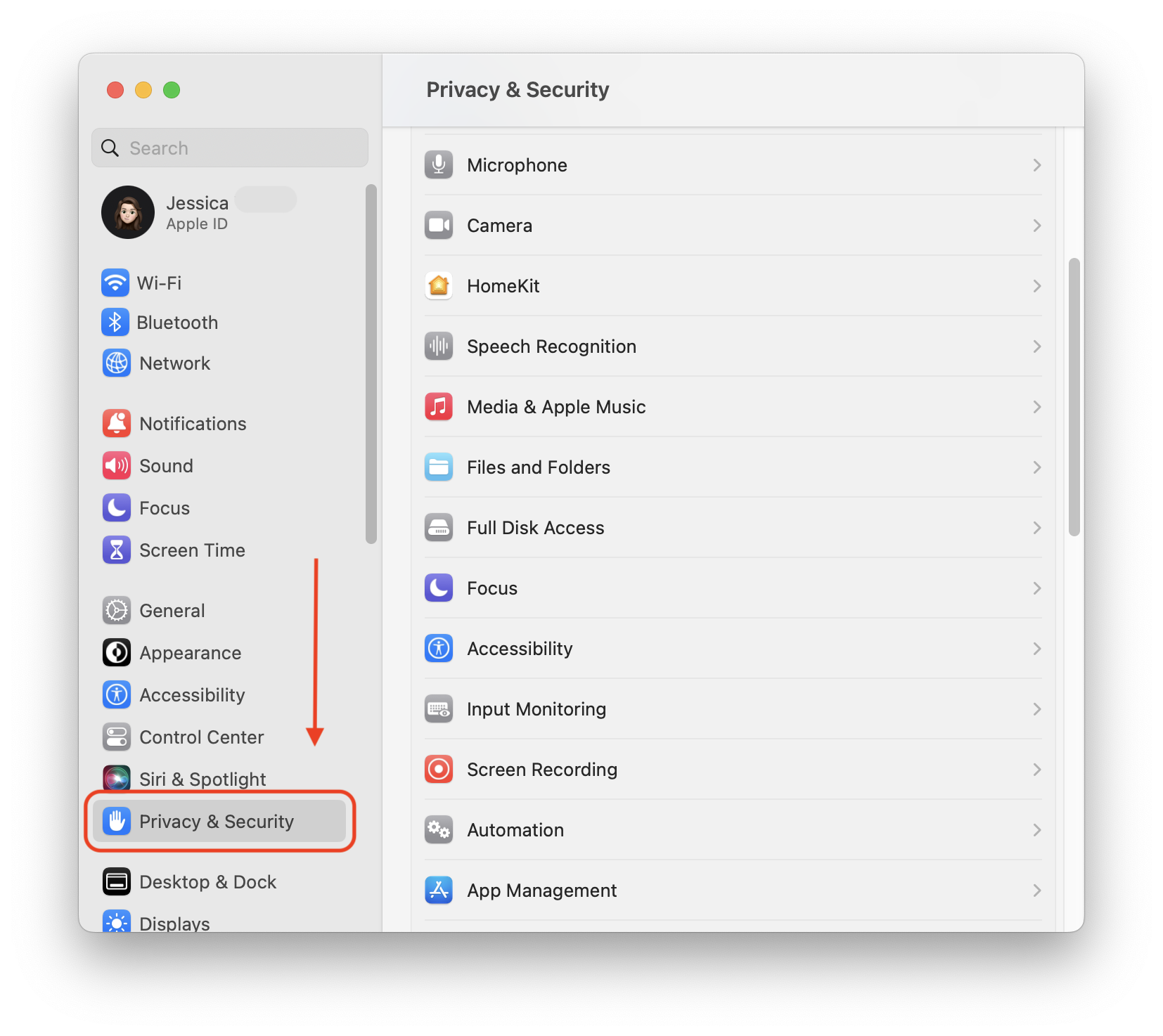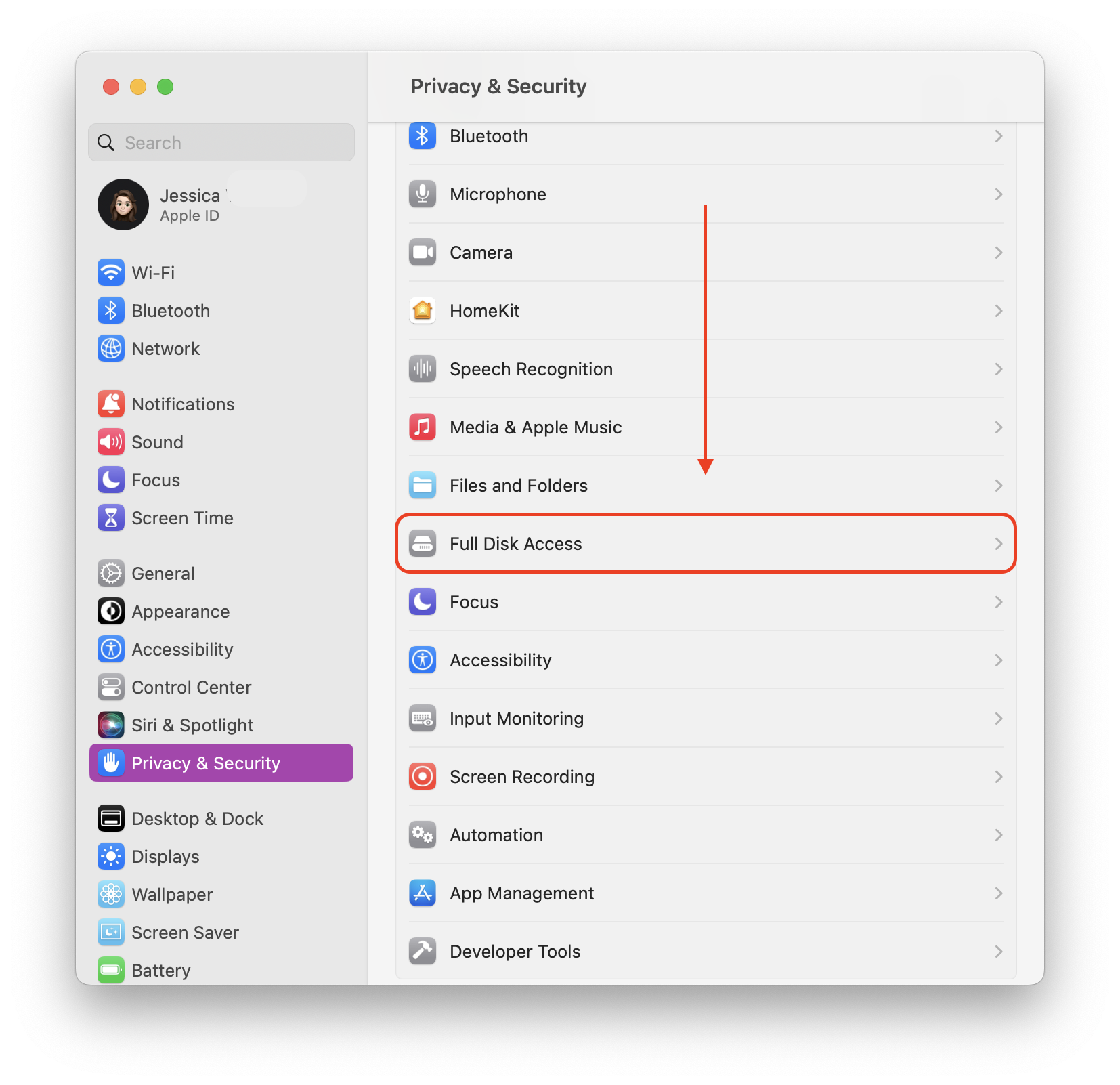 From the list, find VirusBarrier and select it, then click the minus (-) button to remove VirusBarrier from the Full Disk Access list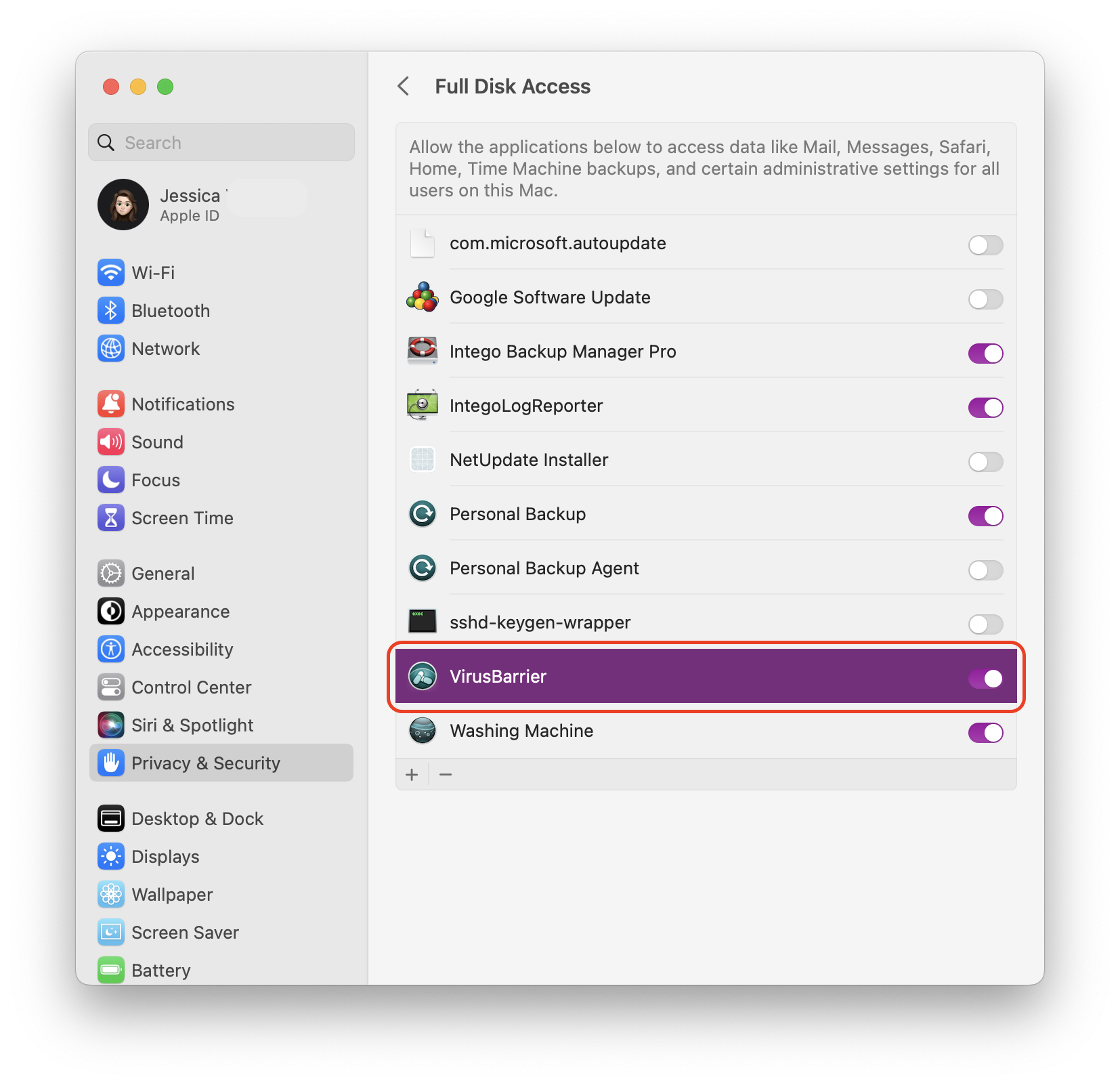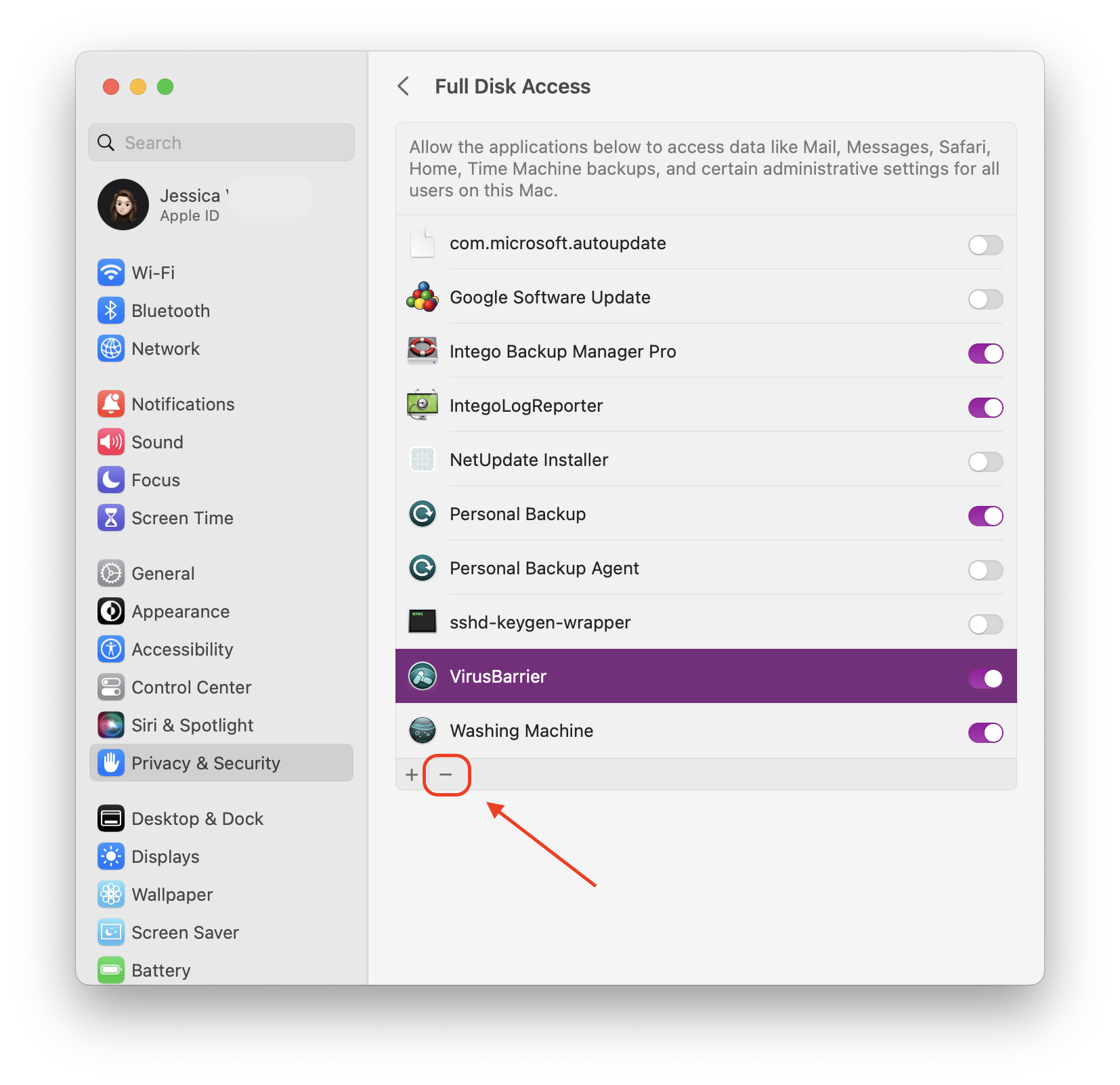 Open VirusBarrier and complete the on screen prompts to re-enable Full Disk Access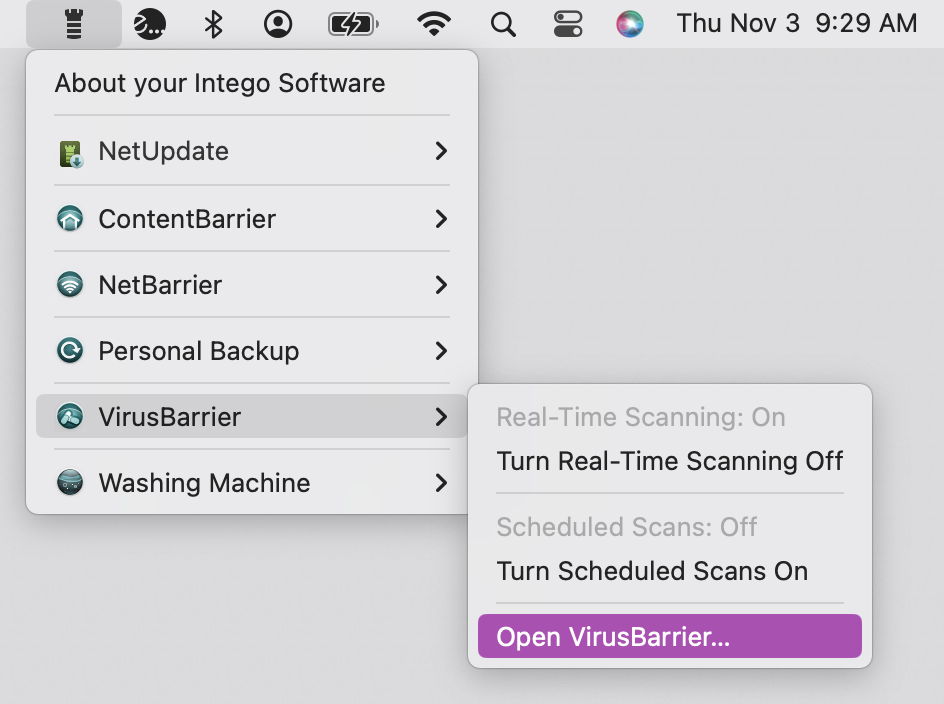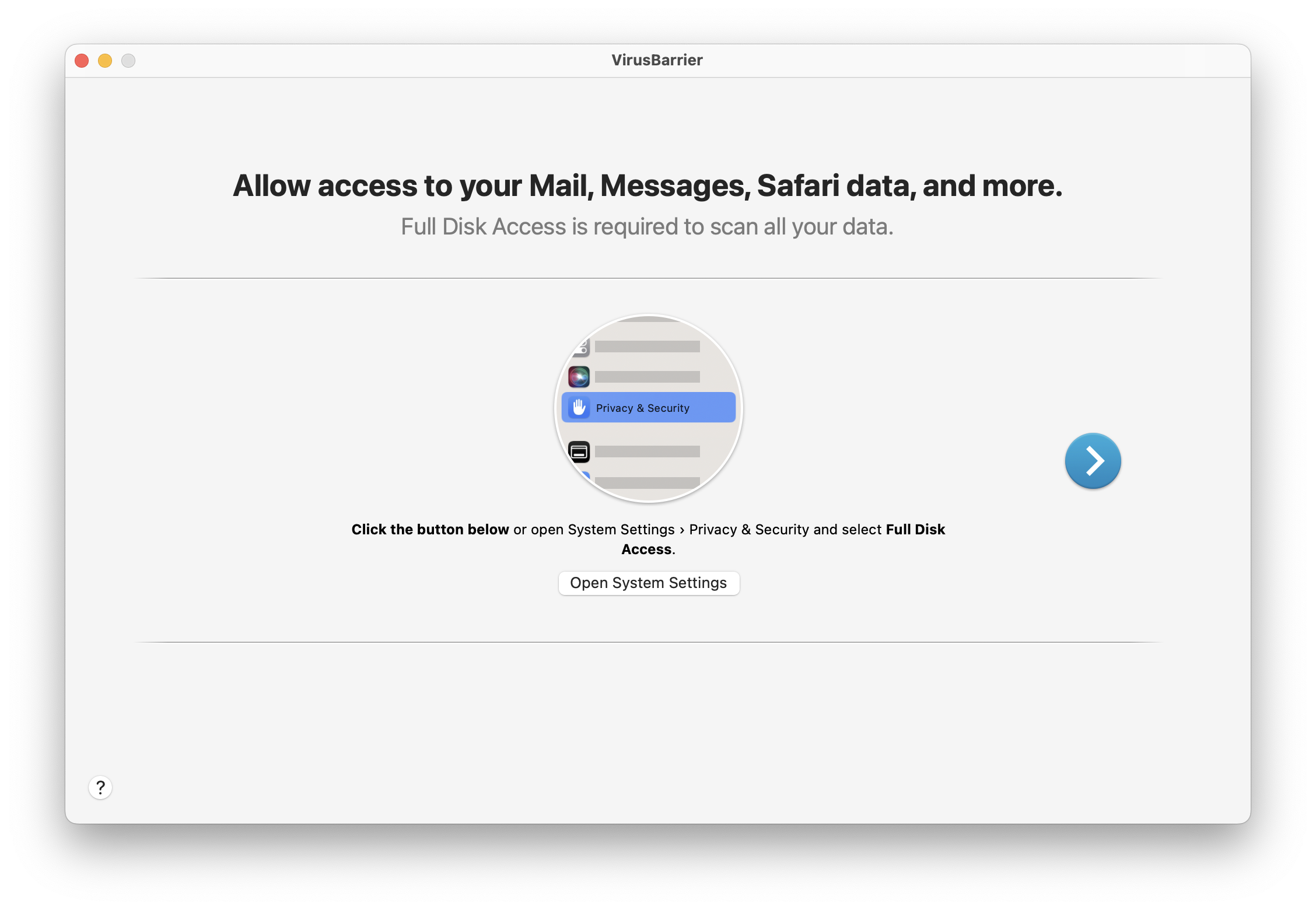 Reset Permissions Using Terminal
If the issue persists even after completing these steps, resetting permissions should resolve the issue. (Note: This will reset the permissions for ALL software on your Mac, and you may be required to enable them again.)
Open Terminal and enter the following command, then press enter to execute the command:
tccutil reset SystemPolicyAllFiles

Once you have run the command, restart your Mac and grant Full Disk Access one more time by opening your VirusBarrier software.
If you have followed these steps and Real-Time scanner is still disabled, please Contact Support.