At any point during your subscription you can disable the automatic renewal for the following cycle, or you can cancel entirely. This action will not provide a refund if you were recently charged for a renewal.
You can manage your subscription and billing status directly within your Intego Account online.
Click on the My Account button to display your Subscription and Billing information.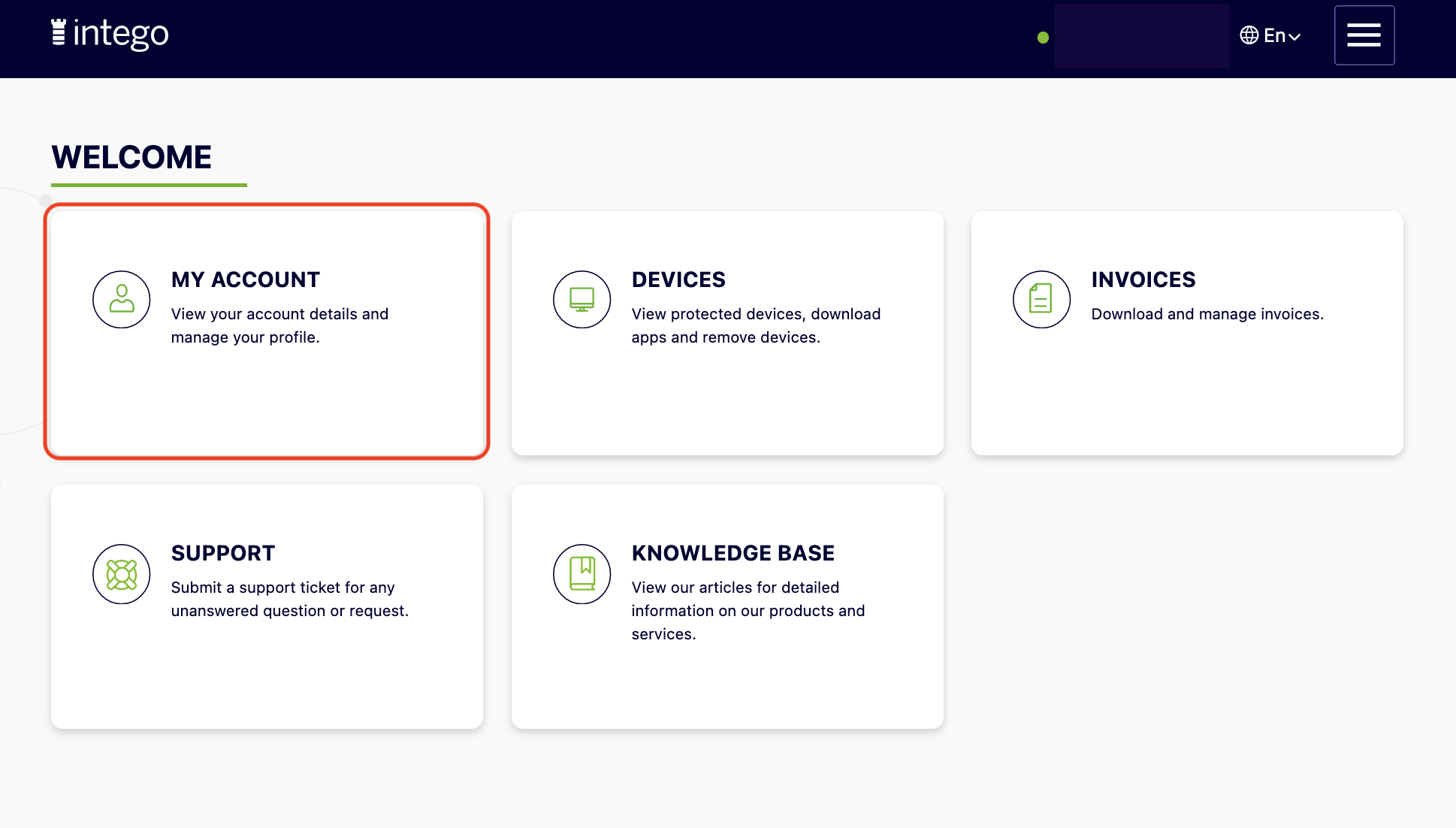 Within the Subscription and Billing section, click on the Update Payment option.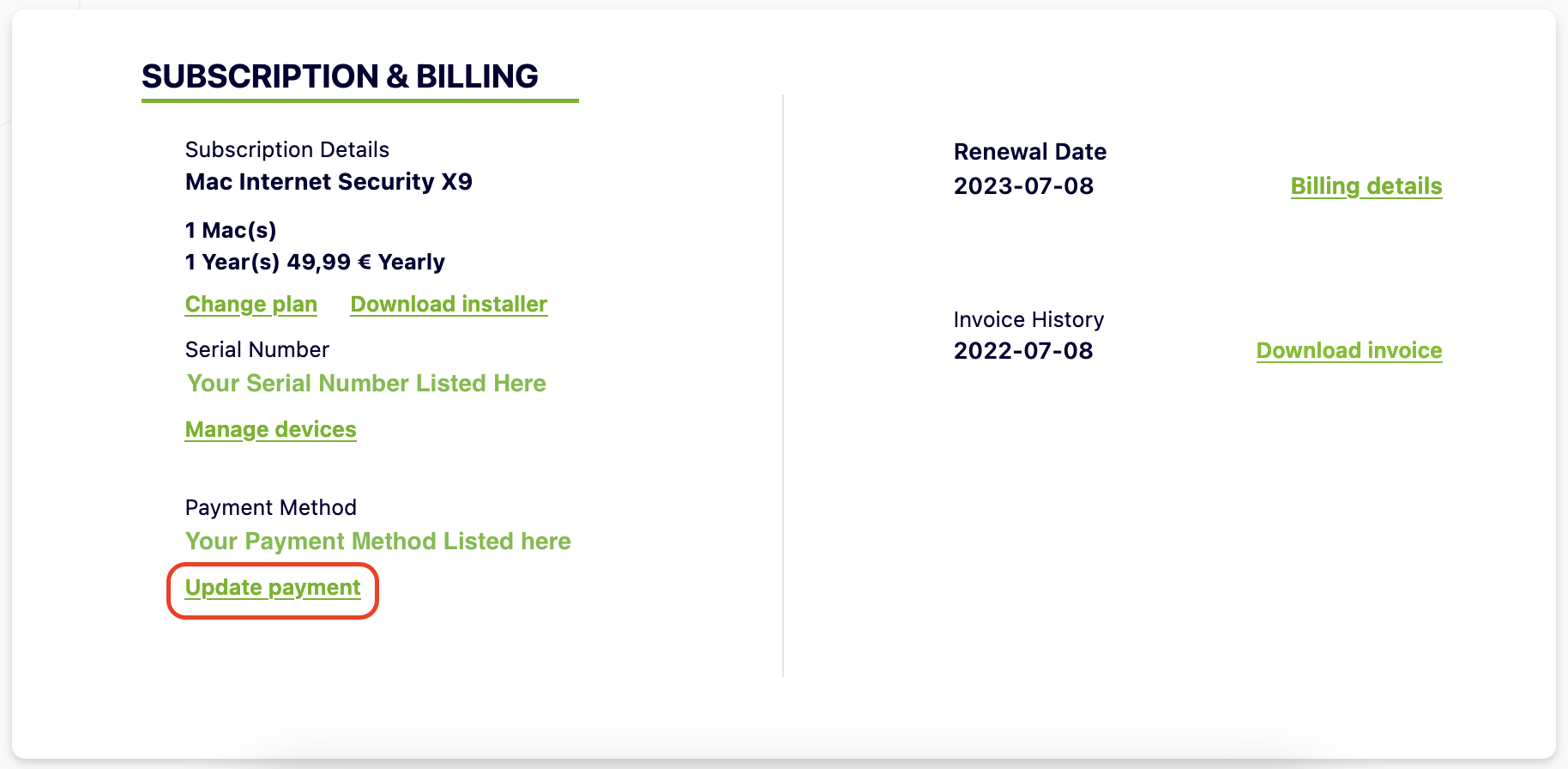 From there, you will be redirected to your subscription page with one of our payment processors, FastSpring or 2Checkout, depending on which manages your subscription payments with Intego.
For FastSpring, you can simply click the Cancel Subscription option.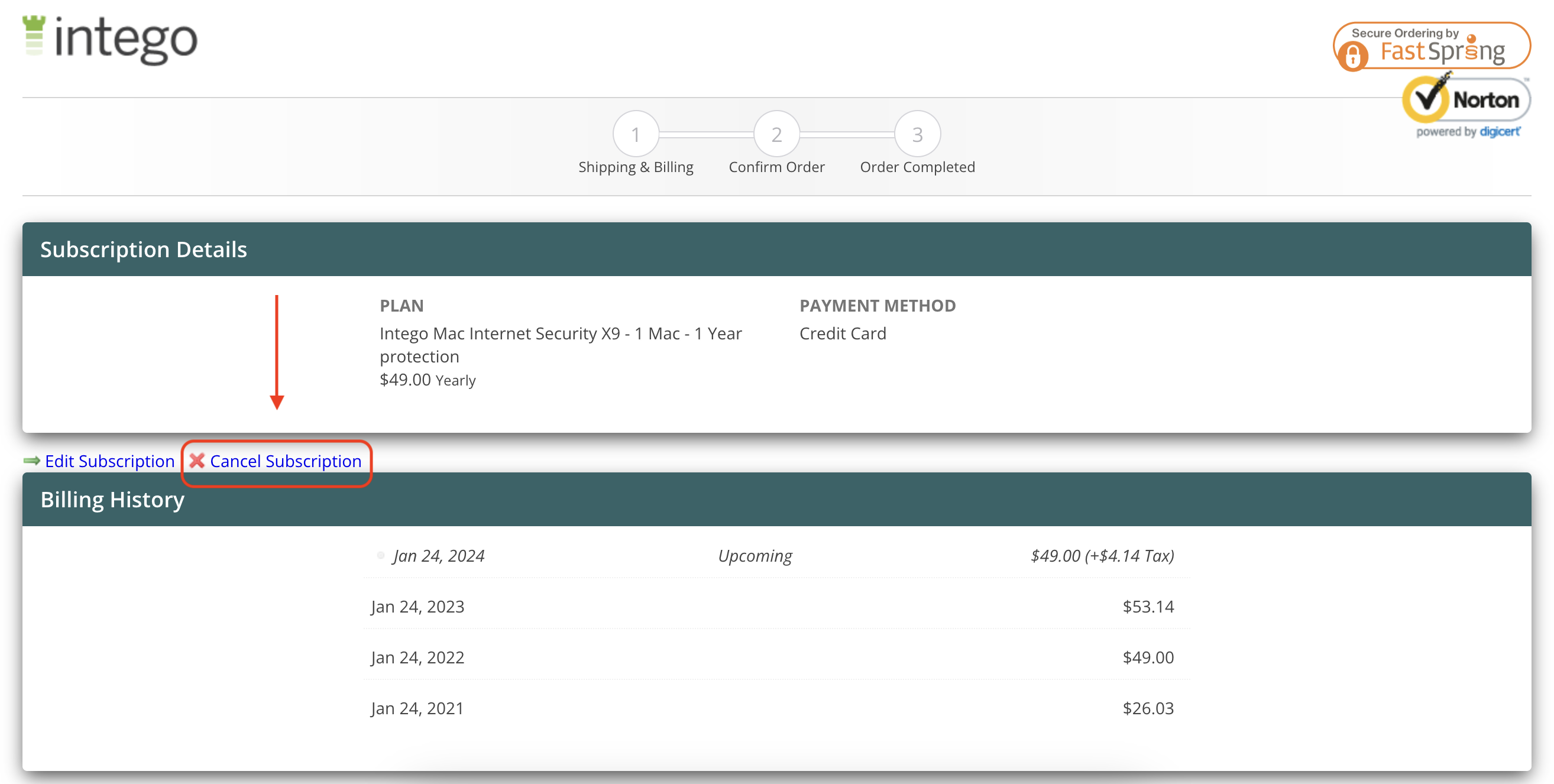 With 2Checkout, you will be prompted to log into your 2Checkout Account, so that you can manage your subscription.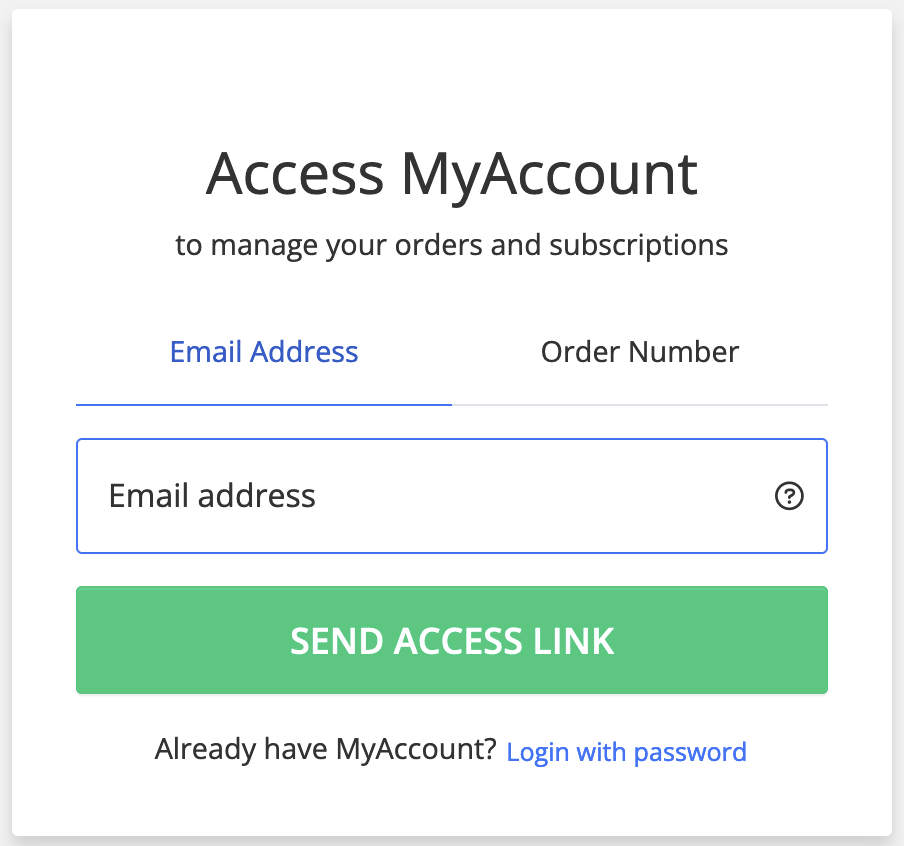 After logging into your 2Checkout account, click on Subscription Management. Locate your Intego subscription within the subscription list and select Stop Automatic Billing. You will also have the option to 'Cancel Subscription When Automatic Billing Ends' as well.