Some users have encountered an issue with ContentBarrier where the Screen Recording feature unexpectedly stops taking screenshots or they are not displaying properly when viewing Recording Activity. You can resolve these issues by following the steps below:
How to Access the ContentBarrier Logs:
There are 2 ways to access the logs when you launch ContentBarrier:
Choose Window > Logs from the Menu bar
Press 'Option-Command-L' on your keyboard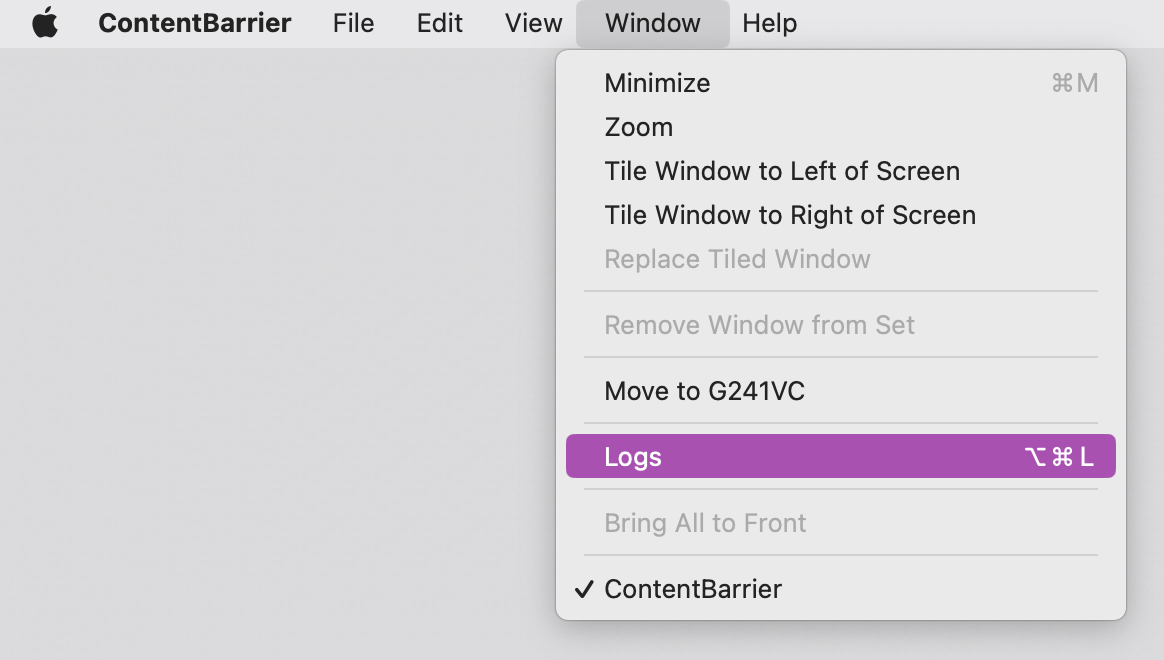 How to Clear the ContentBarrier Logs:
Select the Recorded Screen option in the left column, then click the Clear... button at the bottom of the window.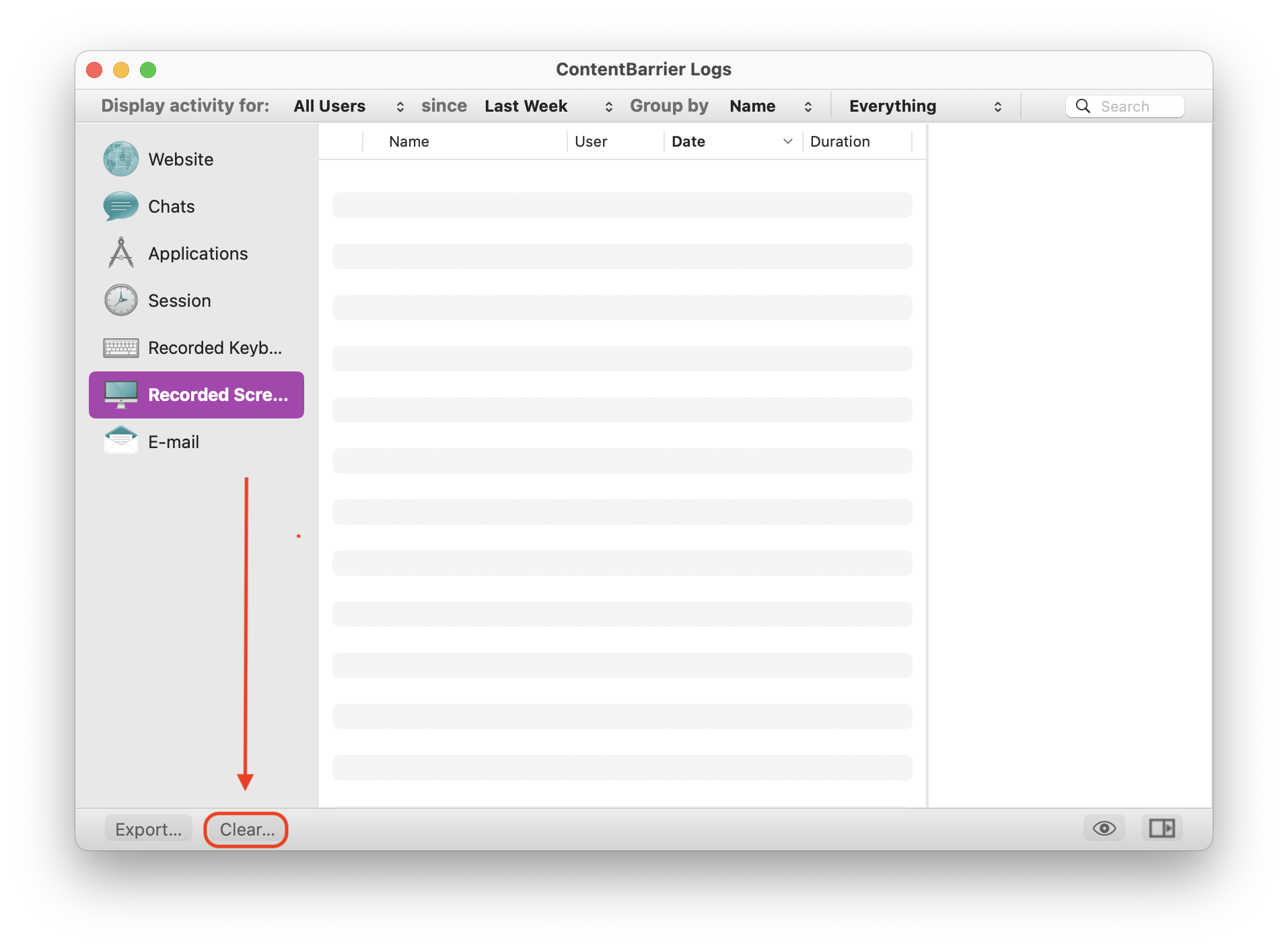 Restart Your Mac:
From the Apple Menu, click Restart...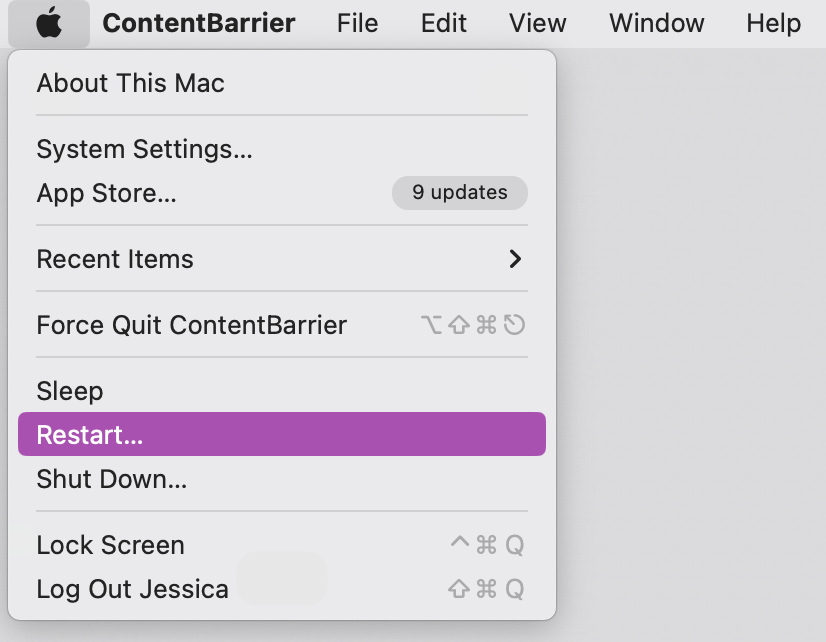 New screenshots should now appear again as expected.