Intego, and our payment processors (FastSpring and 2Checkout), offer the option to enter your VAT ID information so that your subscription is exempt from these charges. This can be entered during the checkout process. The processes differ slightly, depending on which payment processor is being utilized during checkout.
How to Enter the VAT ID with a FastSpring Order

On the initial purchase page, fill in the billing information and then select the credit card payment option, and then click the Review Order button.
The VAT ID number can be entered on second order page.
Please Note: If you choose PayPal as the payment method, you won't have the option to enter the VAT ID number.


How to Enter a VAT ID with a 2Checkout Order
When ordering via 2Checkout, you will only need to check the 'Check only if you are a company' box.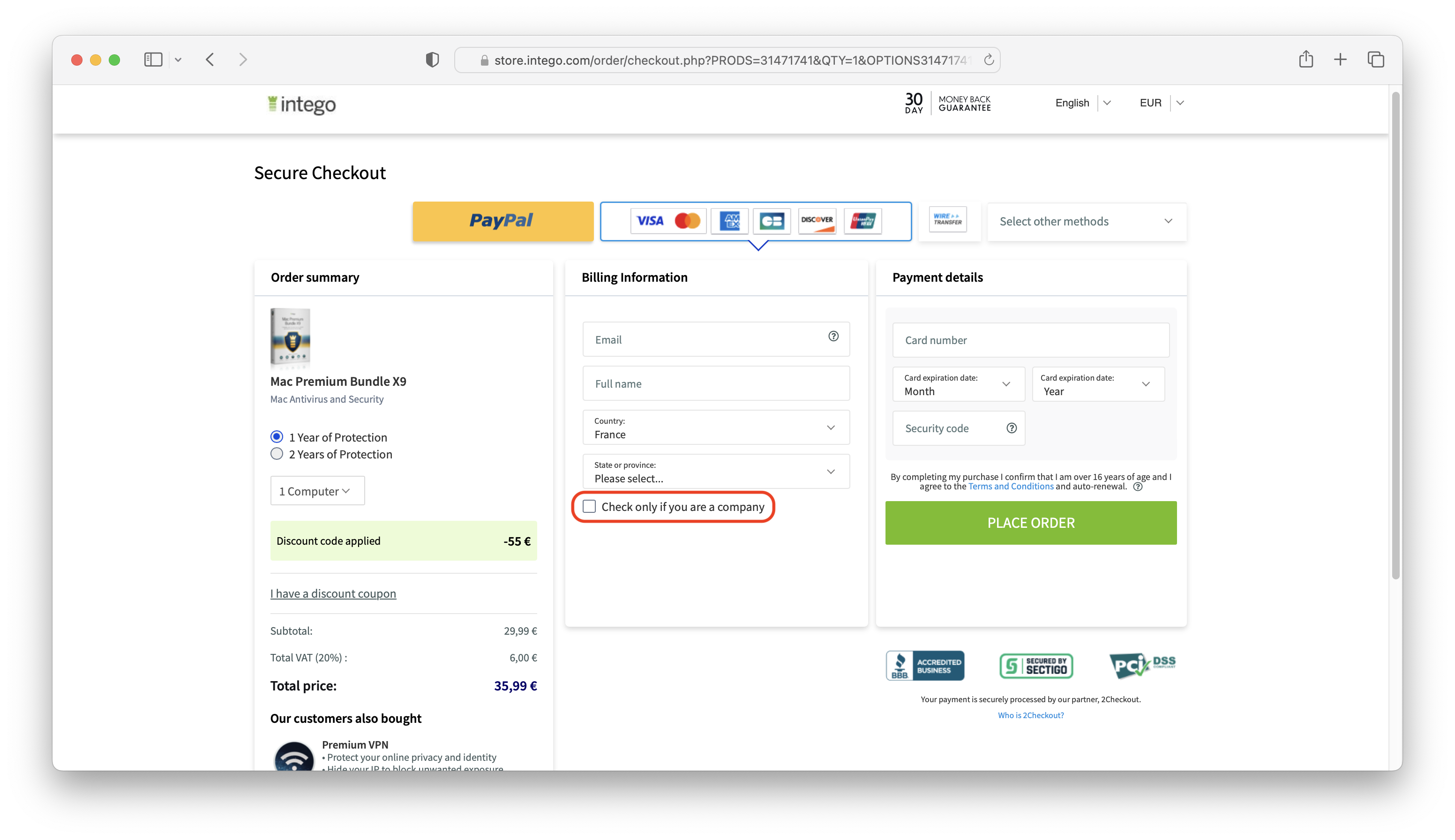 Then enter then billing information, including the VAT ID number into the 'VAT ID (optional)' field and the payment details before you place your order.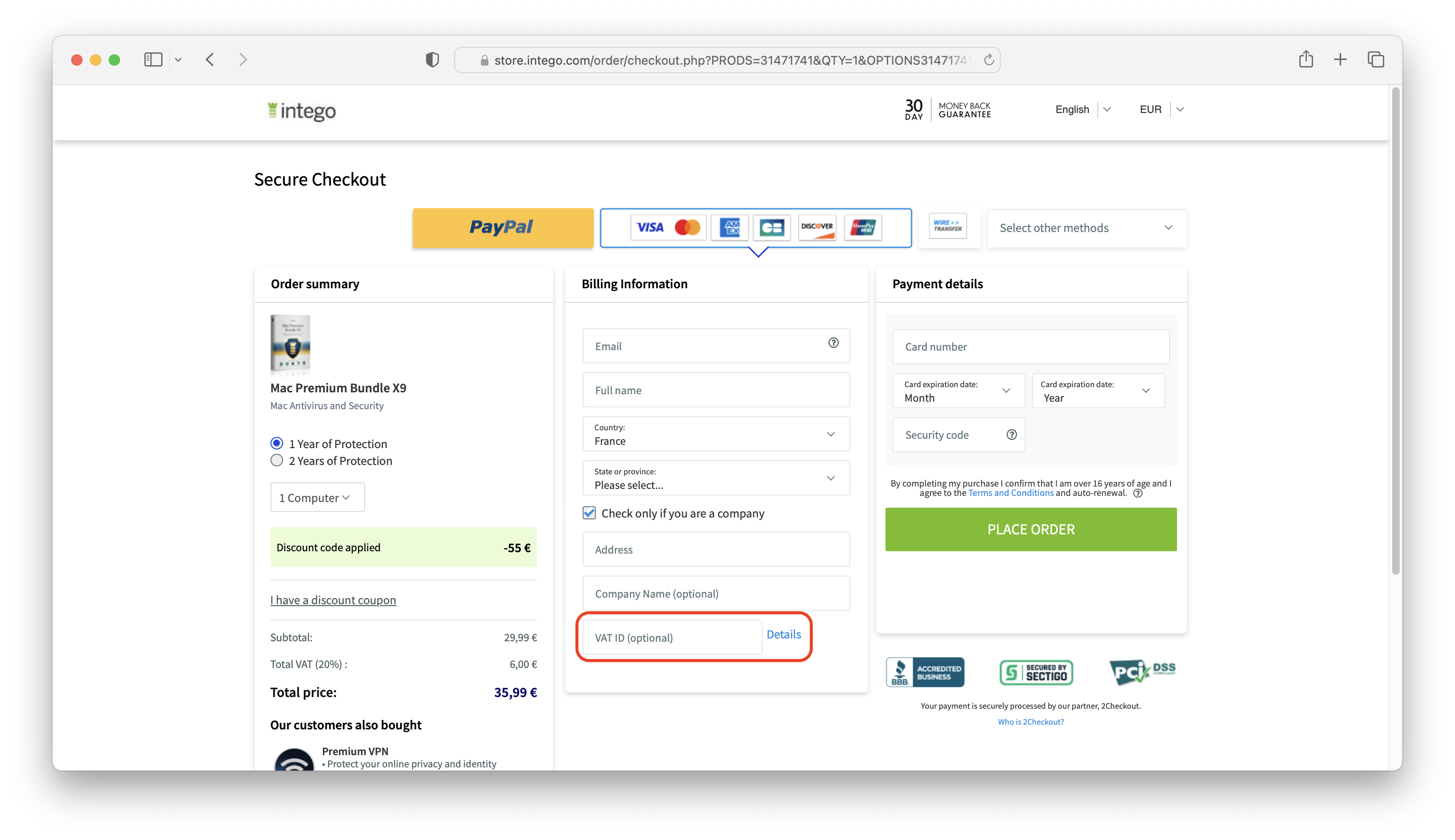 Following these steps will insure that the purchase will be tax exempt.