If you have a new Mac and need to transfer your Intego license from an older device, you can follow the steps below to do so.
First, you will want to login to your Intego Account:
Once you have signed in, click on the Devices button.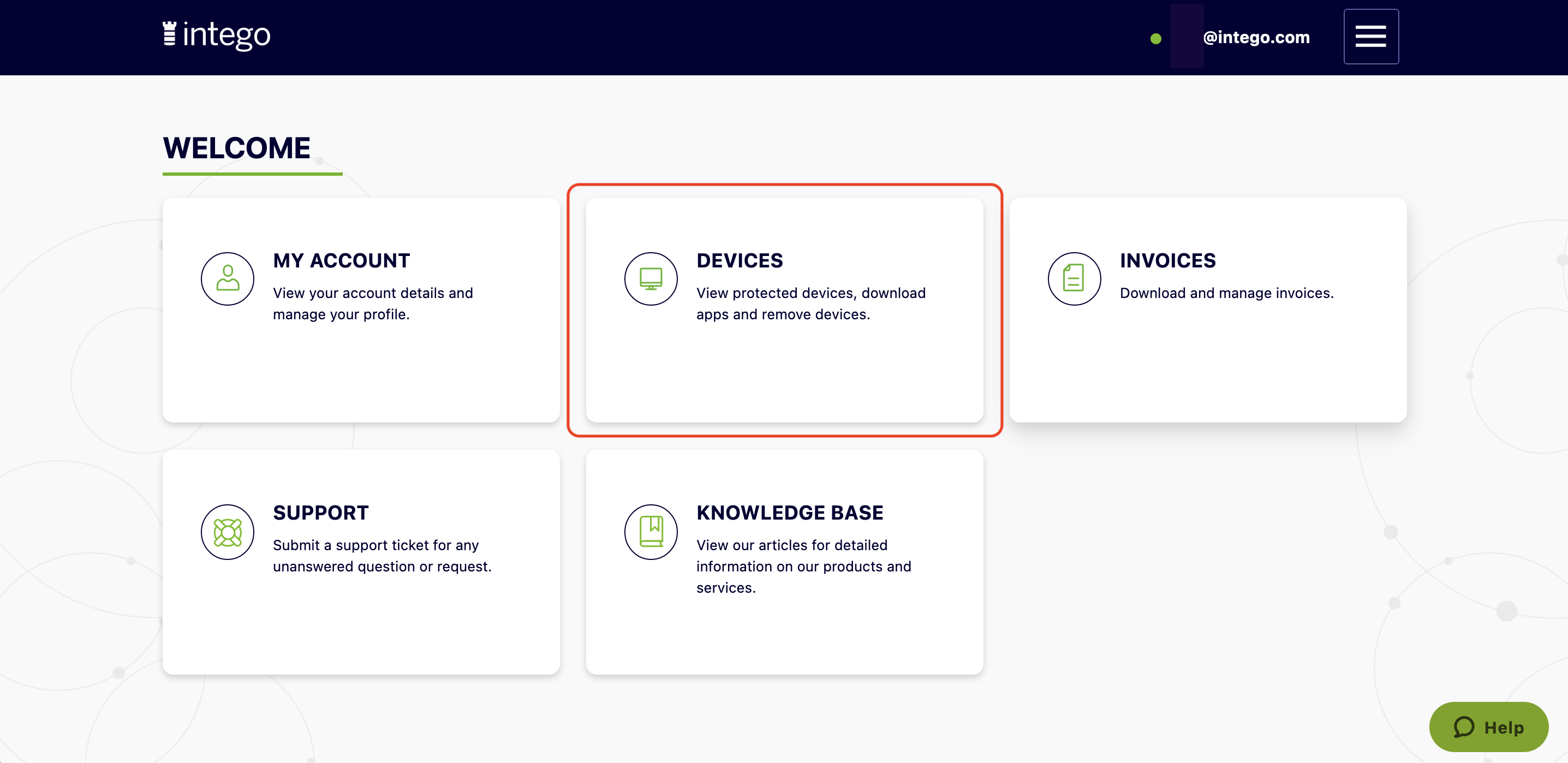 From the Devices page, you will be able to view the following information:
Device Name
Serial Numbers
Seats
Installation Downloads
Deauthorize
You can remove an older device or one that is no longer in use by locating it in the Device Name column and then clicking Remove in the Deauthorize column.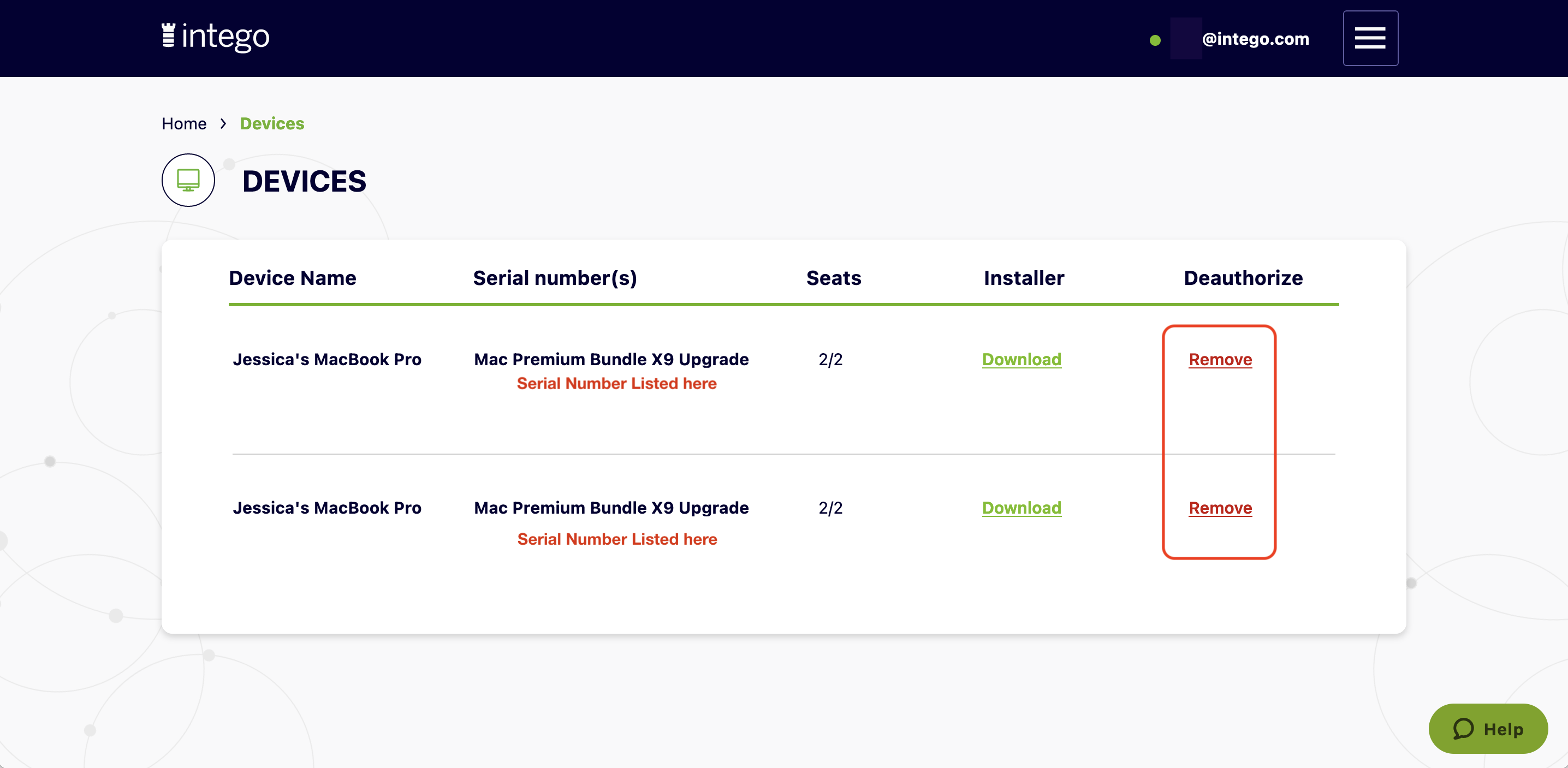 Once the device is removed, you will be able to activate the serial number on the Mac of your choosing.
You can also remove a device that is still functional by Deauthorizing from directly within your Intego software, on that device. You can follow the steps within the article below to Deauthorize an active Mac with the Intego software installed.
After you have successfully deauthorized older installations, you can install Intego on your new Mac.
If you receive an error or cannot activate as expected, please reach out to our support team: