If you are replacing a computer, you will need to Uninstall and Deauthorize your Intego software on the older computer you are replacing before installing it on your new machine.
Intego software comes with a license that allows you to use the software on at least one Mac (standard license), three, or five Macs (or even more if you have a business license). When you install Intego software on one of your Macs and serialize it, that Mac is considered to be authorized for one seat of your license. If you have multiple copies of the software installed, and wish to use it on a different Mac, you will need to deauthorize the software for one Mac and serialize it on another Mac.
1. Uninstall and DeAuthorize From Old Mac
Uninstalling Intego software properly from your device will automatically deauthorize the device and allow the seat to be used on another Mac.
You can Deauthorize any Intego software including VirusBarrier by opening the application, then clicking the name in the menu bar and choosing Deauthorize VirusBarrier…. (This process is the same for all Intego software)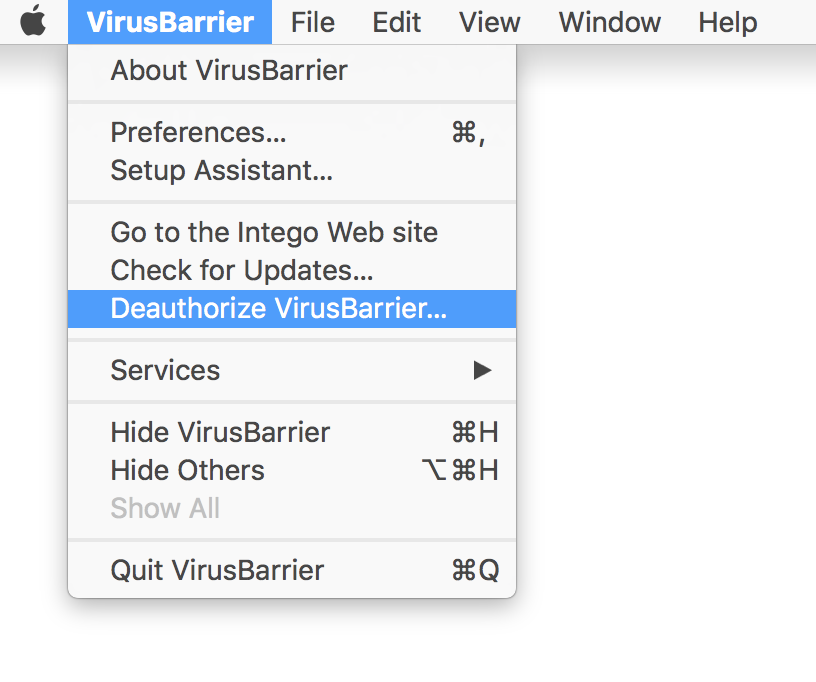 Remember to deauthorize your Intego software if you sell one of your Macs and wish to use the software on a new device.
2. Download and Install Again on New Computer
If you need to install your Intego software on another computer and have a subscription for multiple Macs (or if you are replacing an older device), you can download the appropriate installer from here:
Once you have downloaded the file, run the installer contained in the disk image, and restart your computer. When you launch the application for the first time, you will be asked for your serial number. Enter the serial number you were provided with your original order.
If you have forgotten your serial number, you can retrieve it with the e-mail address you used to register your Intego software. You can retrieve your serial number from the Intego Renewal Page: Forgot Serial Number?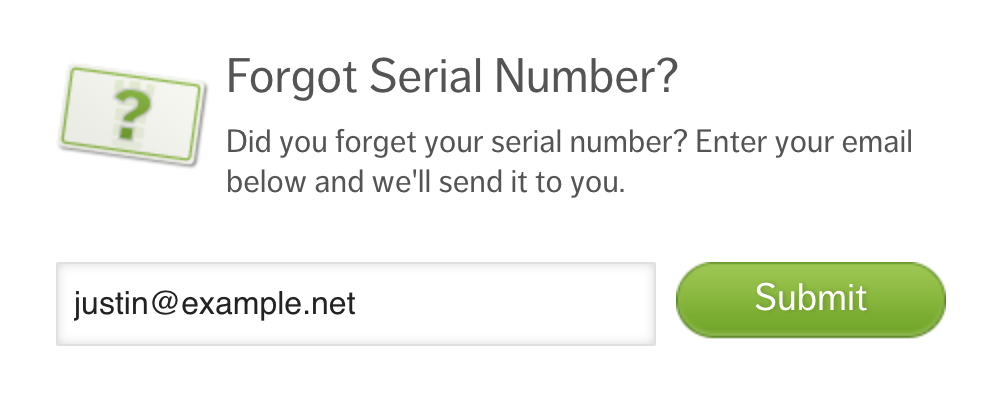 For more detailed information on installing your software, see the following article from our Knowledge Base:
Note: You may also want to save the current settings you have configured to transfer to your new computer. You can use the Settings Packer to do this. You can find more information about using Settings Packer in the following article from our Knowledge Base: