Each time you install and activate Intego software, information is sent to Intego's servers to indicate that the software is being used on a computer. Each license has a limited number of seats.
Intego software comes with a license that allows you to use the software on at least one, three, or five Macs depending on the subscription you have purchased (even more if you have a business license). When you install Intego software on one of your Macs and serialize it, that Mac is considered to be authorized for one seat of your license. If you have multiple copies of the software installed, and wish to use it on a different Mac, you will need to deauthorize the software for one Mac and serialize it again on another Mac.
DeAuthorize Using Intego Account Portal
DeAuthorize From Software on Your Mac
DeAuthorize Using Intego Account Portal
The best and most efficient way to deauthorize a Mac on your license, even if you no longer have access to the Mac, is by signing into your Intego Account Portal. From here you can easily manage and remove any devices from your active licenses.
Click Here to Log Into Your Intego Account Portal
Once you have signed in, click on the Devices button.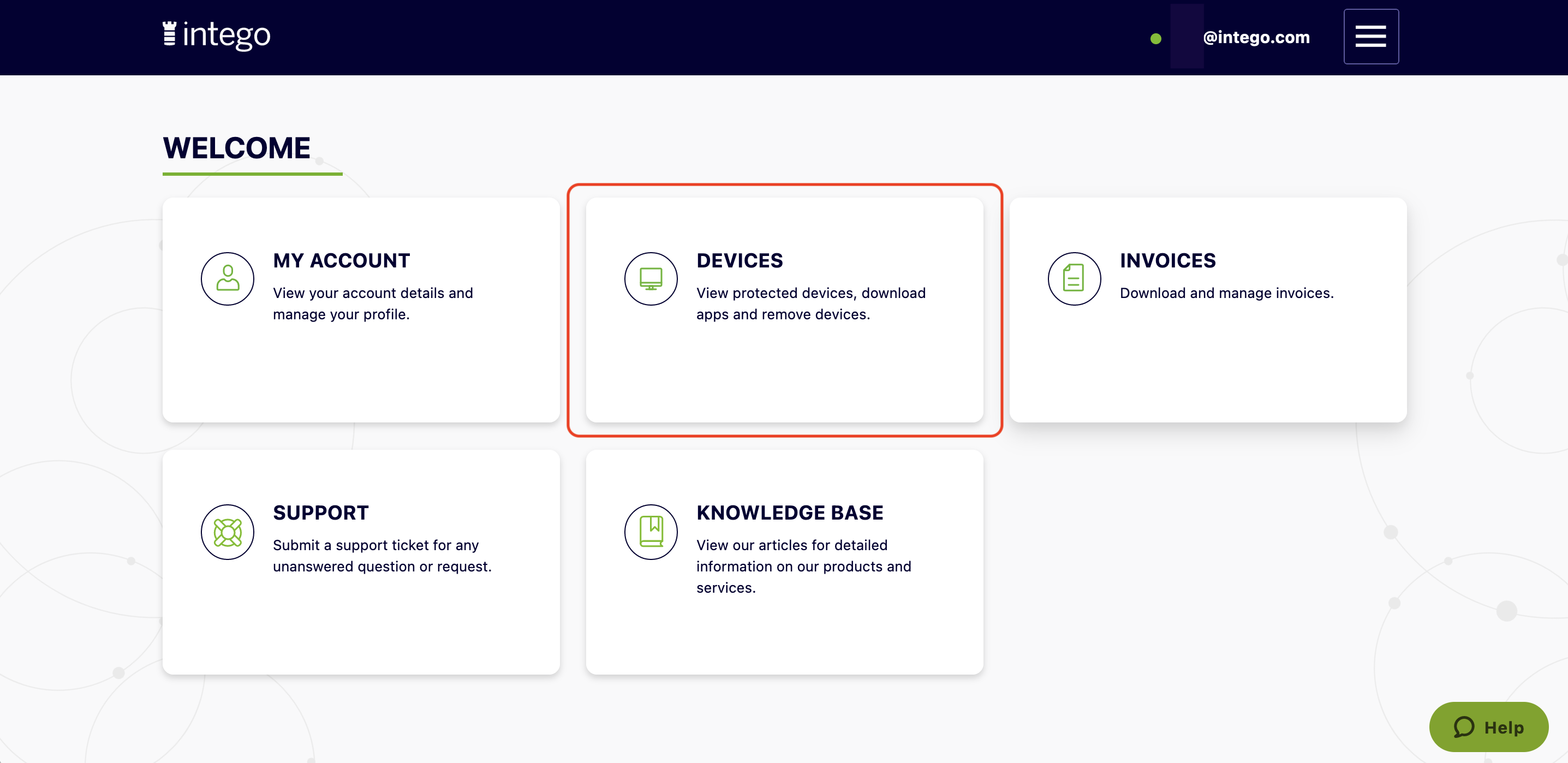 From the Devices page, you will be able to view the following information:
Device Name
Serial Numbers
Seats
Installation Downloads
Deauthorize
You can remove an older device, or one that is no longer in use, by locating it in the Device Name column and then clicking Remove in the Deauthorize column.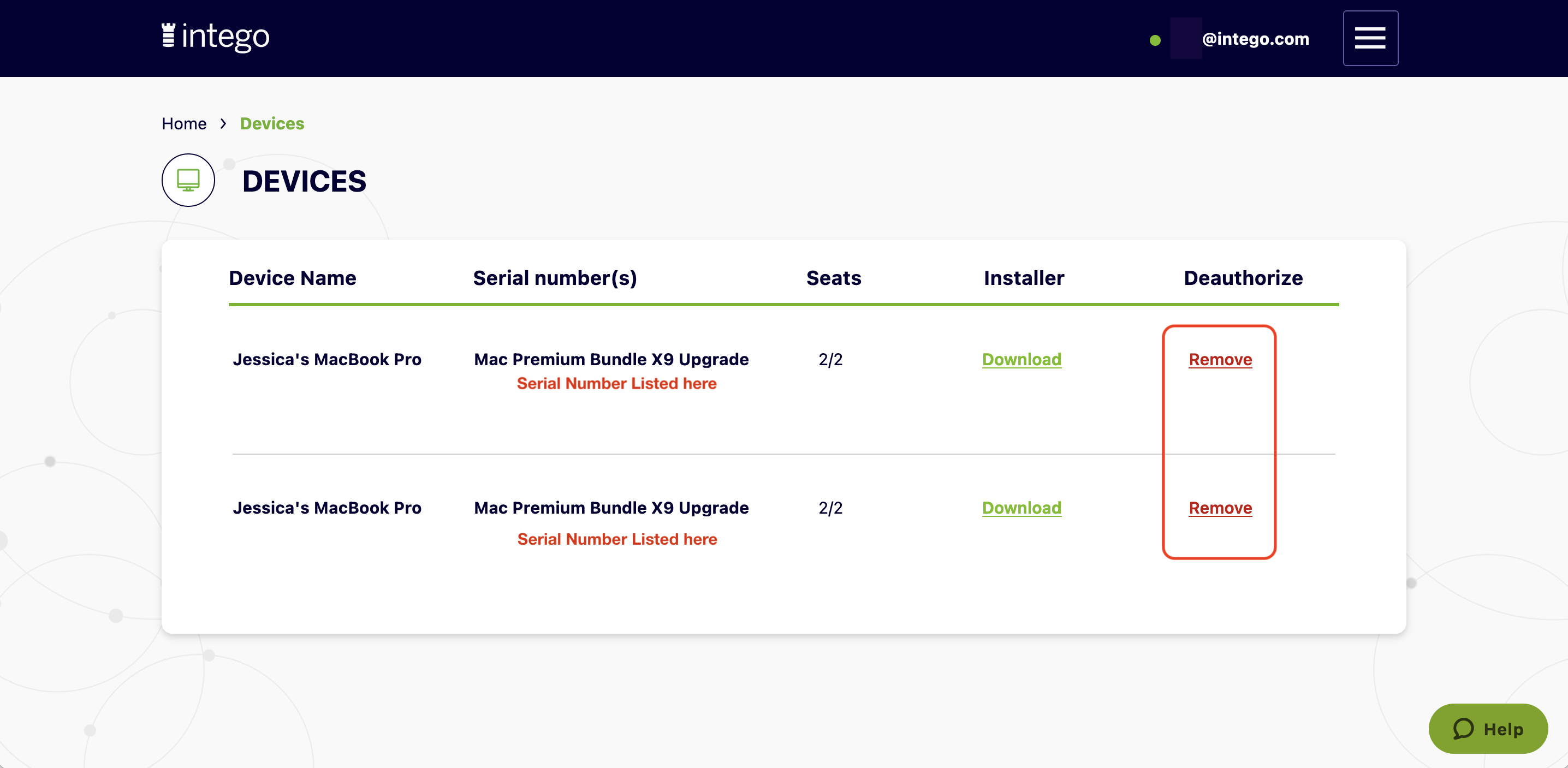 Once the device is removed, you will be able to activate the serial number on the Mac of your choosing.
DeAuthorize From Software on Your Mac
You are still able to deauthorize the software from directly within the Intego applications. To deauthorize any Intego software including VirusBarrier, open the program, then click the program name menu and choose Deauthorize VirusBarrier…. Below you can see this menu item: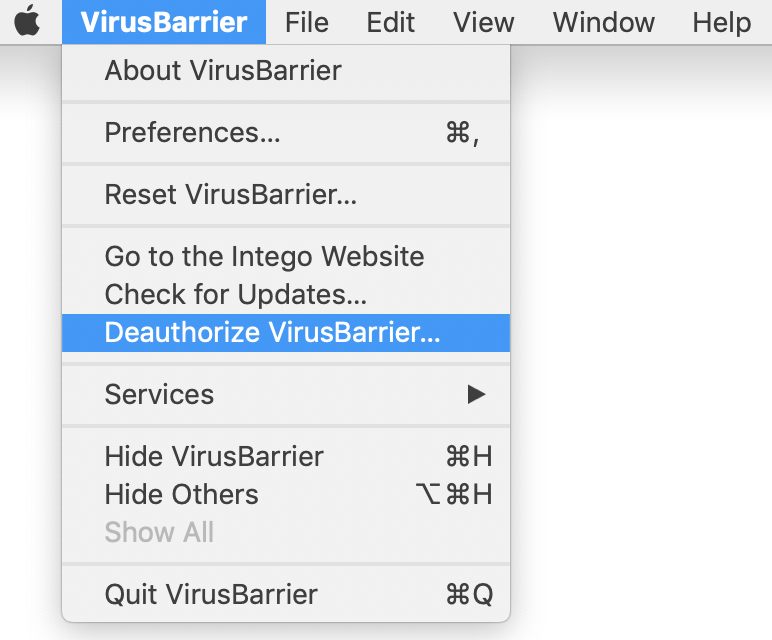 Remember to deauthorize your Intego software if you sell one of your Macs and wish to use the software on a new device. If you need to adjust your license to allow use of your Intego software on additional computers, please contact our Sales Department.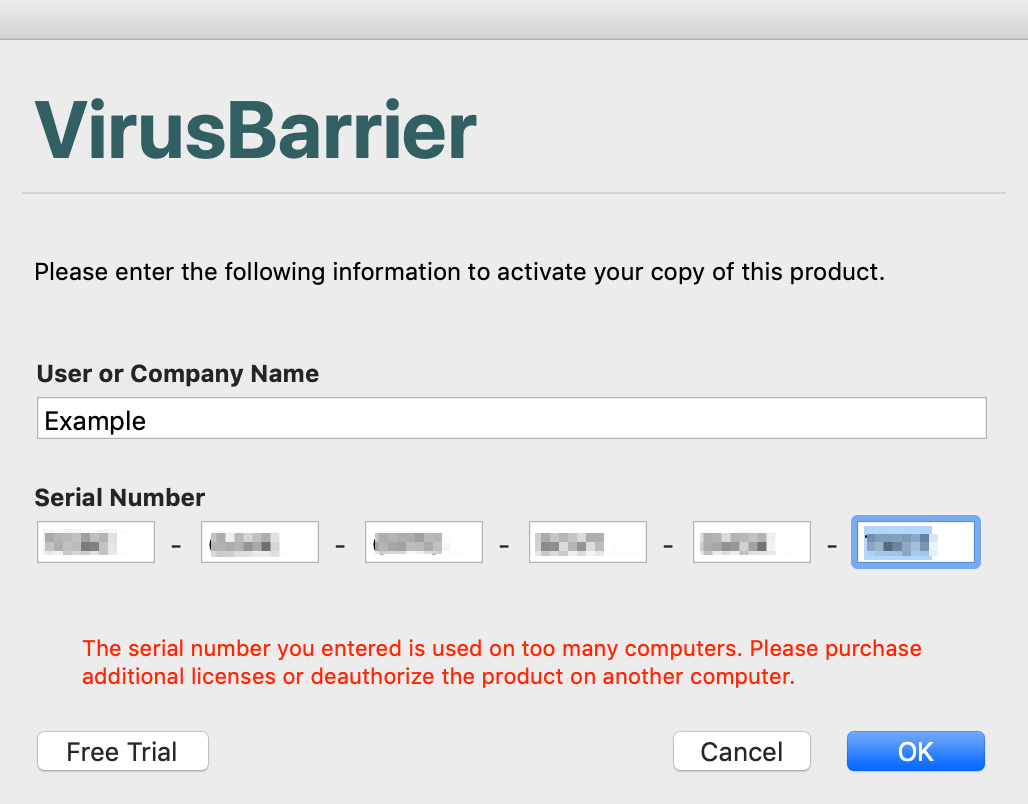 If your serial number is valid for the number of computers you are using, and you receive this error message, please contact our Support Team: Contact Support