When you set up ContentBarrier, you are its administrator, with access to all the controls that limit or grant permission to access the Internet. The people you are overseeing—whether children or employees—are called users. This section shows you how to create and delete users, and control how you and other administrators see users.

When you've finished running the Setup Assistant, and every time you launch ContentBarrier thereafter, you'll see its main window.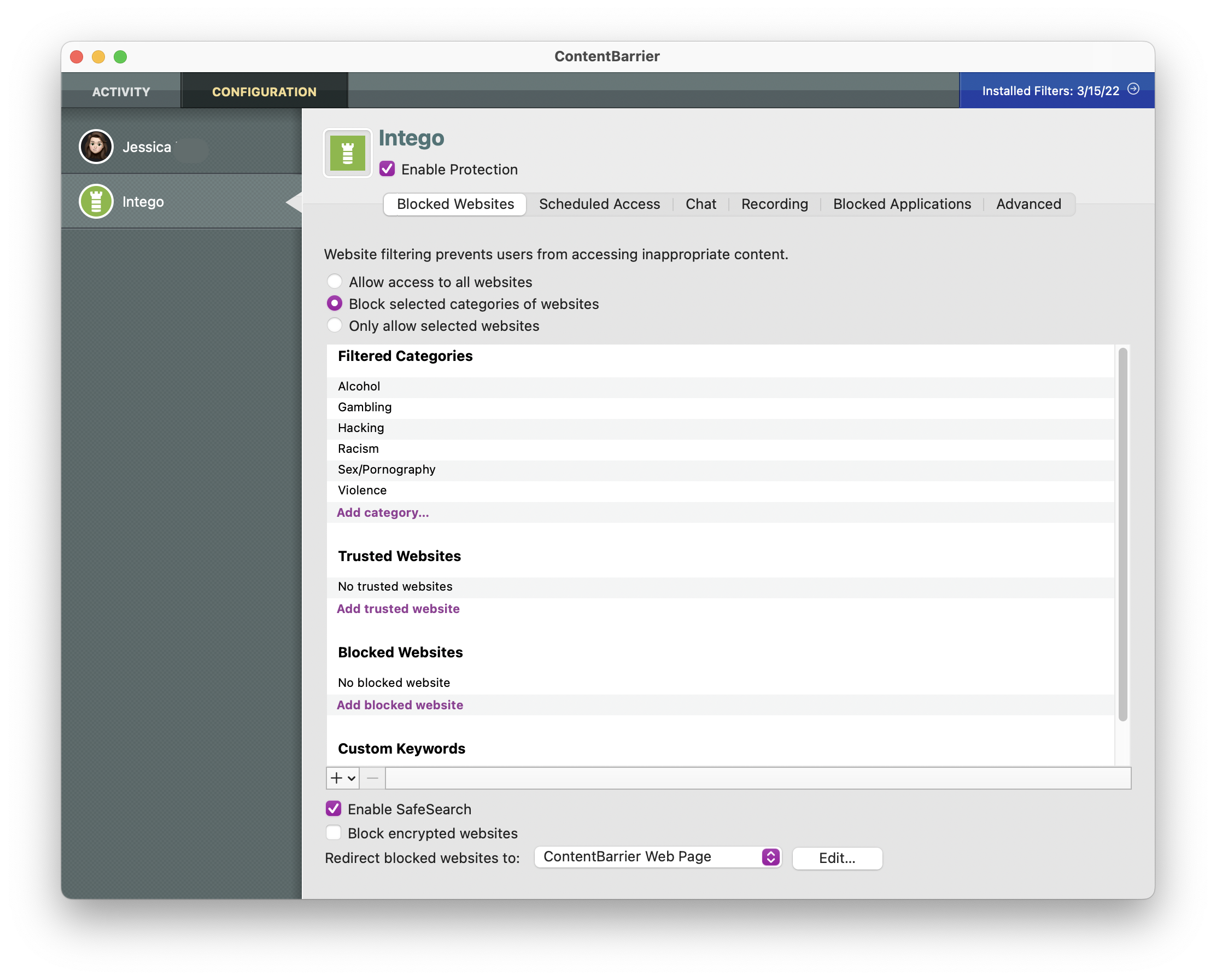 At the left is a list of your users. If you click a user, the right-hand pane shows you which settings are applied to that user. A checkbox next to the user's icon gives you quick access to a frequently used function: the Enable Protection checkbox lets you turn ContentBarrier's filtering on and off.

Mac OS X 10.6.8 (Snow Leopard) and later offer a "Guest" account that you can configure in Mac OS X'S Accounts preference pane. If you activate the Guest account, any user can log in temporarily; they have standard access to your Mac, but when they log out, their user folder is deleted. This is great for when you have visitors who want to use your Mac temporarily. If you enable the Guest account in the Account preferences, ContentBarrier will display this user in its User list. You can apply settings to the Guest account, which will then apply each time someone logs in as Guest. If your children have friends who may use their Mac, you might want to use the same protection on the Guest account as on your children's accounts.

Exporting User Profiles
After you create a profile for one of your users, you may want to apply the same profile to others. To do this, apply all the settings and filters you want to a user. Make sure you have selected that user in the ContentBarrier Users list, then select Export Profile… under the File menu.

Give the profile a name and save it wherever you want.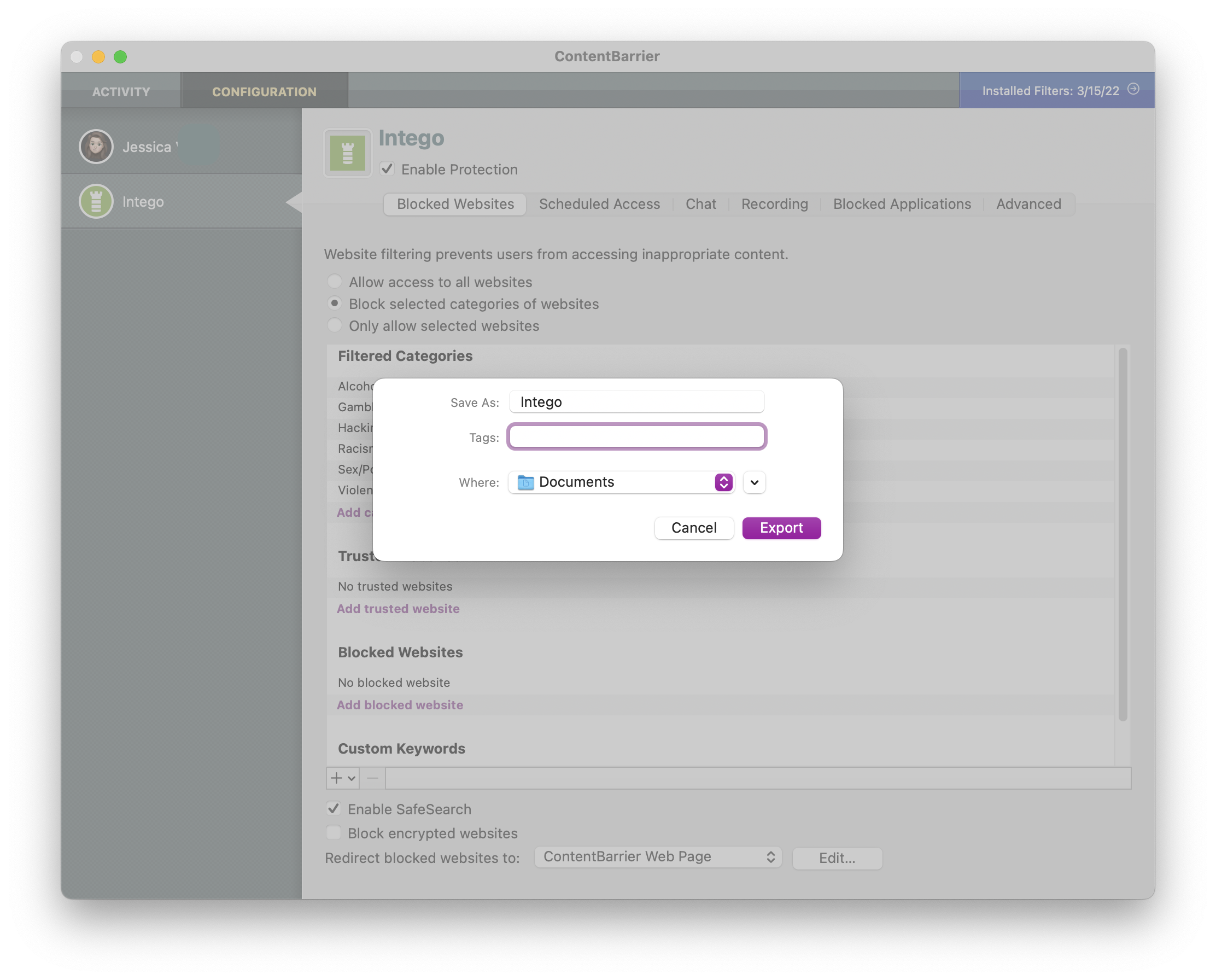 If you wish to apply this profile to another user, click that user's name, then select Import Profile… from the File menu. Locate the saved profile in the Open dialog that displays, then click OK. All the settings contained in this profile will be applied to the selected user. You can make changes to this user's settings, modifying the settings you imported from the saved profile, but these changes will not affect the saved profile. In this way, you can set up a standard profile for many users, then apply it to others. You can also set up a number of profiles based on the ages and maturity of your users, and using the import/export function, apply them to new users as needed.
Need Help Using ContentBarrier?




If you still have questions about using our ContentBarrier software, please check our ContentBarrier Knowledge Base for answers to the most common questions:
You can also contact our Support Team directly for assistance by completing a support ticket online here:
Our Mac experts are here to help!