Intego offers the automatic renewal service to our customers to ensure the continuity of protection for their devices so they remain protected 24/7 from malware, hackers, and other online threats.
7-10 days prior to your renewal date, you will receive an email to the address on file for your subscription which includes the renewal date, expected amount of the renewal, as well as information you can use to update payment and billing information, or cancel the subscription.
Benefits of Automatic Renewal
- No Lapse in Coverage: Automatically charges the regular renewal subscription fee (plus applicable taxes) prior to expiration of your product subscription to your credit or debit card — so you don't have to worry about becoming unprotected!

- Stay Up to Date and Notified of Your Subscription Status: You will receive a notification shortly before your subscription expires and before any payment is billed to alert you that your product subscription will be automatically renewed.

- Exclusive Offers and Discounts: Access to exclusive discounts and offers on Intego products and services.
Note: By enrolling in the Automatic Renewal Service, you authorize Intego/FastSpring/2Checkout to automatically charge the current renewal subscription fee to your preferred payment method prior to the expiration of your product subscription. All subscriptions are set to automatically renew by default. This can be disabled at any time prior to the next future renewal date.

Having Trouble with Your Automatic Renewal?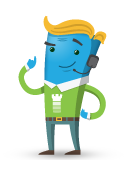 Your Auto-Renewal service may have been cancelled for the following reasons:
- Your billing information, such as your credit card or billing address requires updating.
- Your credit card has been cancelled, expired, or was declined.
- Your subscription to the Auto-Renewal Service has expired.
To update your account information and complete your order, please login to your Intego Account, or contact our Sales Department directly from the link below. The Sales Team can re-activate your subscription and provide you with a custom order link to purchase your renewal again.