Intego's product upgrade policy provides benefits to loyal customers by offering those running X6, 2013 or X8 versions an opportunity to acquire the latest version compatible with their operating system at no charge. In addition, if you have a subscription for virus definitions or filters for your current software, that subscription will be transferred to the new product.
If you wish to benefit from this offer, go to: http://www.intego.com/upgrade
(You'll need your current serial number to upgrade your software)
You can also upgrade your software directly from NetUpdate. If your computer meets the minimum system requirements and a software upgrade is available, you will see the option when you check for updates.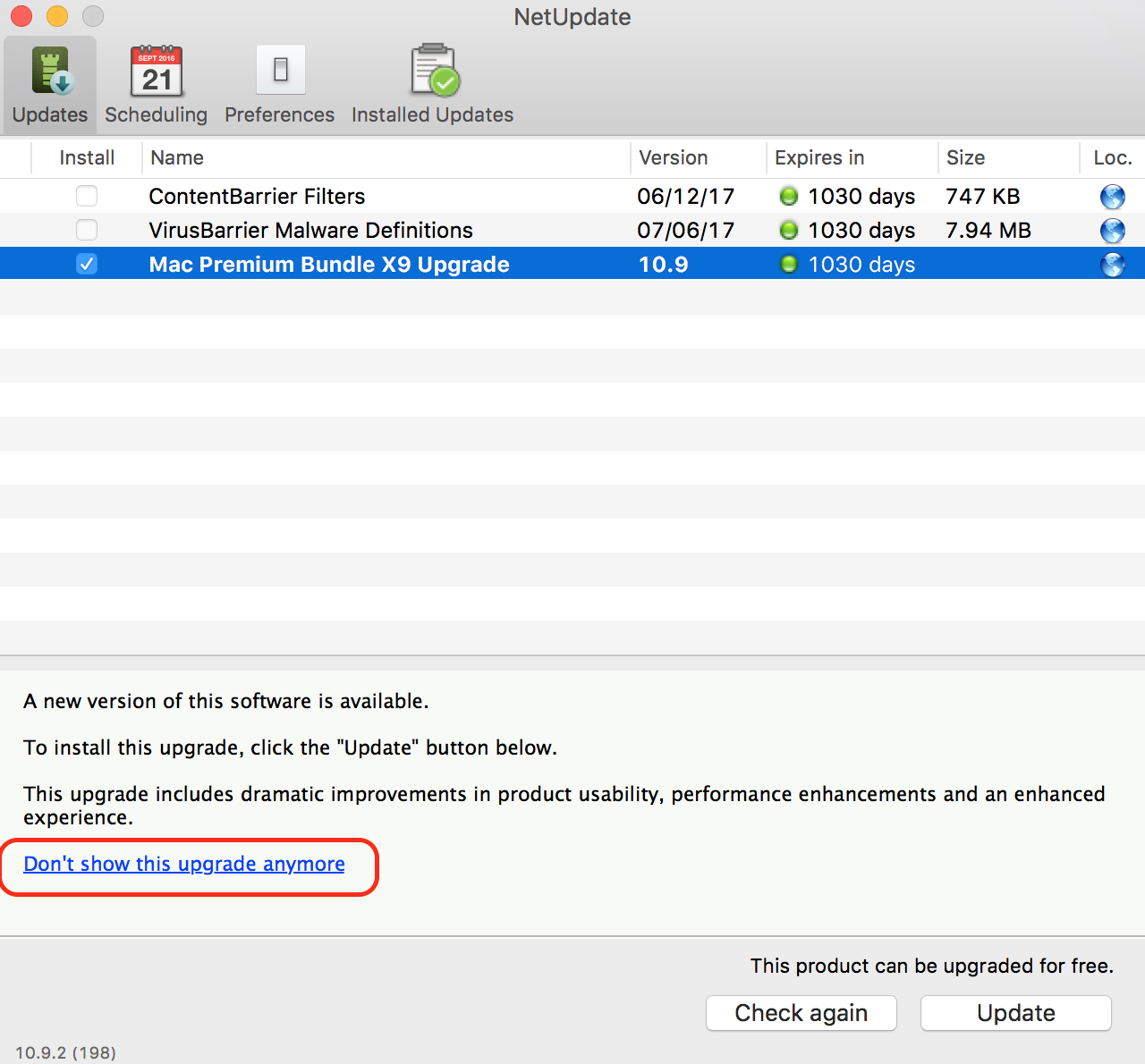 When you click Update, you will be directed to Intego's website to download the installer for your new software. You can also choose to ignore the upgrade by clicking 'Don't show this upgrade anymore' at the bottom of the NetUpdate window.