How to Use a Dual Protection Coupon Code
When you purchase an Intego Product that includes protection for Windows, you will receive a coupon code via e-mail. This coupon code can be used to retrieve your Product Key for your Intego Products for Mac and the Activation Code for your Panda Security software for Windows. The e-mail you receive will contain a link that you can click on to automatically fill out the required online form. You can also click here to manually enter your information into the online form.
When you navigate to the online form, please enter your coupon code and e-mail address into the appropriate fields and click the Submit button.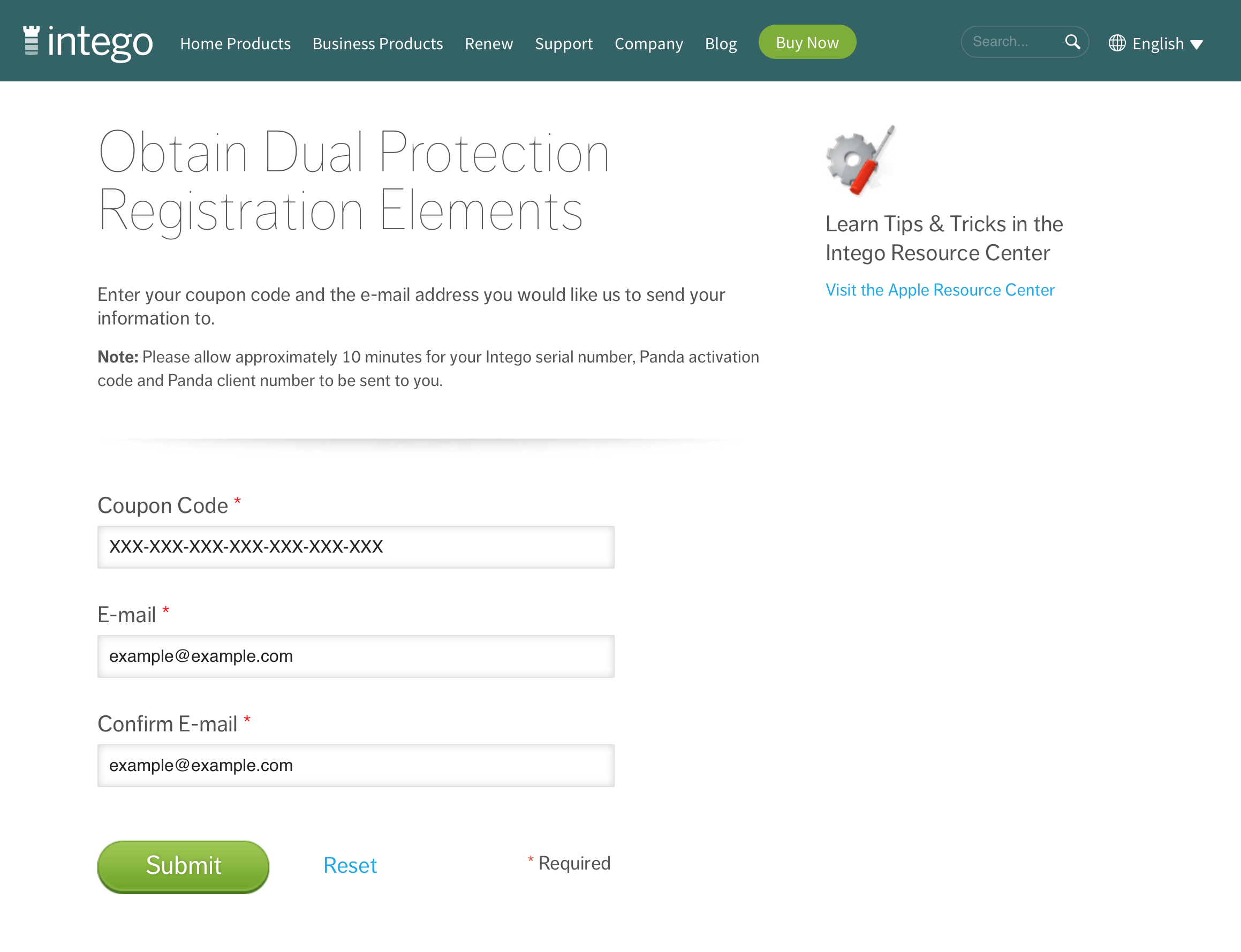 Once you have clicked Submit you will receive an e-mail in 15-20 minutes with your Product Key, Activation Code, and download links for Mac and Windows.
How to Use a Promotional Sales Code
When you place an order online, you will have the option to enter a Coupon Code. If Intego is running a Sales Promotion at your time of purchase, you may see a Coupon Code already entered into the Coupon Code field.

If you believe you have a Coupon Code that will provide you with a better discount off the MSRP of the product, you can change the code and click the Next button. Now, double check at the top of the Confirmation Order page and confirm that your Coupon discount has been successfully applied.