If you have forgotten your serial number for your Intego X9 software, there are several ways that the serial number can be retrieved.
Confirmation Email Sent at Time of Purchase
The first method is via the email received when the software was purchased. The serial number is included within the same email that contains the download information for the software.
Intego Account Portal
You can also find your serial number for any of your active subscriptions by logging into your Intego Account.
Click Here to Sign Into Your Intego Account
Once you have successfully signed in, you can find your serial number in 2 locations. The first is by clicking on the My Account button.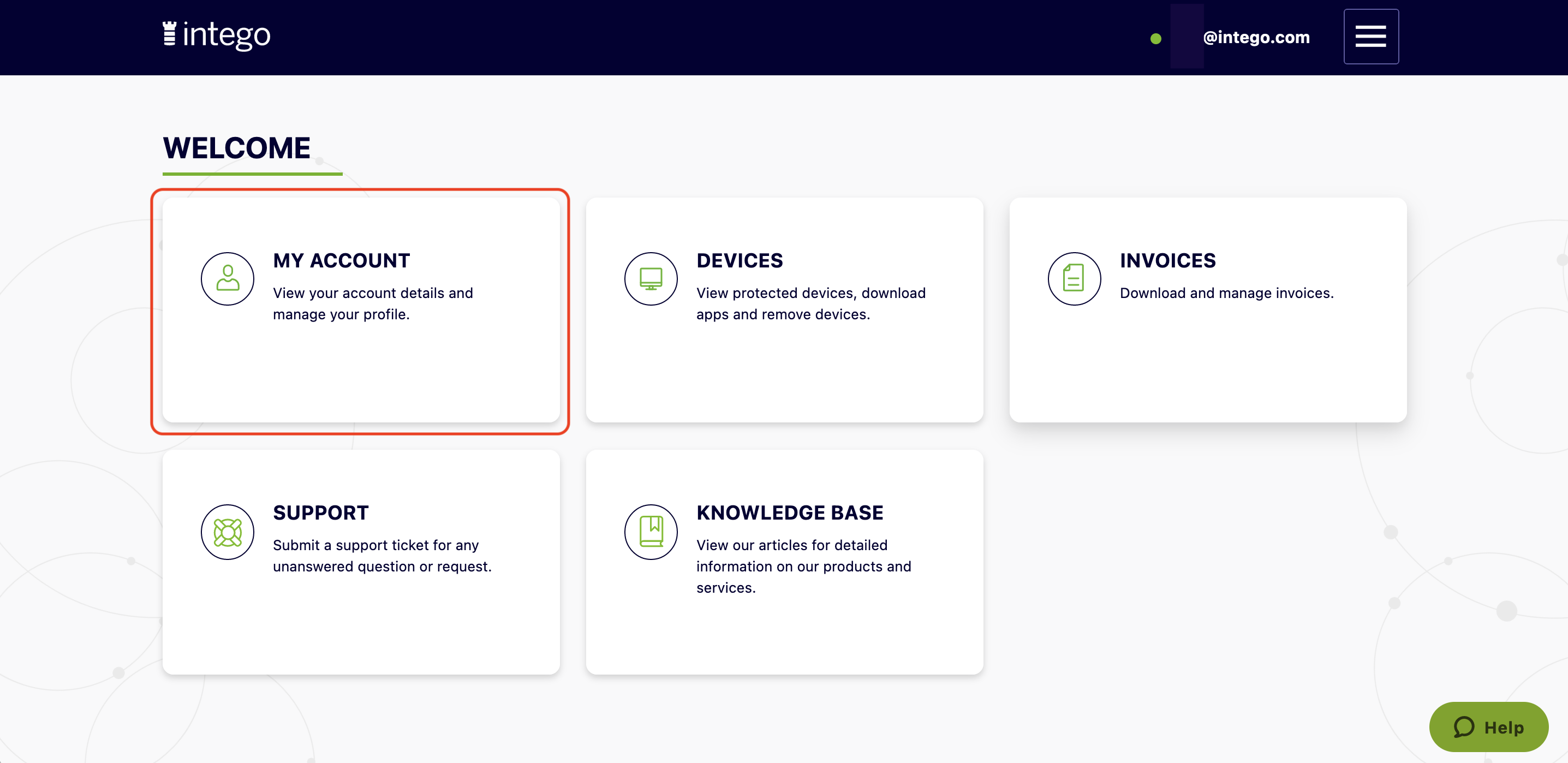 Within the My Account page, navigate to the Subscription and Billing section, you will find your active serial numbers listed here, like in the image below: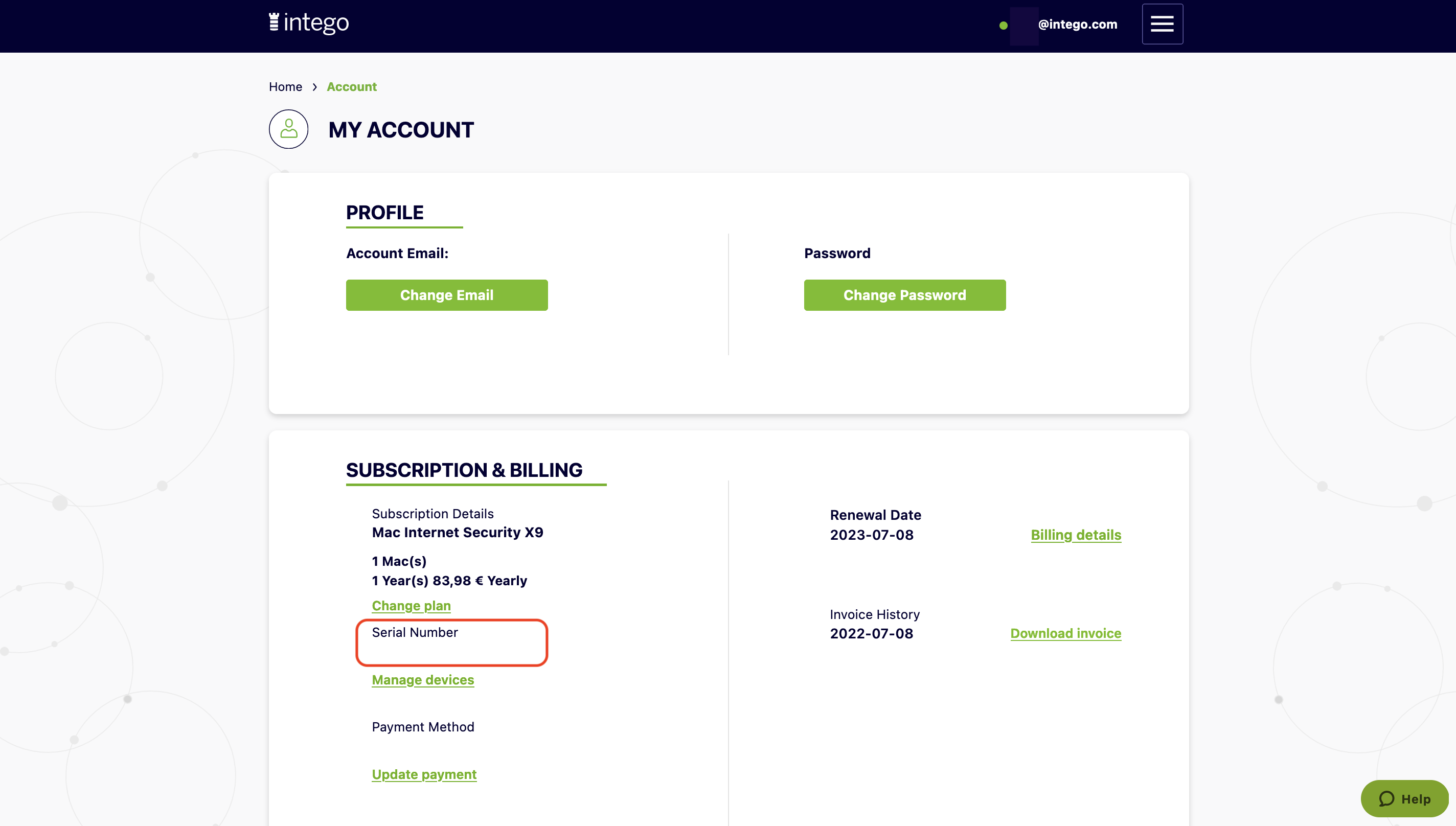 You can also view all of your serial numbers from the Devices button.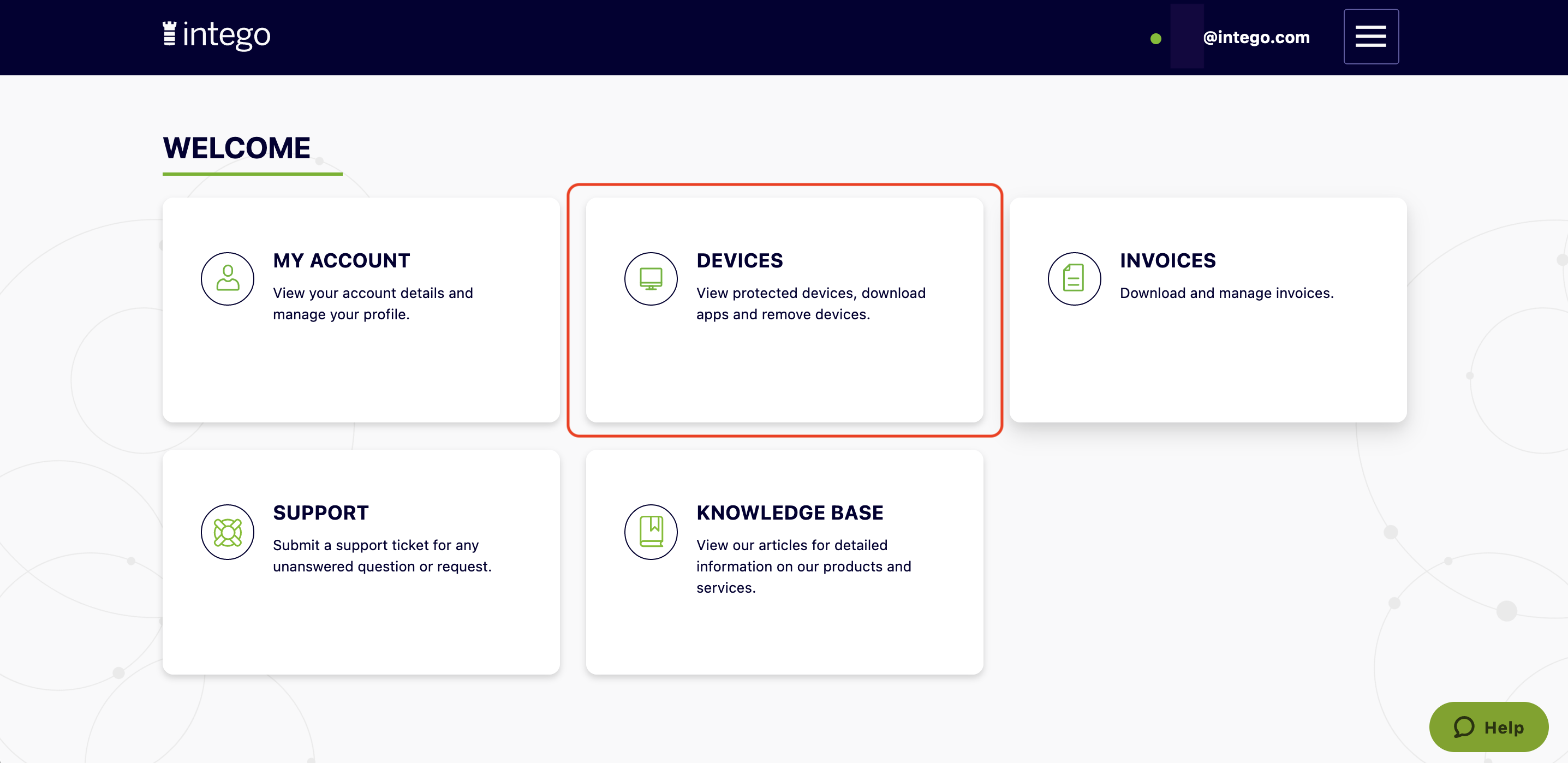 On this page, all of your devices and their associated serial numbers will be listed.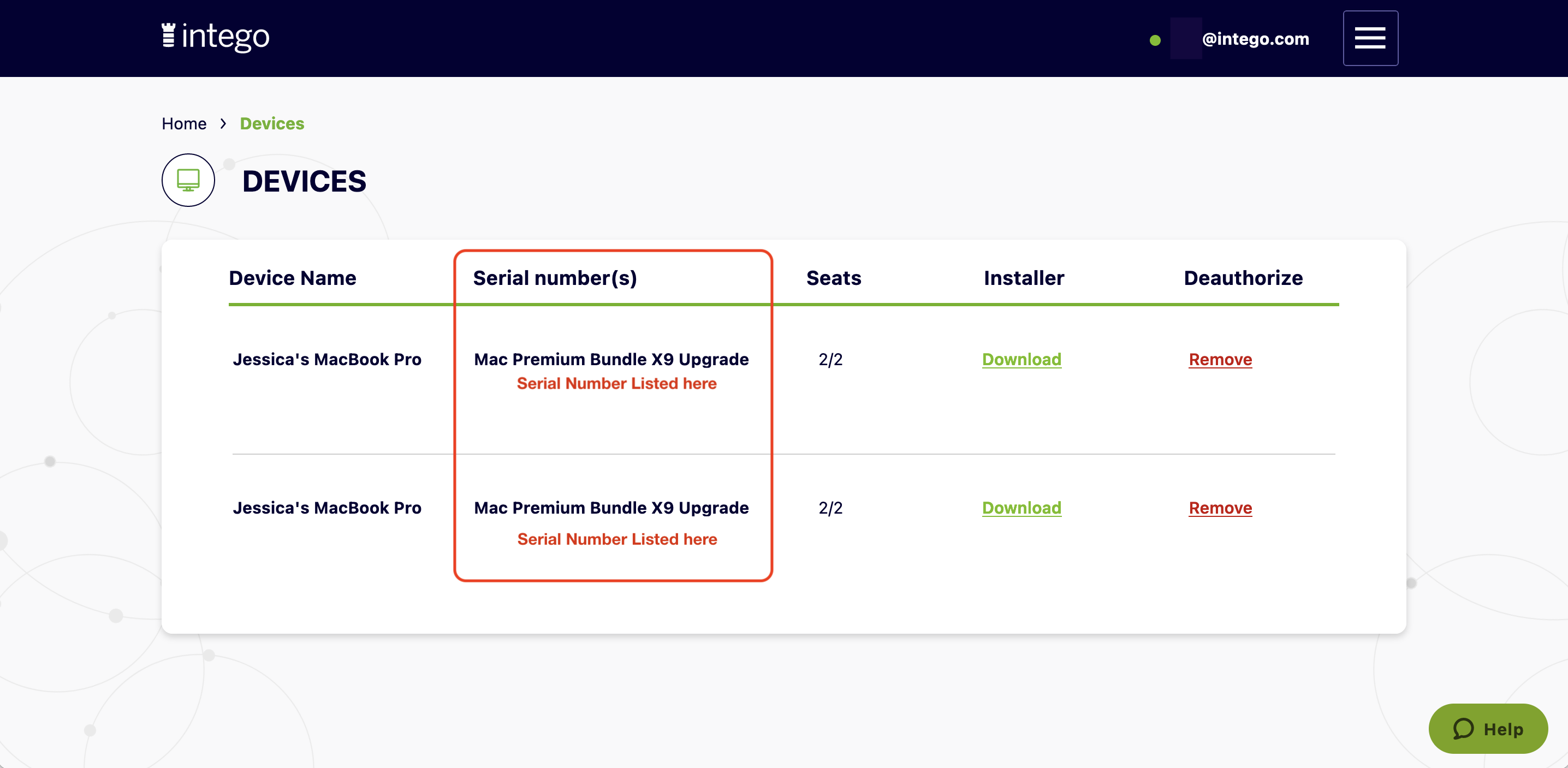 Directly From Within VirusBarrier

If you have forgotten your serial number and/or the e-mail address registered in NetUpdate, open VirusBarrier X9 from the top menu bar (or the Applications > Intego folder), then click VirusBarrier in the upper left corner of your screen next to the Apple Menu and select About VirusBarrier: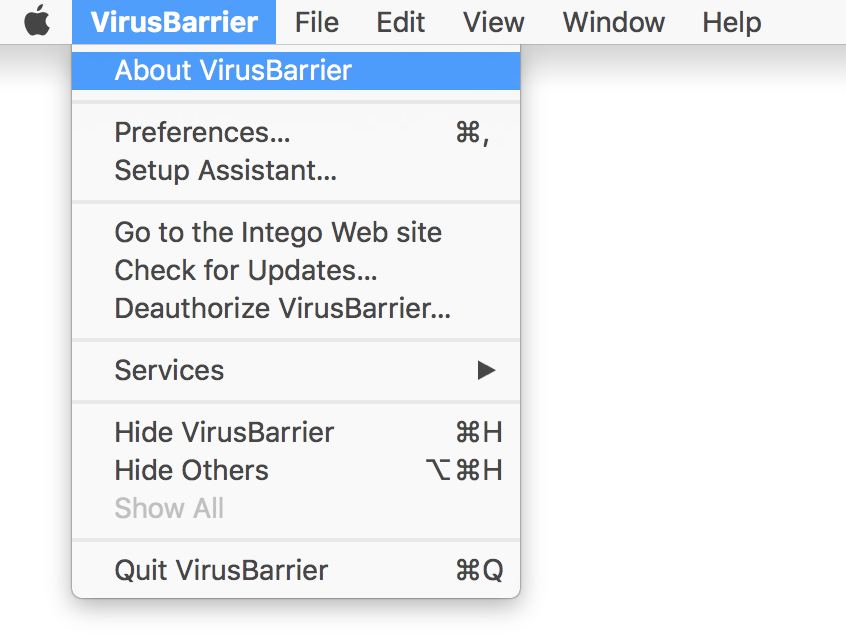 You will see your NetUpdate e-mail address and serial number displayed here: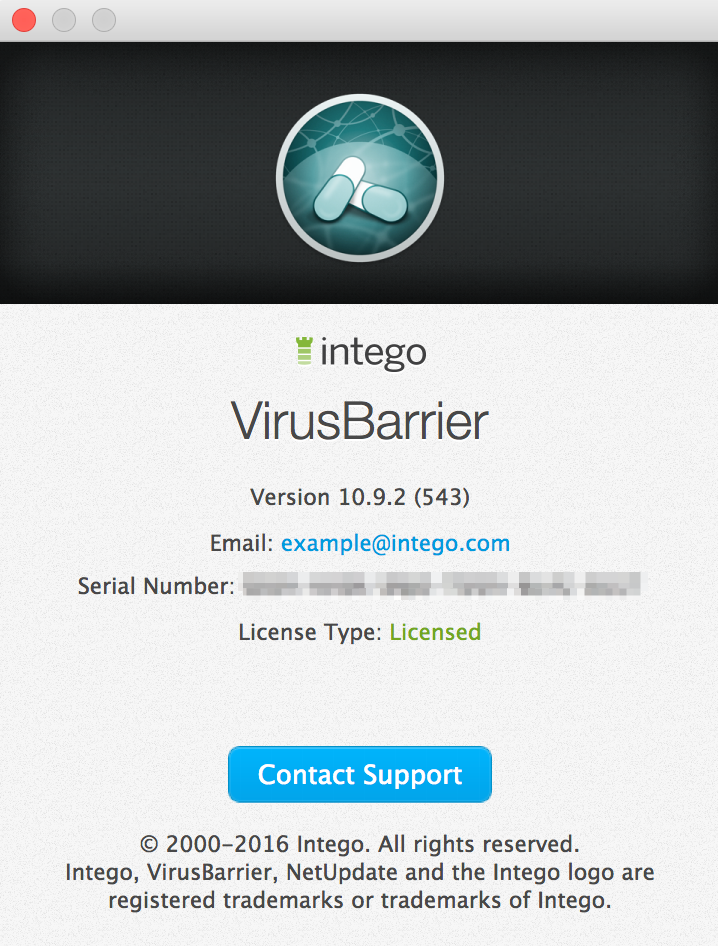 Use the 'Forgot Serial Number Tool' on the Website
If you have forgotten your serial number and cannot open the Intego software on your Mac, you can also retrieve it with the e-mail address you used to register with us from the page linked below.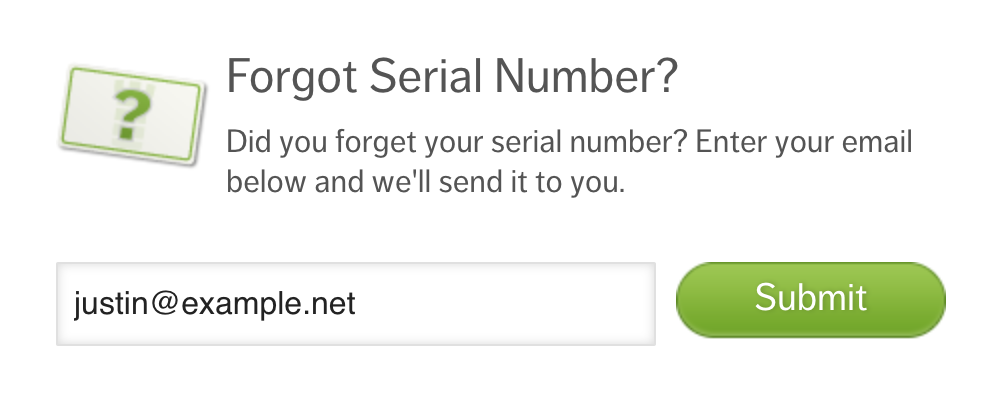 Intego product serial numbers are made up of 6 groups of 4 CAPITAL letters separated by dashes, in the following format:
ABCD-EFGH-IJKL-MNOP-QRST-UVWX
Depending on where you purchased your product from, your serial number is sent to you in different ways:
*Intego Online Store: The product serial numbers for software we sell from our online store are displayed in an e-mail confirmation that is automatically sent to you once your payment has been accepted.
*Retail or Mail-order: The product serial numbers for software we sell through retail or mail-order stores are printed on a label on the box or on the paper sleeve containing the installation disc.
*Multi-seat Licenses: Multi-seat licenses usually come with a certificate that displays the serial number.
Contact Support

We're here to help! Support is available online via our website, live chat, or e-mail.
Click Here to open a Support Ticket.