Instead of proceeding to my updates, NetUpdate displays this message: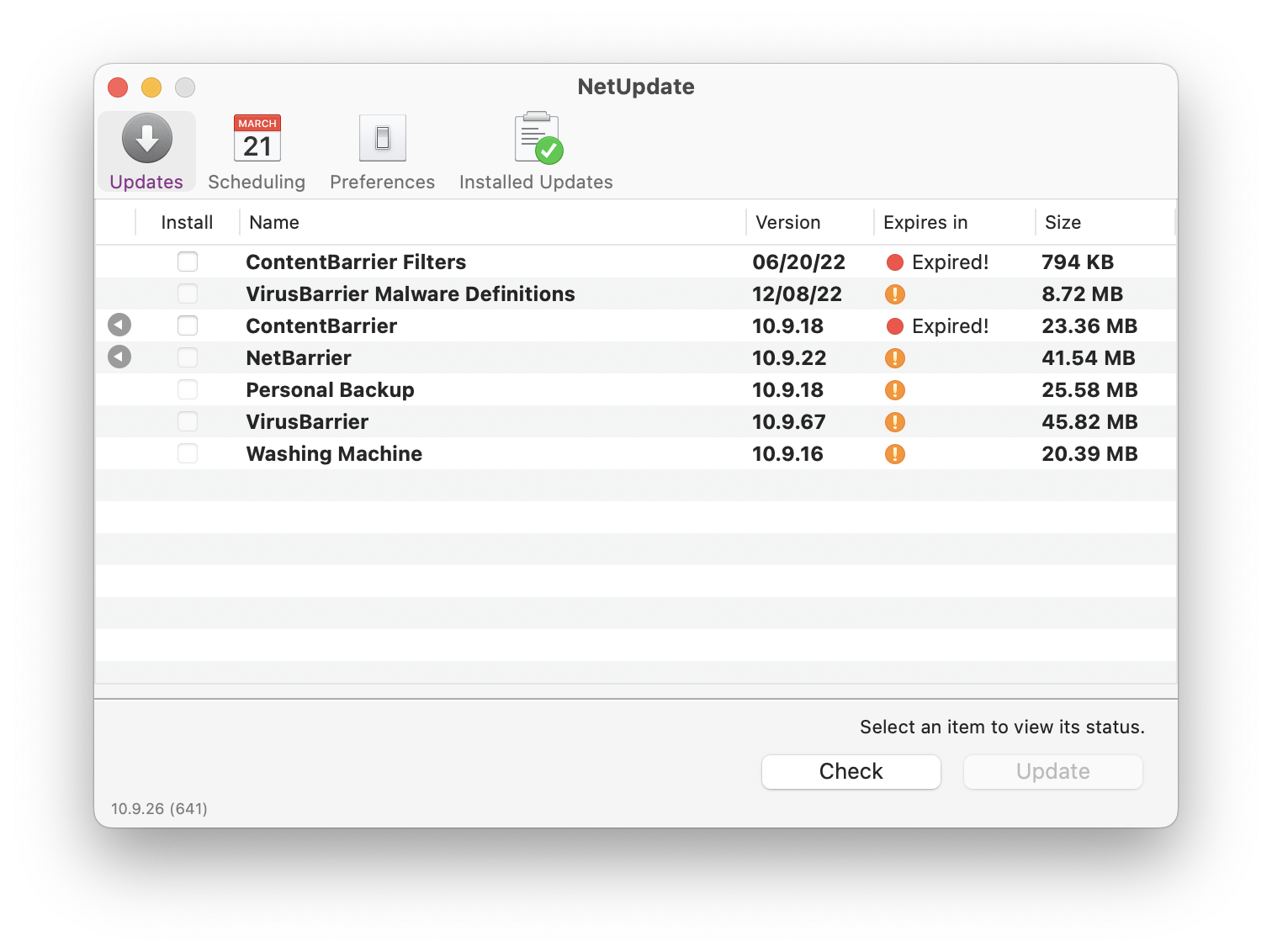 Solution
First, connect to the Internet in order to deauthorize and reauthorize your license. Open the VirusBarrier application and if permitted simply enter your User or Company Name and new serial number. Otherwise, click the word "VirusBarrier" in the top Menu bar next to the Apple logo and select "Deauthorize VirusBarrier".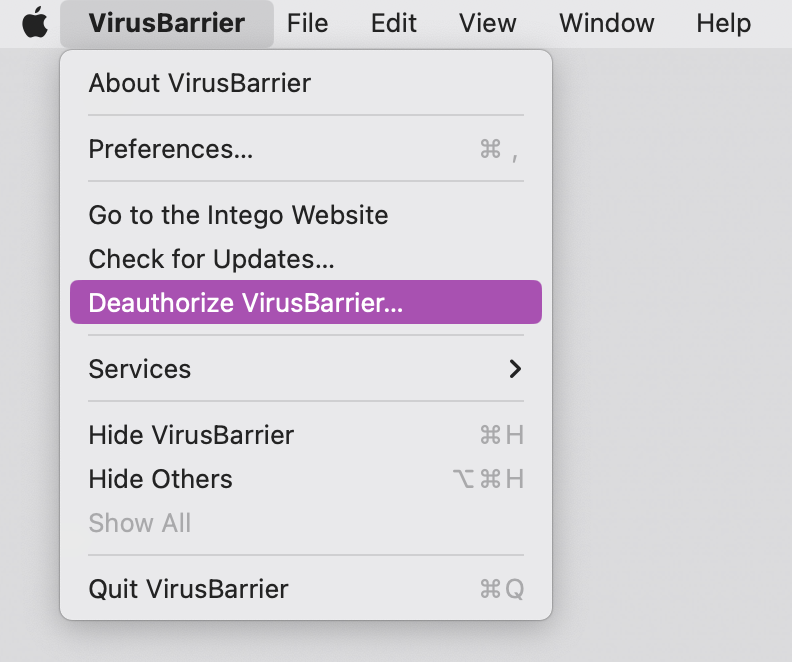 You will be asked to confirm this process with an Administrator account password: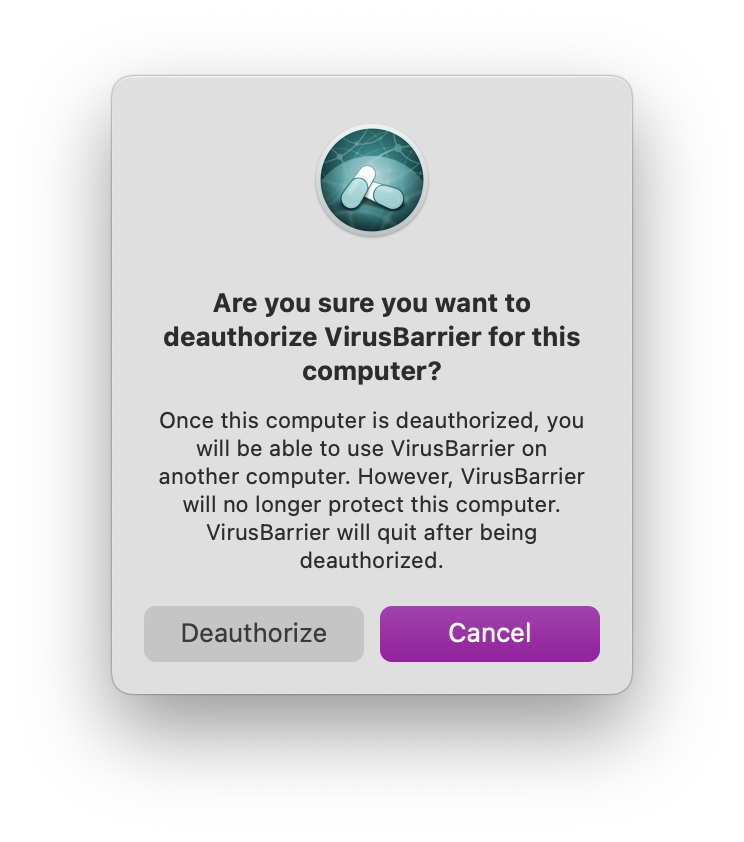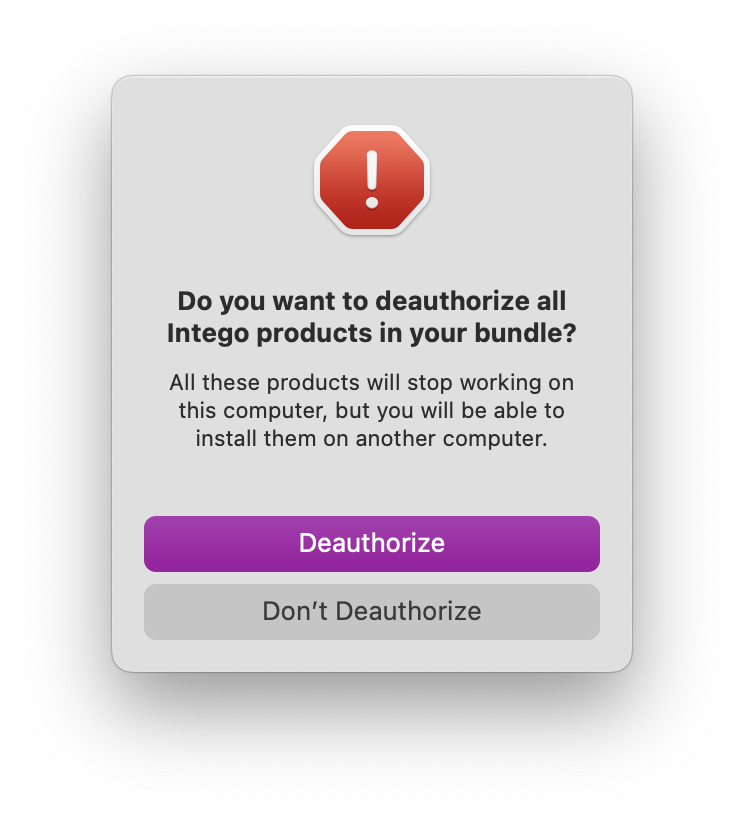 Click Deauthorize to continue and VirusBarrier will quit automatically. Reopen it from either your Applications/ Intego folder or the Dock.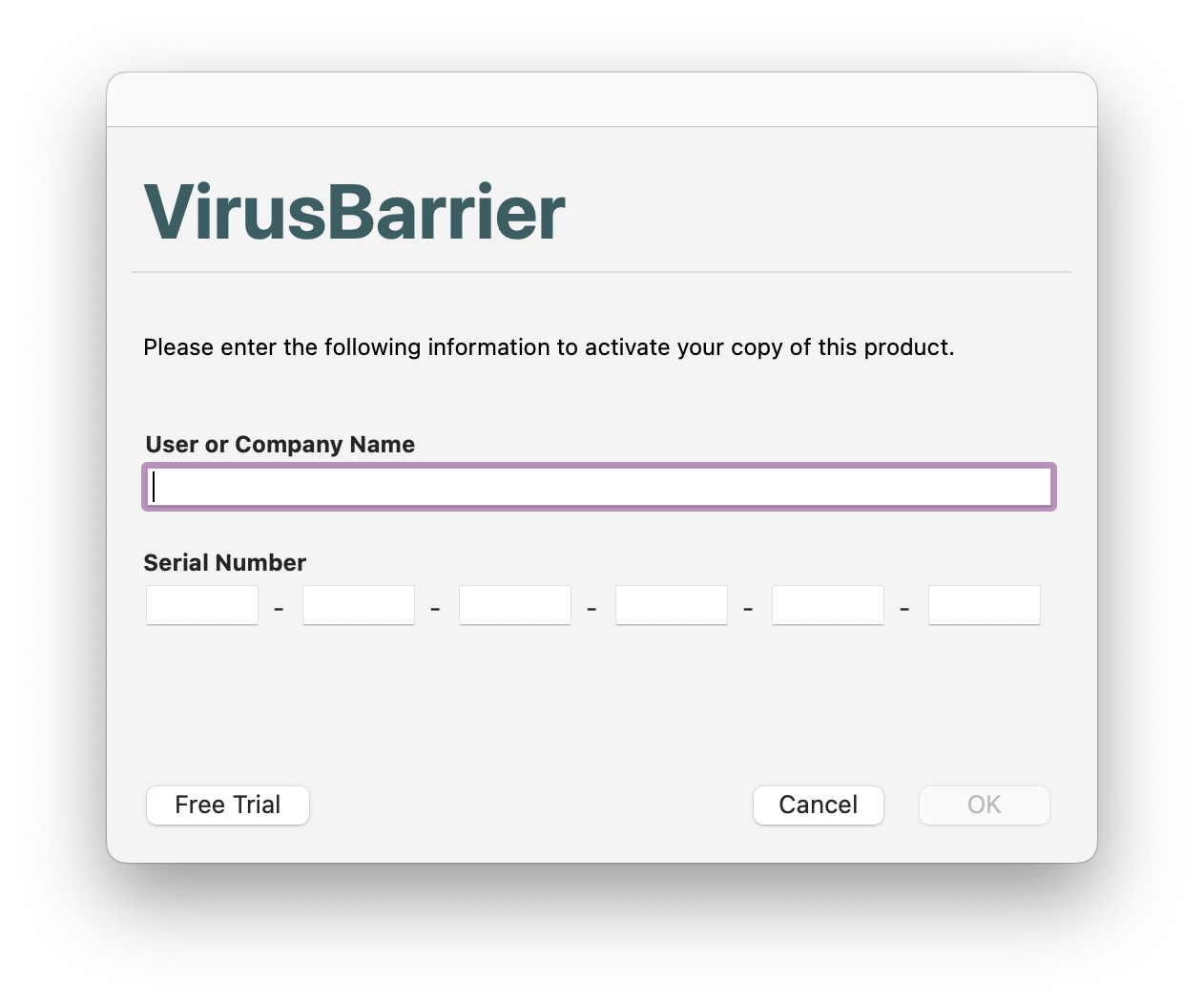 Enter your User or Company Name and new serial number when prompted (active connection to Internet is required). If you need instructions on how to locate your Intego Serial Number please click here: Finding your Intego Serial Number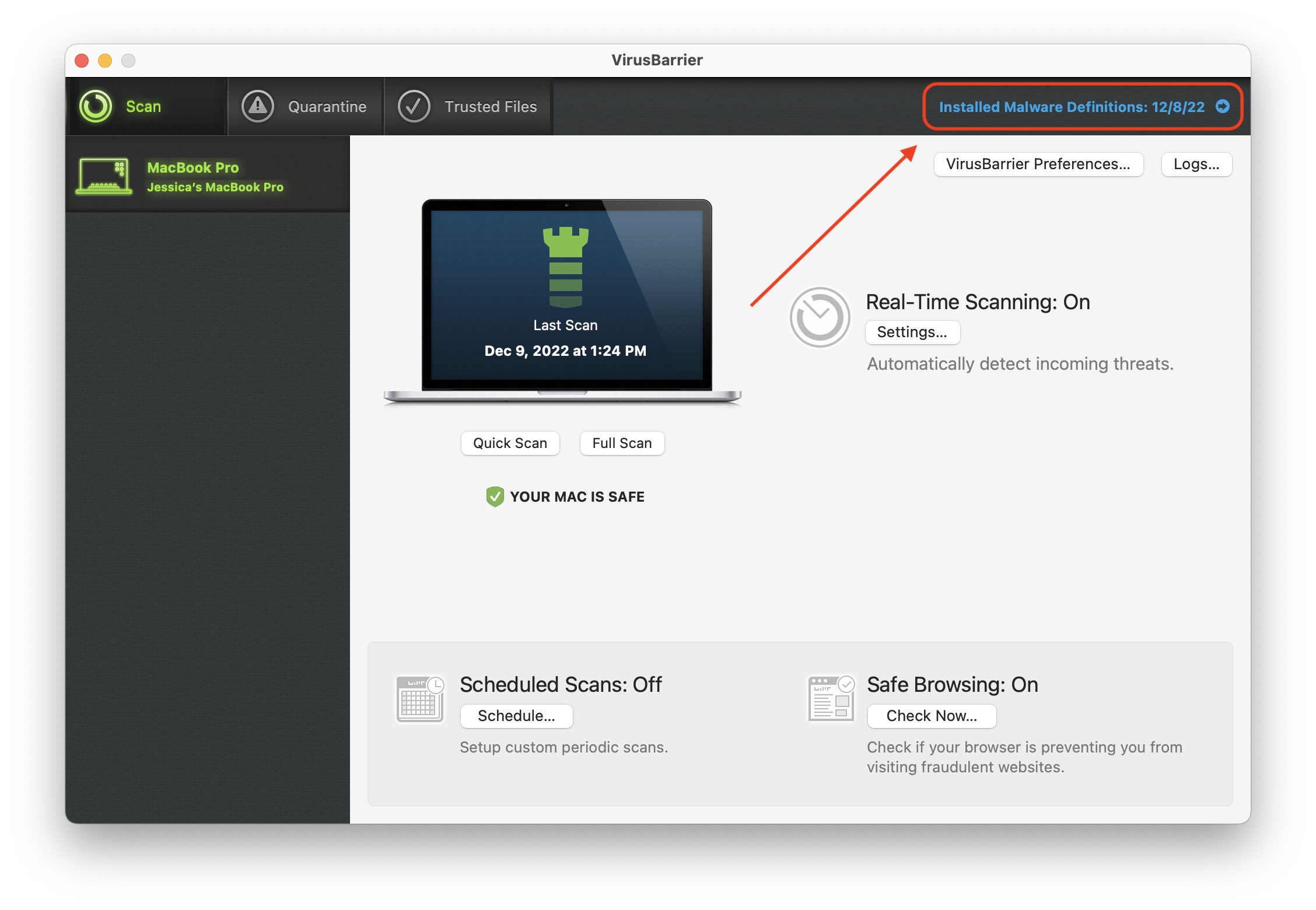 Click on "Installed Definitions" or "Check Now" in the top right corner of your VirusBarrier window. Congratulations! You have successfully reauthorized your Intego software.