If your software has expired and you have purchased a new serial number, use the instructions below to re-serialize your applications:
Intego X9, X8 and 2013 Software:
Open your VirusBarrier application and you should see this window: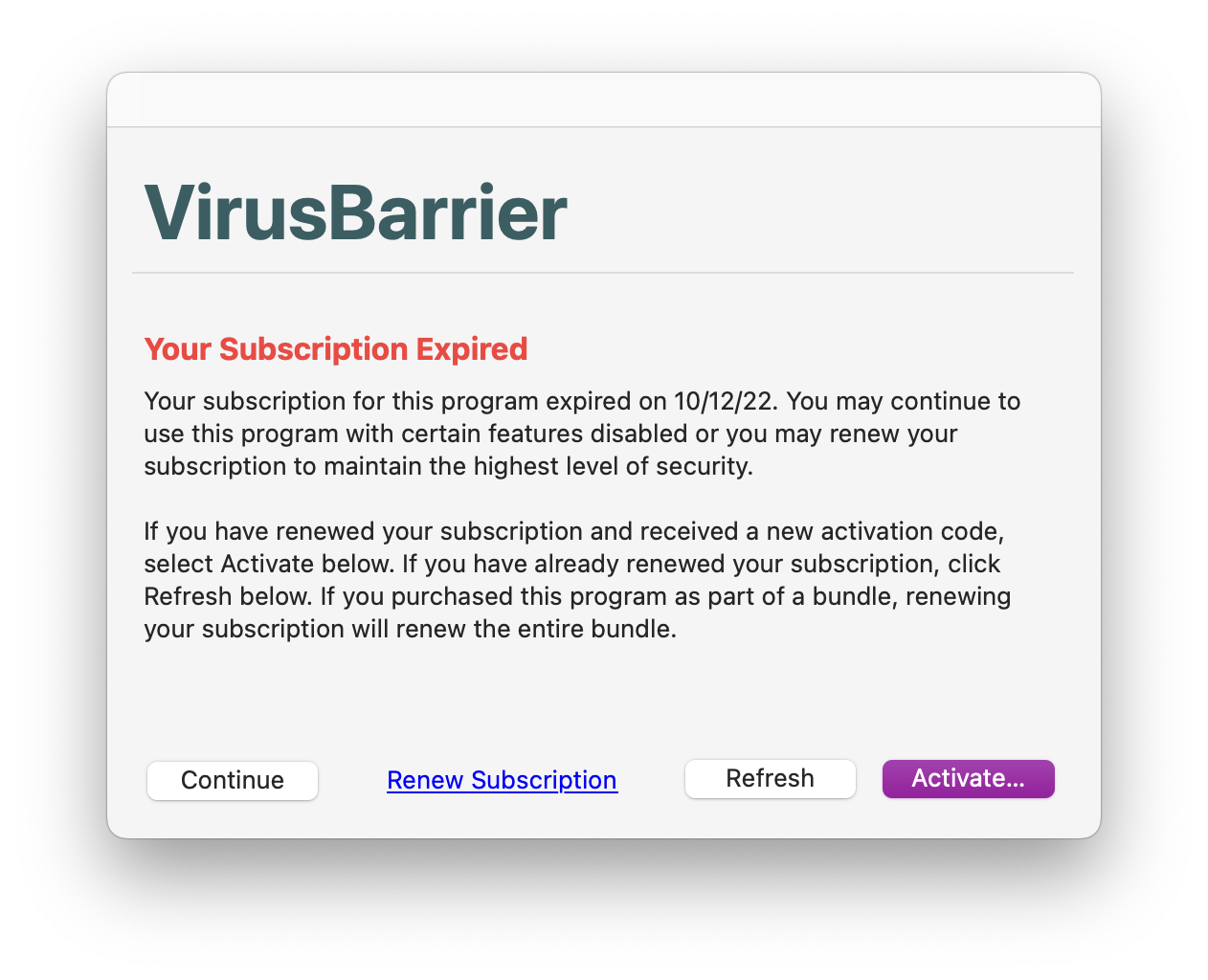 Click the Activate button: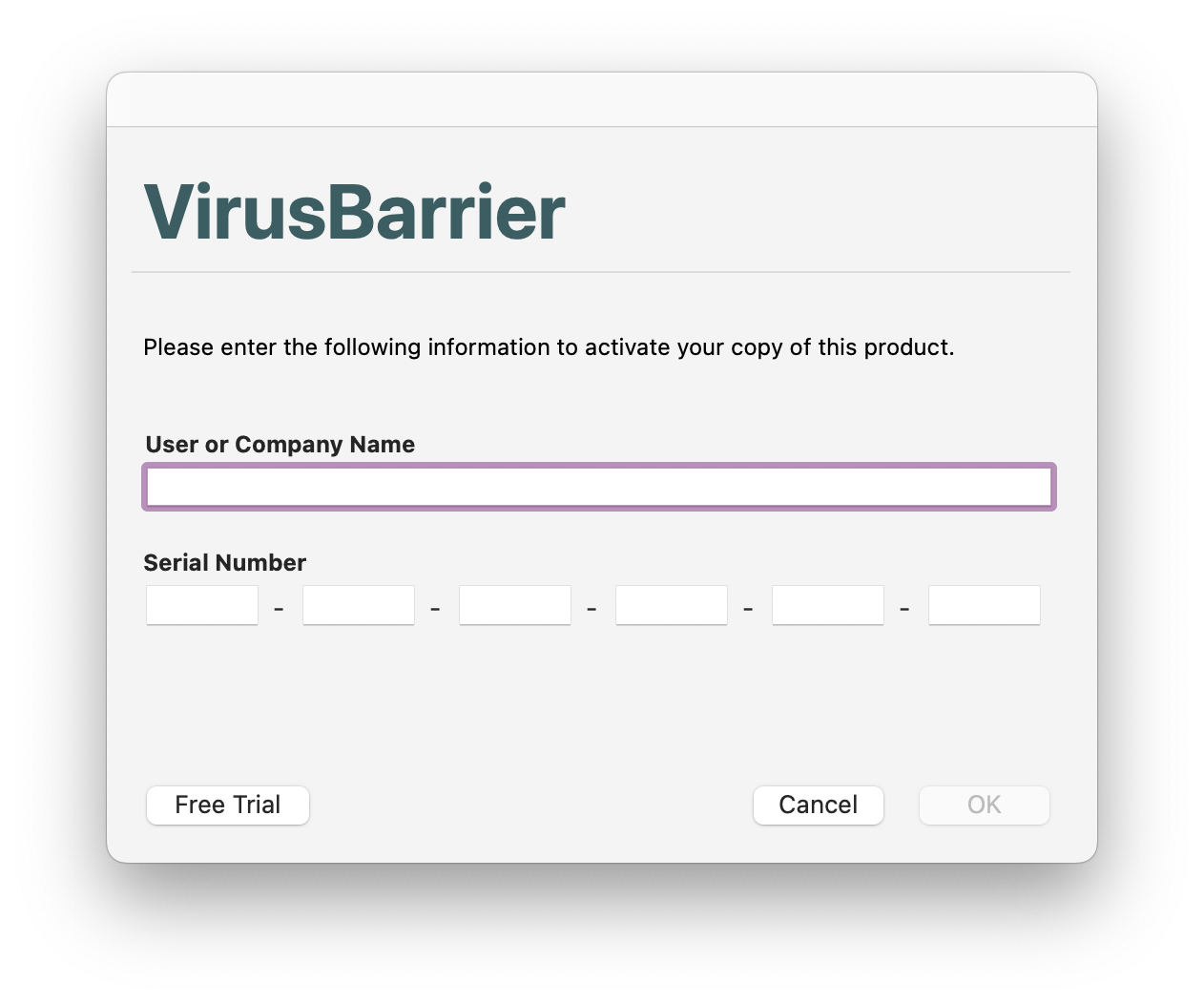 Enter your name or the name of your business and the new serial number in order to authorize your software again.
Open the NetUpdate application and check for new updates.
Note: If you already have a valid subscription and wish to change your serial number in the middle of your subscription period, you will need to de-authorize your current software in order to enter a new serial number.

Intego X6 Software:
Open VirusBarrier X6. Now Hold down the alt/option key on your keyboard and the "Renew subscription" button will turn into a "Enter Serial Number..." button. You can now enter your new serial number.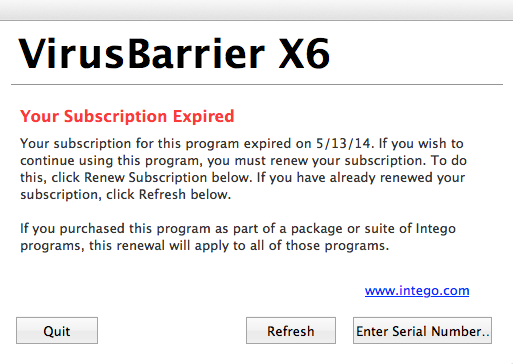 Note: These steps are the same for any Intego X6 application.