The Organize Cycle is your key to an optimized Desktop organized for efficiency. Keep your Desktop clutter free, organize your Dock with the applications you access most often, and create Smart Folders to quickly access frequently used files. There are three cycles to choose from.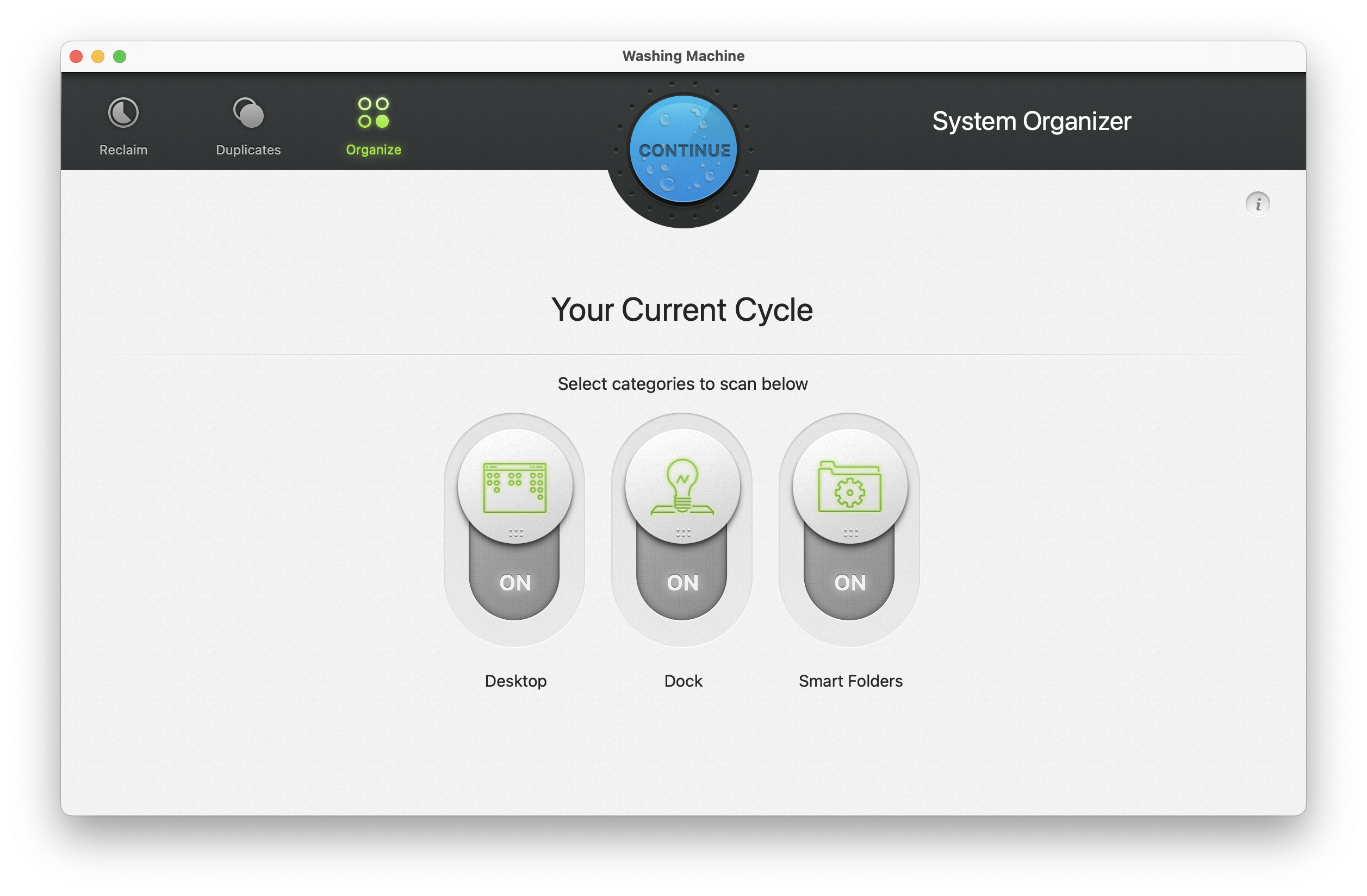 Desktop
Organize your Desktop by sending documents, images, music, and movie files to either their appropriate home folders, a desktop archive folder, or the Trash. You can also let Washing Machine's autoselect feature do all of the organizing for you. You can organize your Desktop in three ways.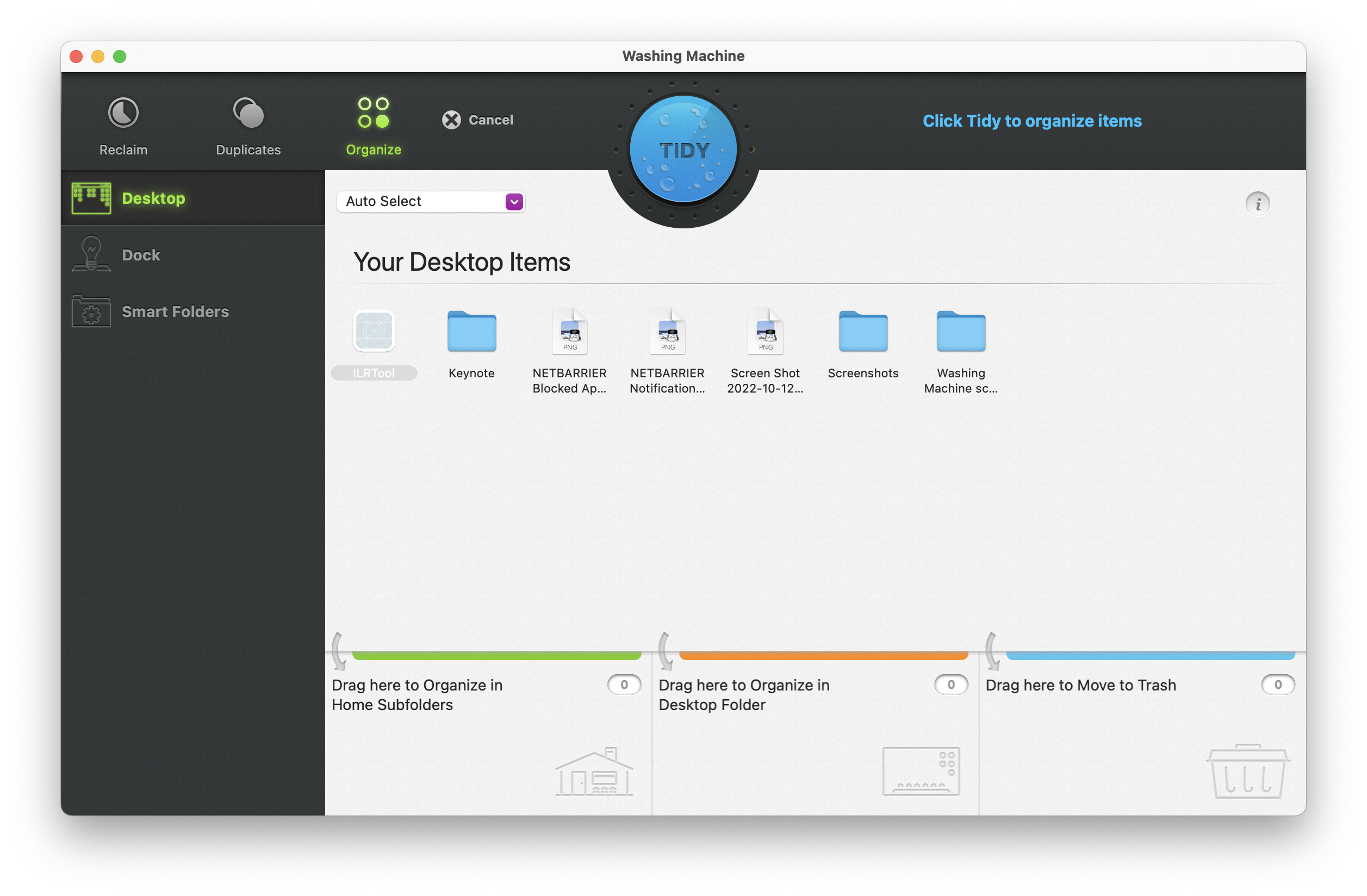 Organize in Home Folder -
Drag items to this section to place them in the proper locations depending on the file type.
Organize in Desktop Folder -
Move items to this section to create a folder on your Desktop where the items will be stored.
Move to Trash -
Drag items here to place any unwanted files and folders in the Trash.
Dock
Organize the list of application icons available in your Dock based on how often you use them. You can drag to add or remove items from the Dock. Your new Dock will be displayed at the bottom of the window. Removing an application icon from the Dock will not remove the actual application completely from your Mac. It only removes the icon from the Dock.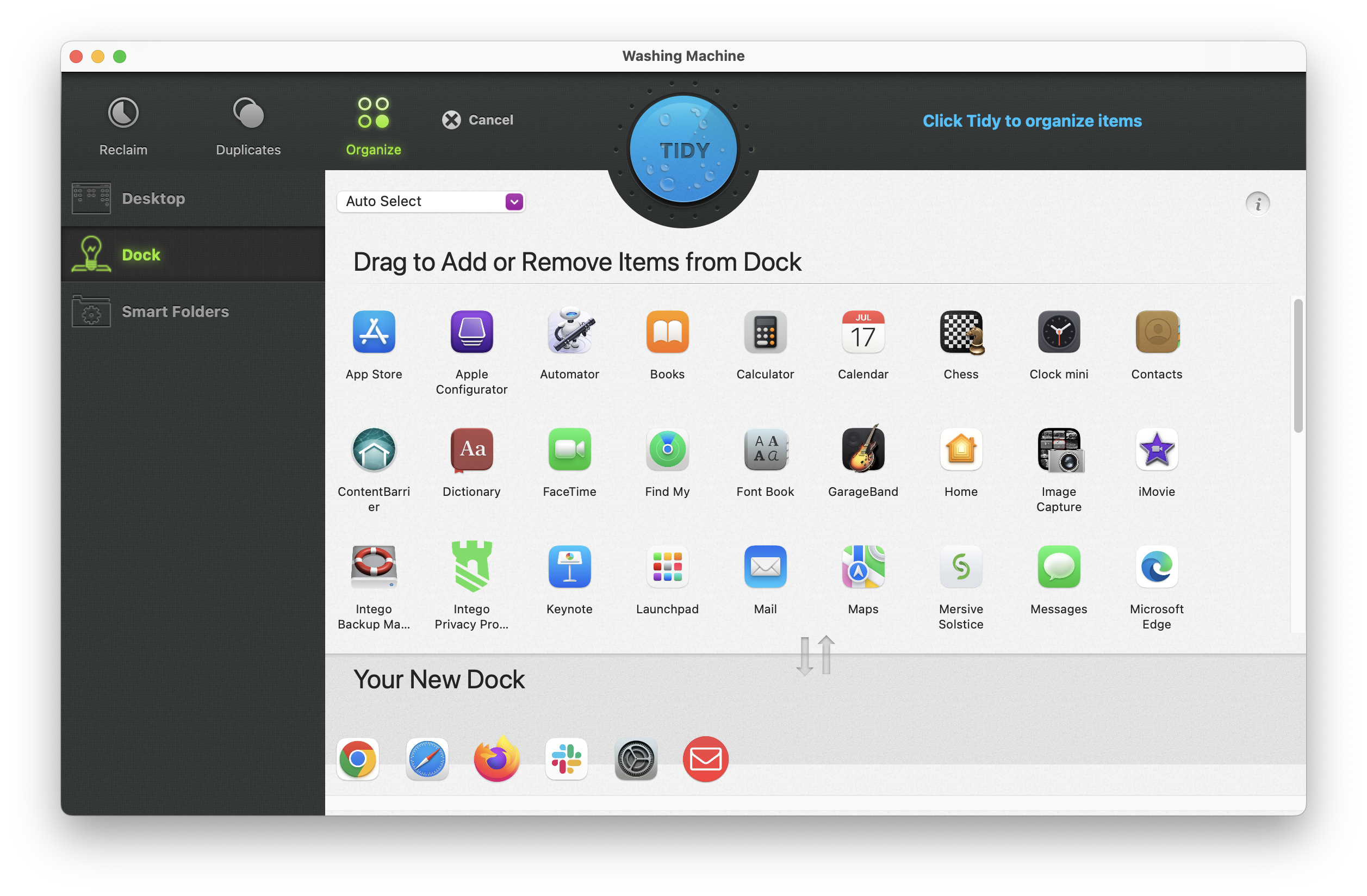 Smart Folders
Create Smart Folders that automatically keep up to date. Once created, they're always available on the Favorites sidebar of a Finder window. Quick access to the files you use most often makes life easier. Smart Folders automatically bundle your most frequently used files and applications all in one place.
To create a Smart Folder, simply drag an item listed under Available Smart Folders to the right of the window under Your Favorite Smart Folders. You can choose the order in which to display the Smart Folders in the Finder. Once you have organized the Smart Folders to your liking, click the Tidy button.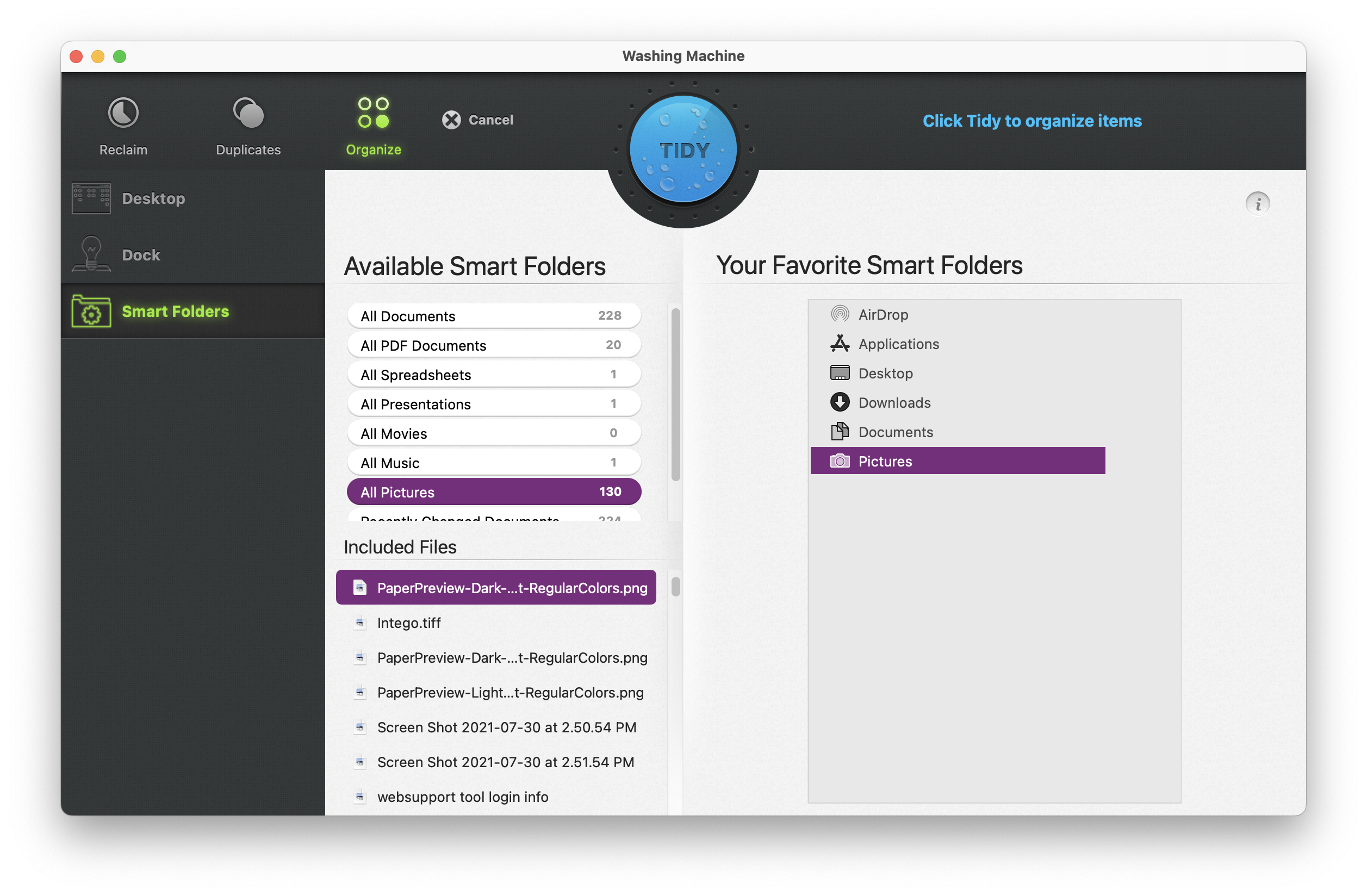 In your Finder window your Smart Folders will now appear under FAVORITES.