By default, the NetBarrier Application Monitor window will automatically open whenever you restart or login to your Mac. This window shows the applications that are actively using your network and helps you understand, at a glance, which processes are using your network bandwidth.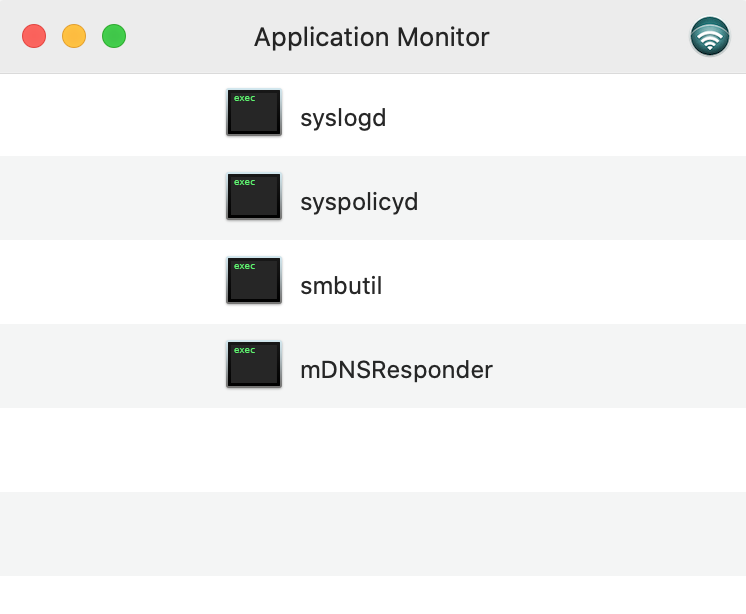 Disabling Application Monitor
If you prefer not to see this window when you login, follow these steps to remove it.
Access System Preferences from the  menu: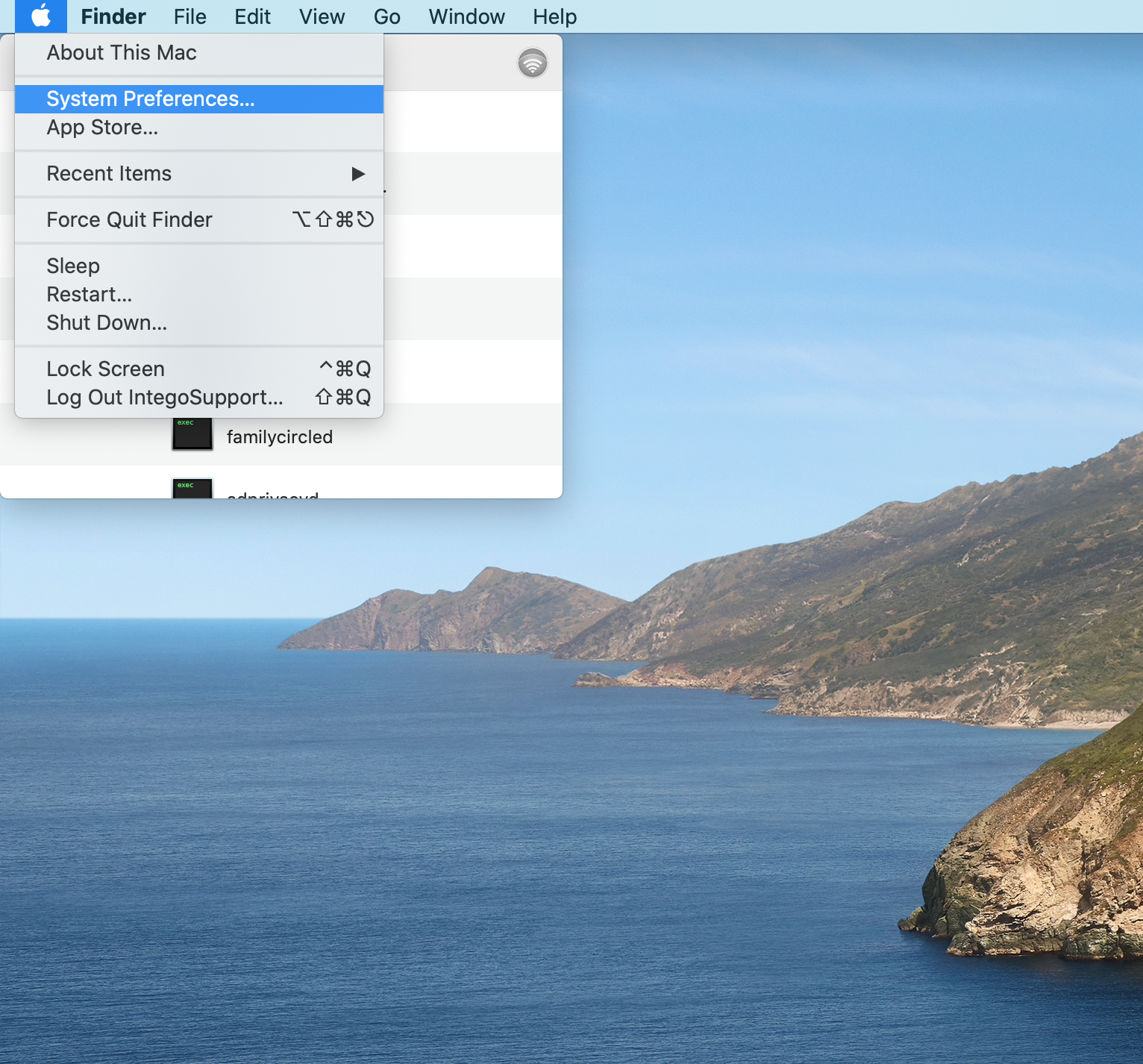 Select Users & Groups: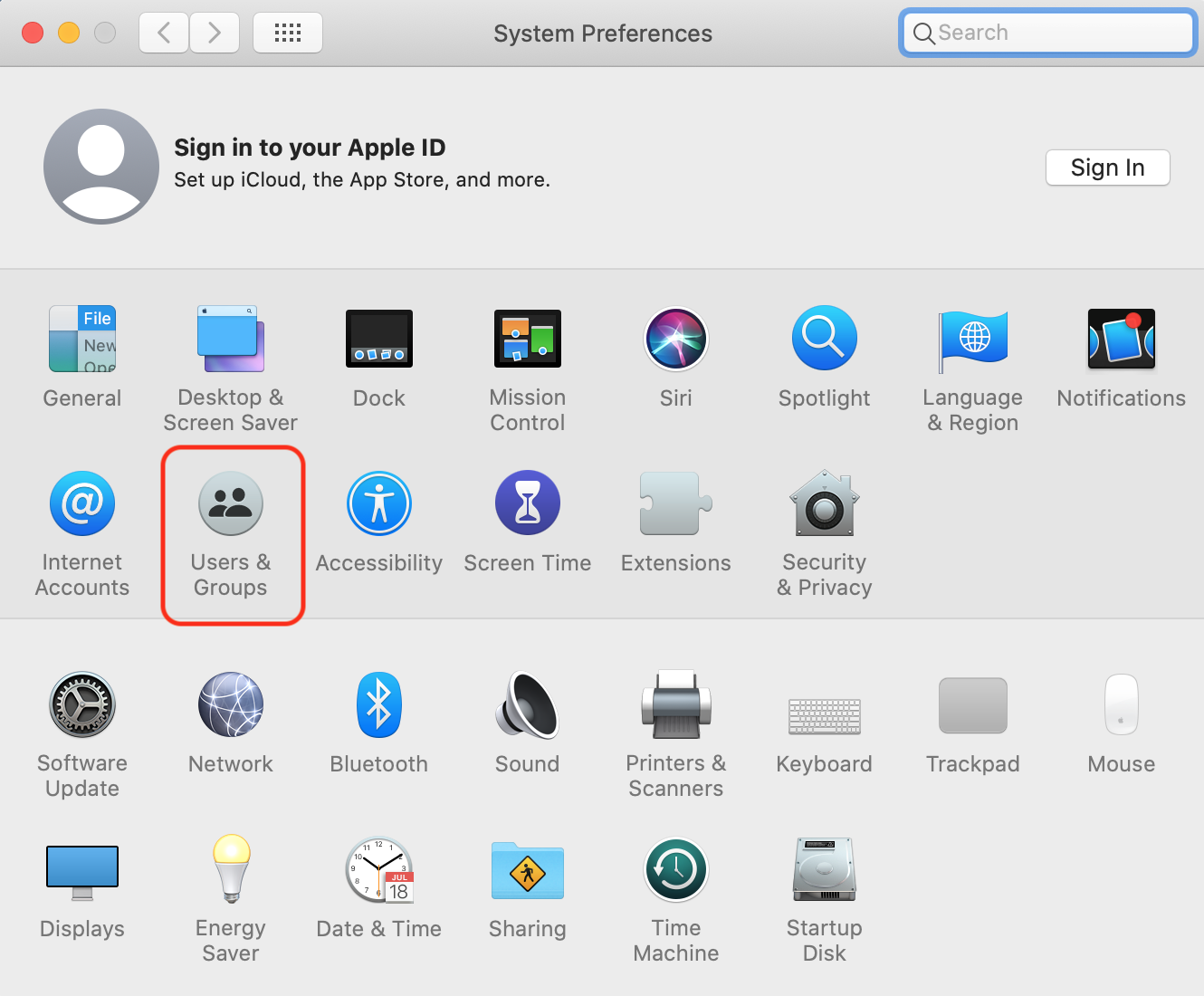 Select the Login Items tab: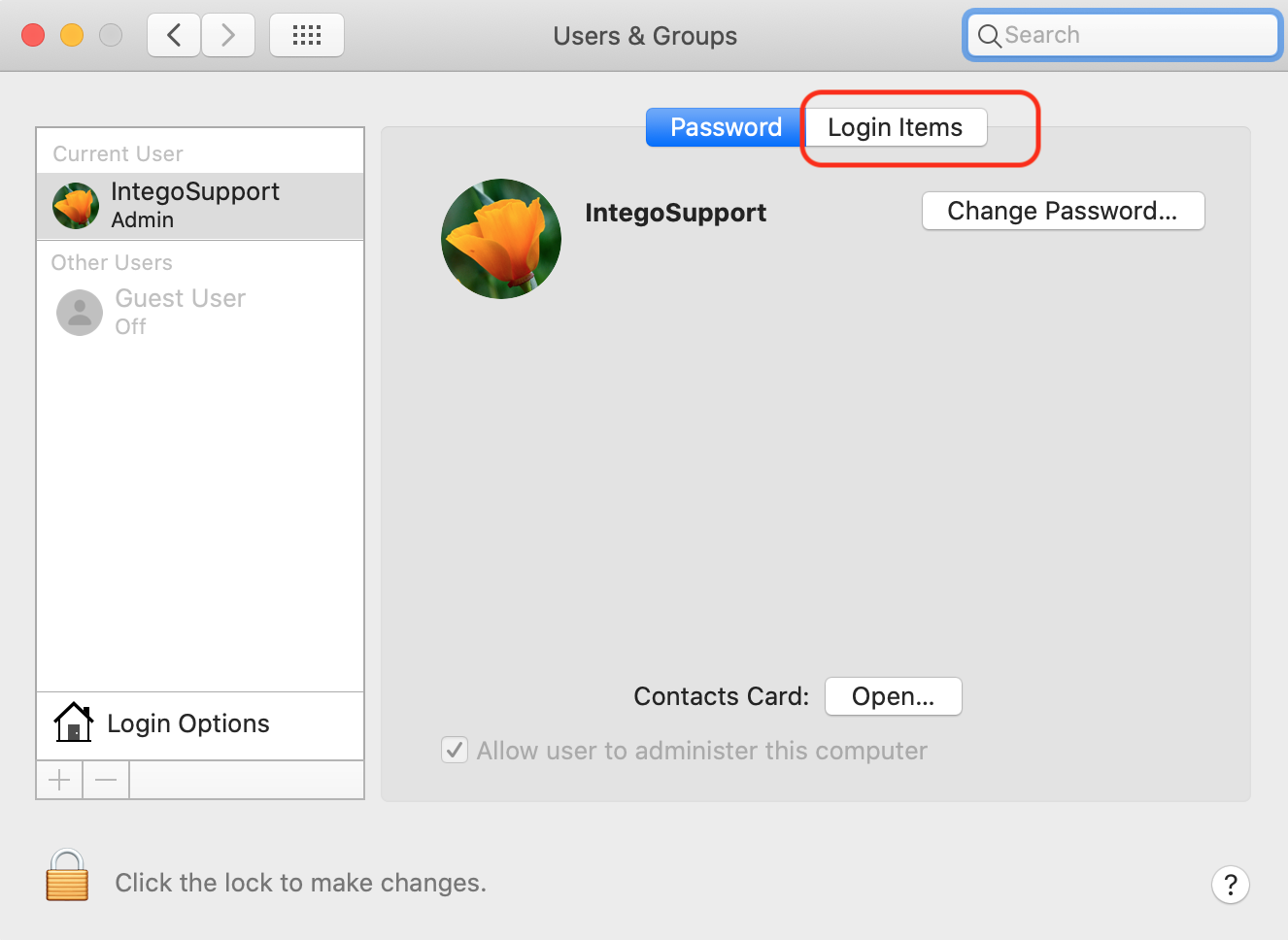 Highlight NetBarrier Monitor by clicking on it and then press the (-) Minus sign to remove it.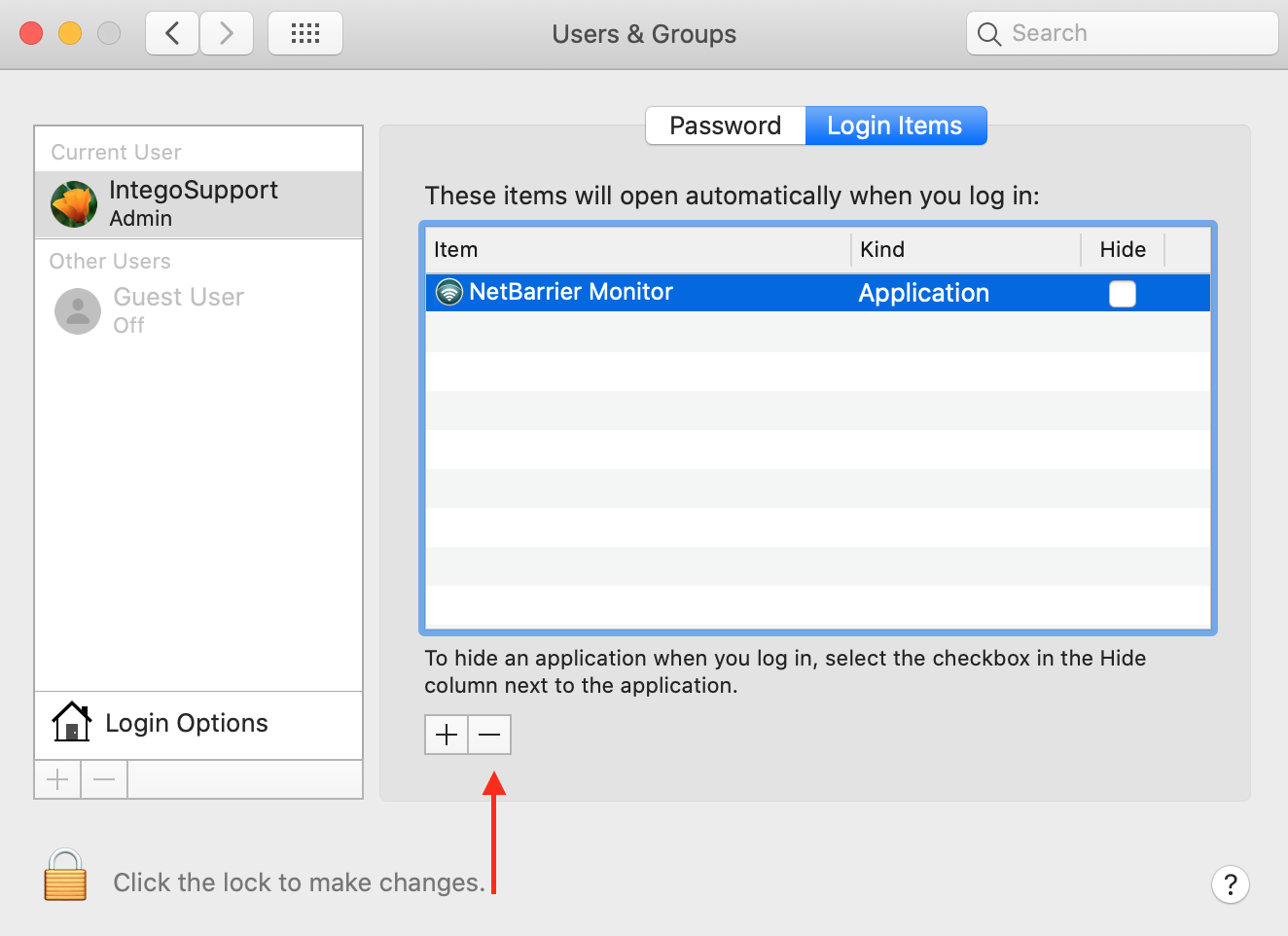 Note: If you wish to enable the Monitor again at any time, open NetBarrier, select 'Window' from the menu bar, and choose 'Application Monitor.'