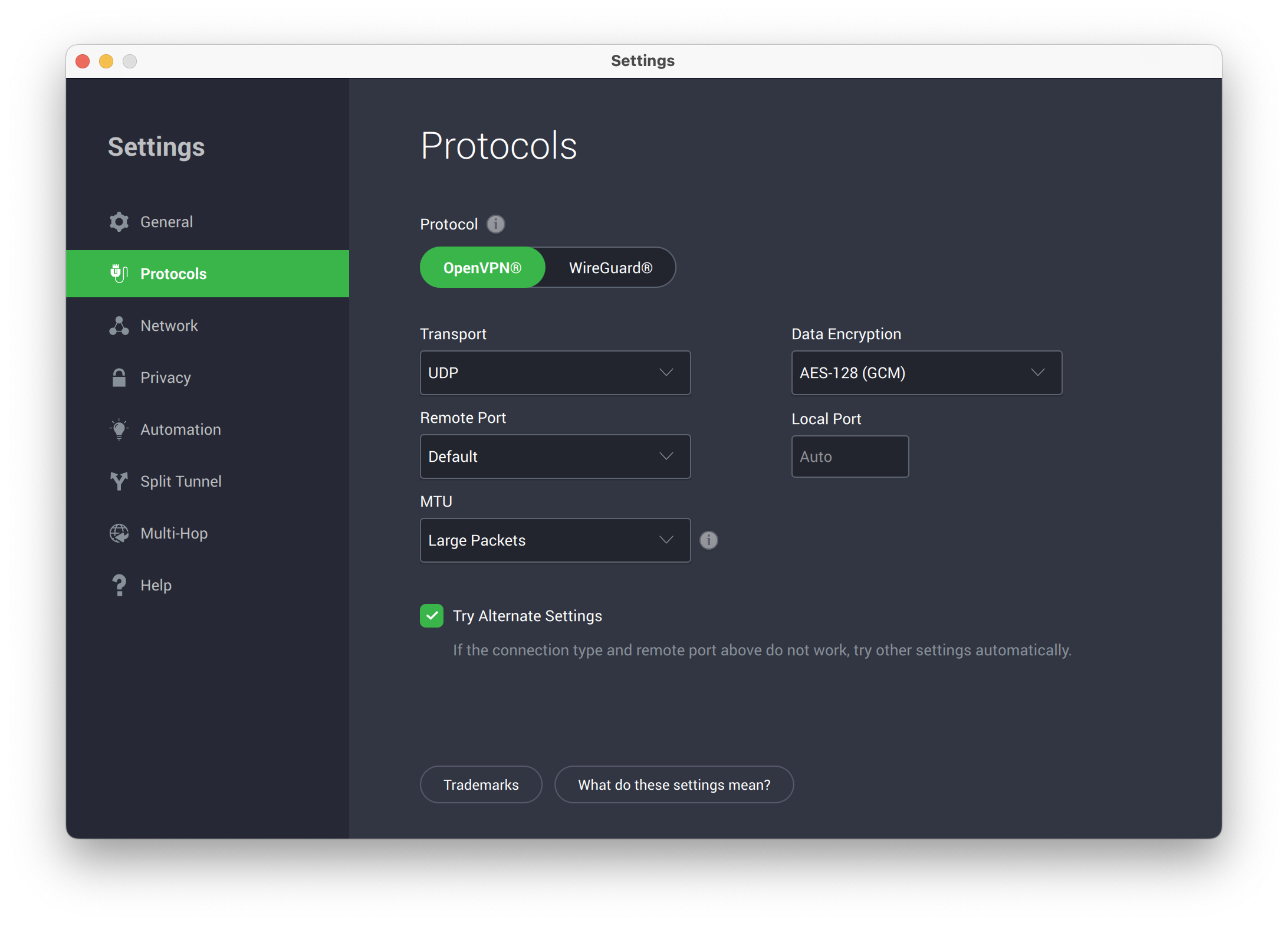 Intego Privacy Protection uses the open source, industry standard OpenVPN to provide you with a secure VPN tunnel by default. OpenVPN has many options when it comes to encryption. Our users are able to choose what level of encryption they want on their VPN sessions. We try to pick the most reasonable defaults and we recommend most people stick with them. That said, we like to inform our users and give them the freedom to make their own choices. Intego Privacy Protection users can also opt to use WireGuard® for their VPN tunnels.


Data Encryption

This the symmetric cipher algorithm with which all of your data is encrypted and decrypted. The symmetric cipher is used with an ephemeral secret key shared between you and the server.
AES-128
Advanced Encryption Standard (128-bit). This is the fastest encryption mode.
AES-256
Advanced Encryption Standard (256-bit).
Intego Privacy Protection Support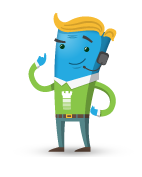 If you still have questions about using your Intego Privacy Protection software and cannot find the answer in this article, please check our Intego Privacy Protection Knowledge Base for answers to the most common questions:
You can also contact our Support Team directly for assistance by completing a support ticket online here: