Users can opt-in to receive beta versions of Intego software, which may include new features or product enhancements.
To enroll in this service, open the NetUpdate application on your device. You can open NetUpdate from the Intego icon in the menu bar located in the top right corner of your screen.
Select Open Preferences... from the drop down menu.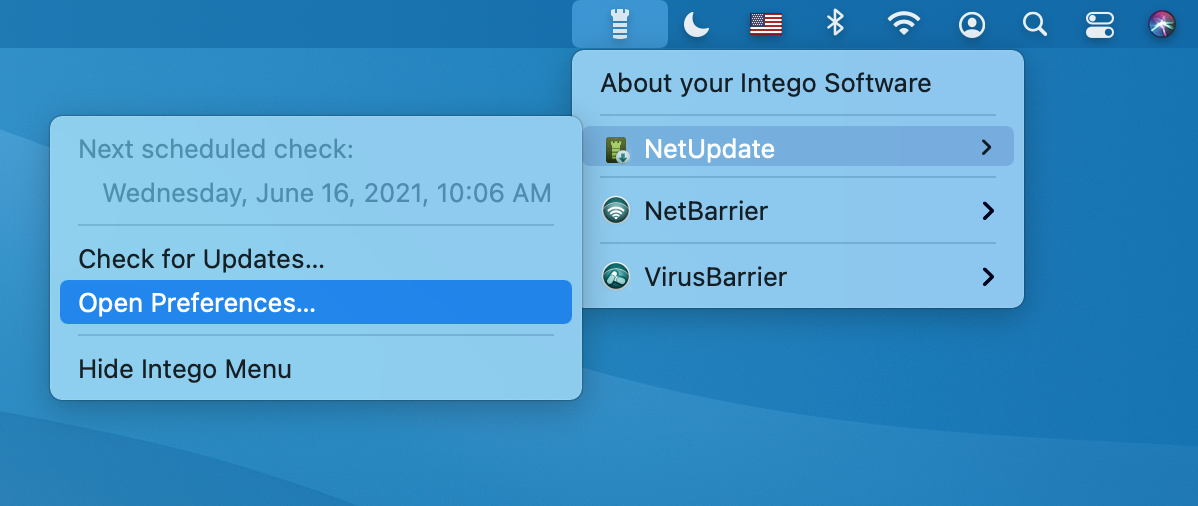 Select the Scheduling section from the top of the NetUpdate application window, and enable the option to Include beta versions.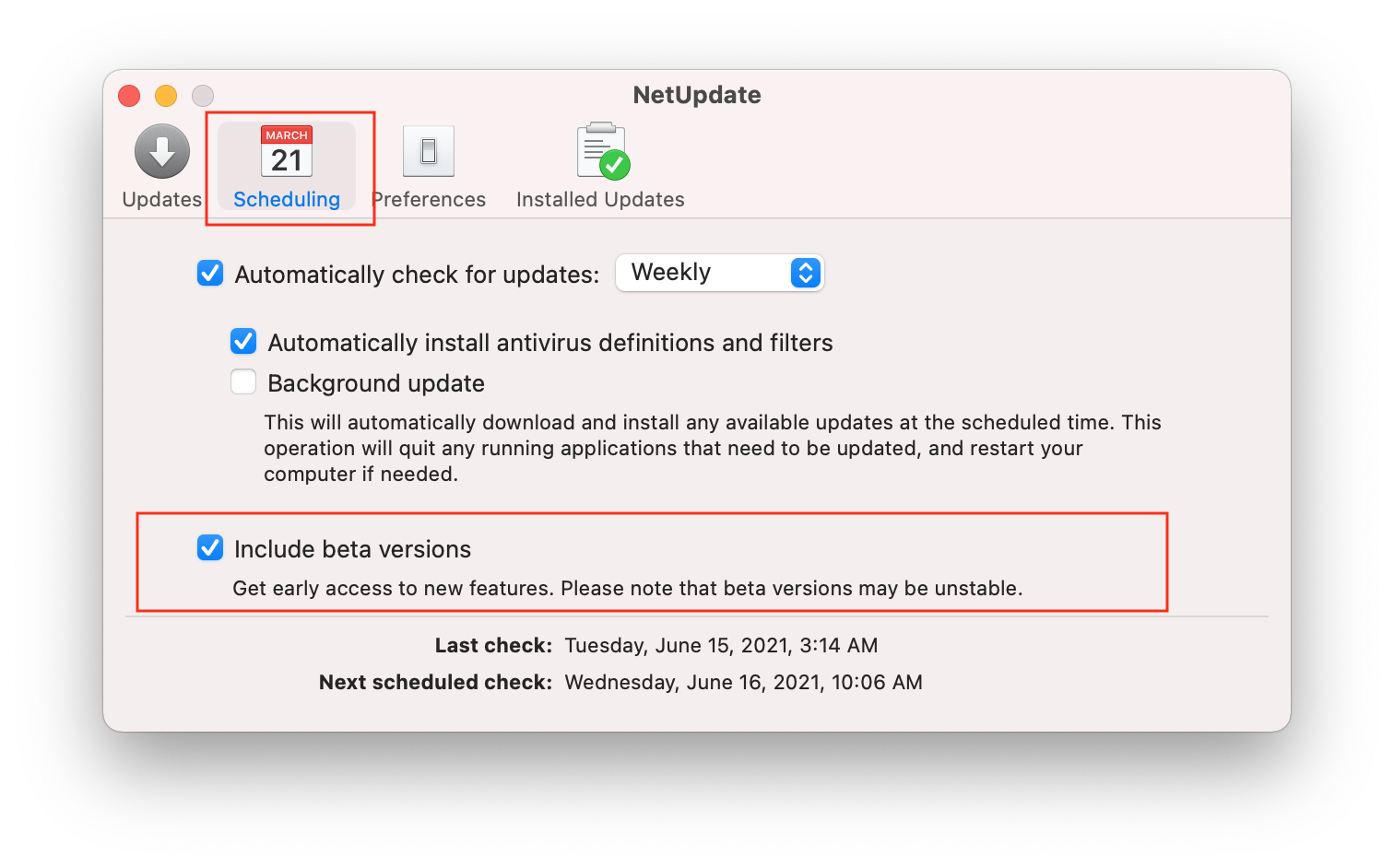 Once enabled, beta versions for all installed Intego software will automatically appear in the Updates section of NetUpdate as soon as they become available, and you will be marked as beta. You can opt-out of receiving these updates at any time by disabling this setting.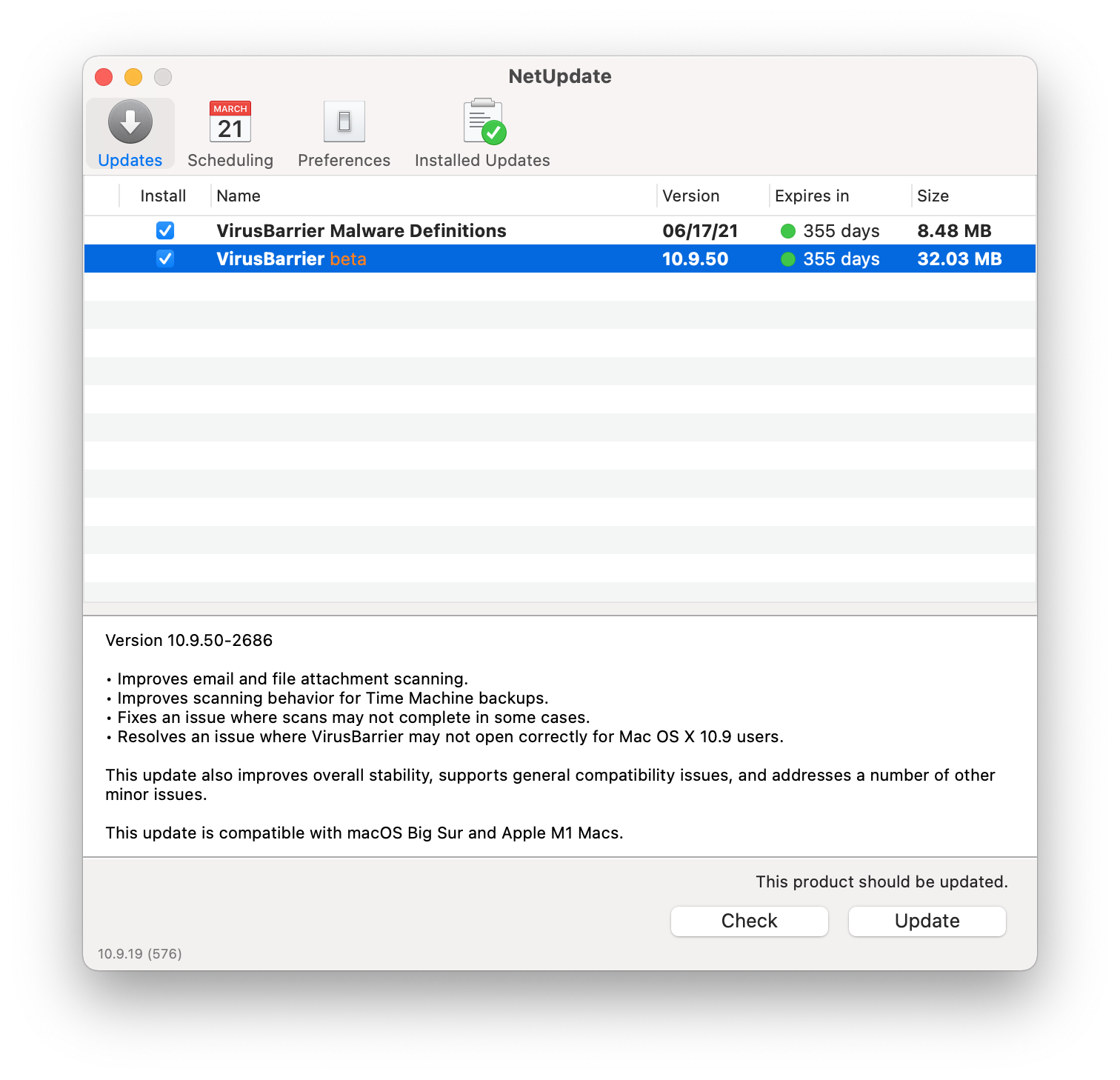 Information regarding new features, improvements, and bug fixes available in these versions will be displayed in the release notes section of the Updates window when an item is selected.
Note: Beta versions may become unstable, cause system performances issues, or potentially result in data loss.