There are multiple options for running scans with VirusBarrier. You have the ability to manually begin either a Quick or Full Scan directly within the main VirusBarrier window. You can also set up scheduled scans that will run automatically at specified times, as long as your Mac is powered on.
Opening VirusBarrier
Running Manual Scans
Setting Up Scheduled Scans
Opening VirusBarrier
Once you have installed your Intego software, there are several ways to find and launch your applications. You can click on the "Intego Tower" icon at the top right corner of your menu bar, select the application you would like to open, and choose 'Open VirusBarrier...' as seen below.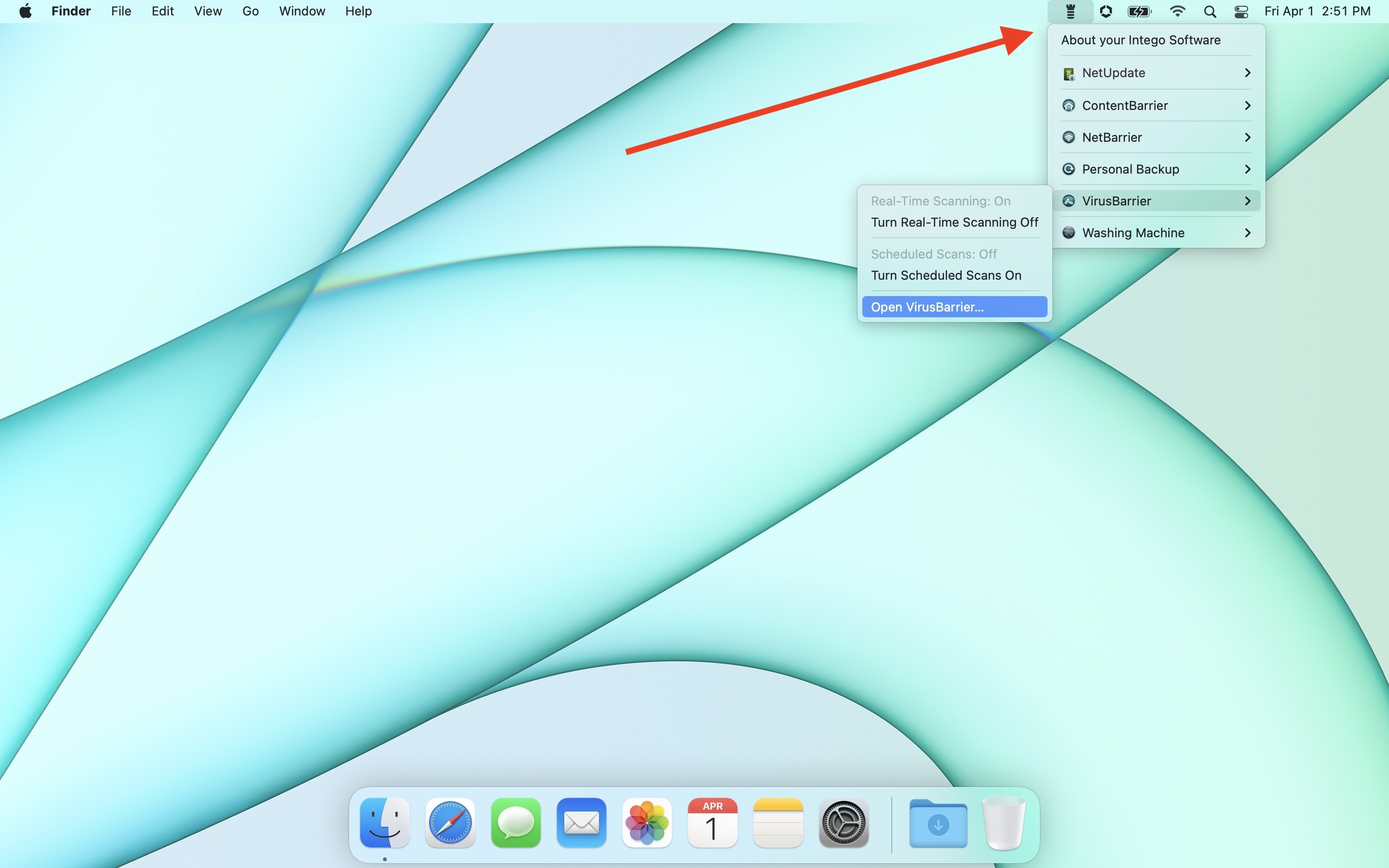 The application can also be found within the Intego folder, inside of your Applications menu within Finder.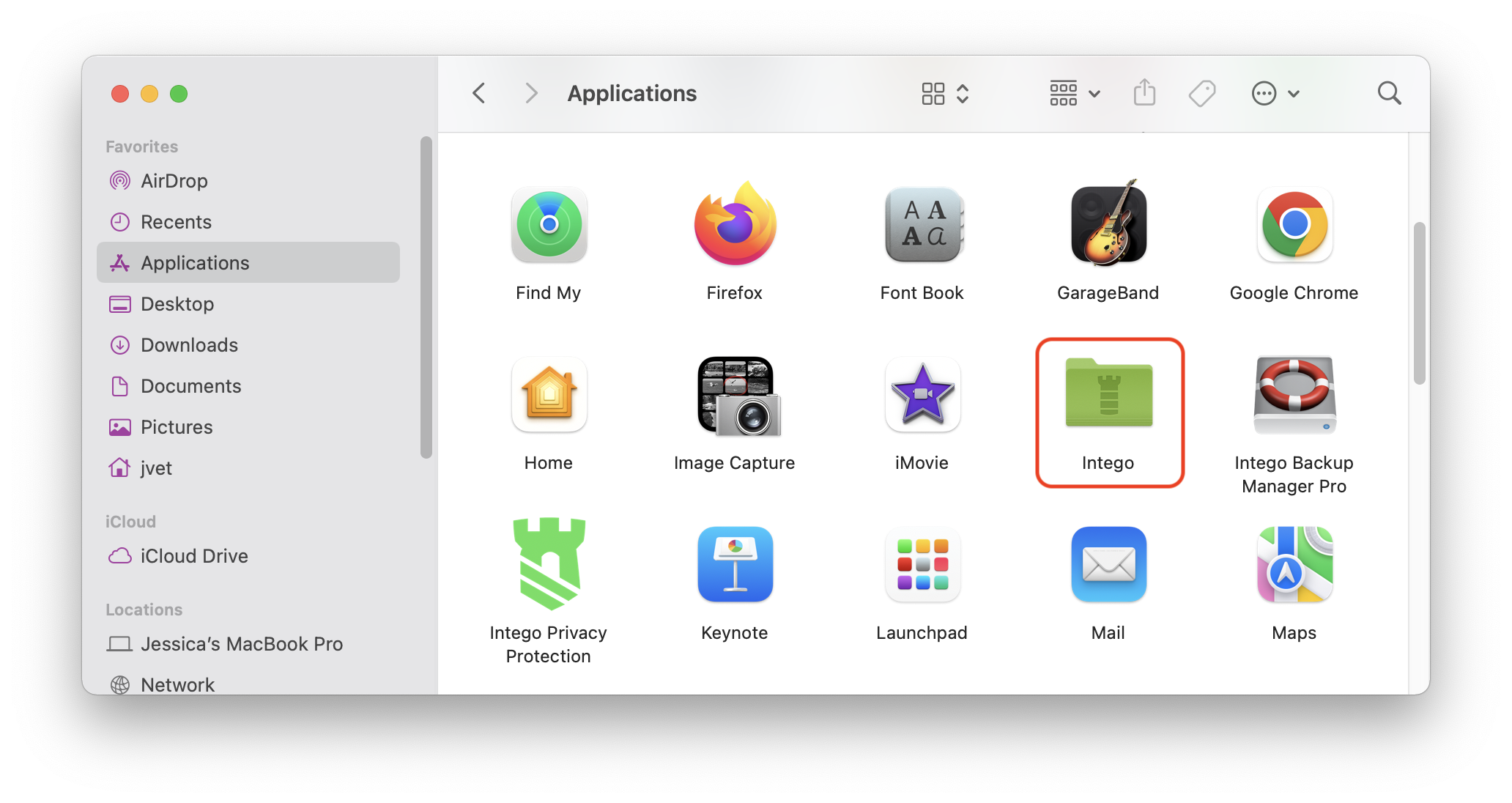 Running Manual Scans
VirusBarrier's anti-malware protection works in several ways. Its Real-Time Scanner constantly watches over your Mac, protecting you from viruses and malware. The Real-Time Scanner ensures that your Mac is protected at all times by scanning every file that is created, copied, modified or saved. It does not, however, scan other files. This is why we suggest you run a full scan of all your files when you install VirusBarrier and after each update to the program's virus definitions.
You can also use VirusBarrier's On-Demand scanner to check any file, folder, disk, or volume on your Mac.
Full Scan vs Quick Scan
You can run a manual Full Scan with VirusBarrier whenever you want. You should do this immediately after installation to ensure that you don't have any infected files. After that, VirusBarrier's Real-Time Scanner ensures that any new files you add to your Mac are safe.
VirusBarrier lets you run Quick Scans, which scan only those locations where malware is commonly installed. The files and folders scanned may change as new malware appears, and the locations scanned may be different with newer versions of VirusBarrier's virus definitions.
To run a Quick Scan, launch VirusBarrier and click the Quick Scan button. (Note: The Quick Scan button only appears when you select your entire computer in the left column).

You can also access scan options from the VirusBarrier menu bar.



Scheduled Scanning
VirusBarrier X9 can also be set to run automatically at pre-arranged times.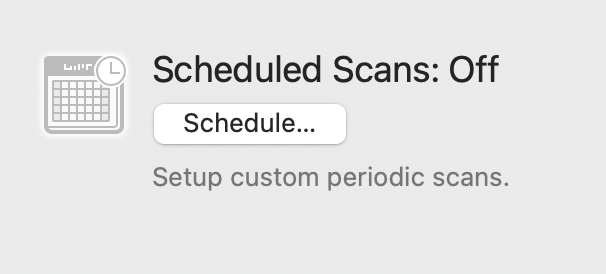 Scheduling a Scan
To schedule a scan, click the Schedule… button: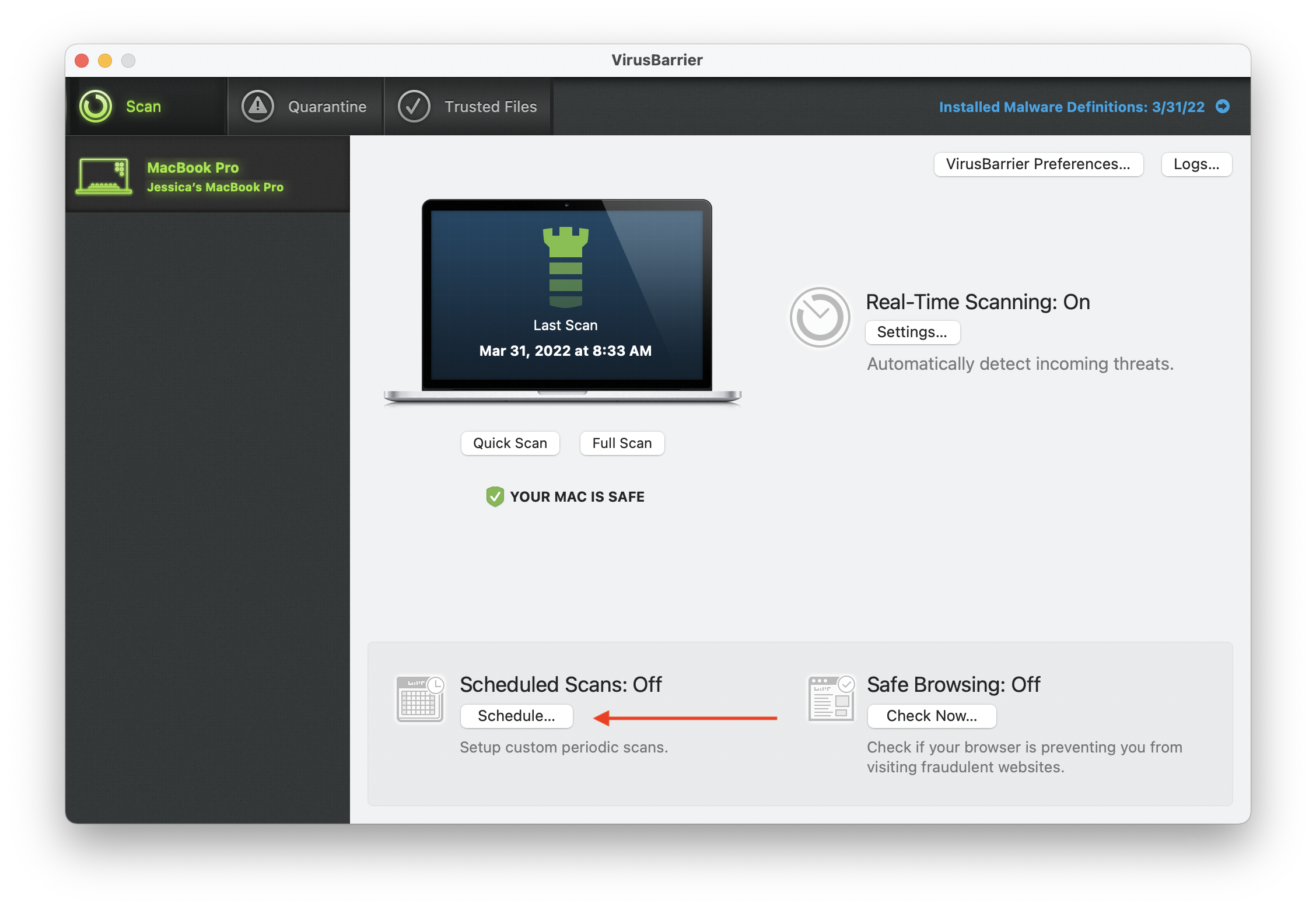 Once you have switched the Schedule to "On", you can create Daily or Weekly scans for any time you like.


Display scheduled scans in Task Manager: When checked, you'll see a small window appear whenever your Mac executes scheduled scans; when unchecked, such scans will occur without notification (unless malware is found).