The latest versions of Intego software are fully compatible with the official release versions of macOS.
Intego software is not supported for beta versions of macOS Ventura. If you would like to opt-in to receive beta version updates, you can do so from within the NetUpdate > Preferences, as seen in the image below: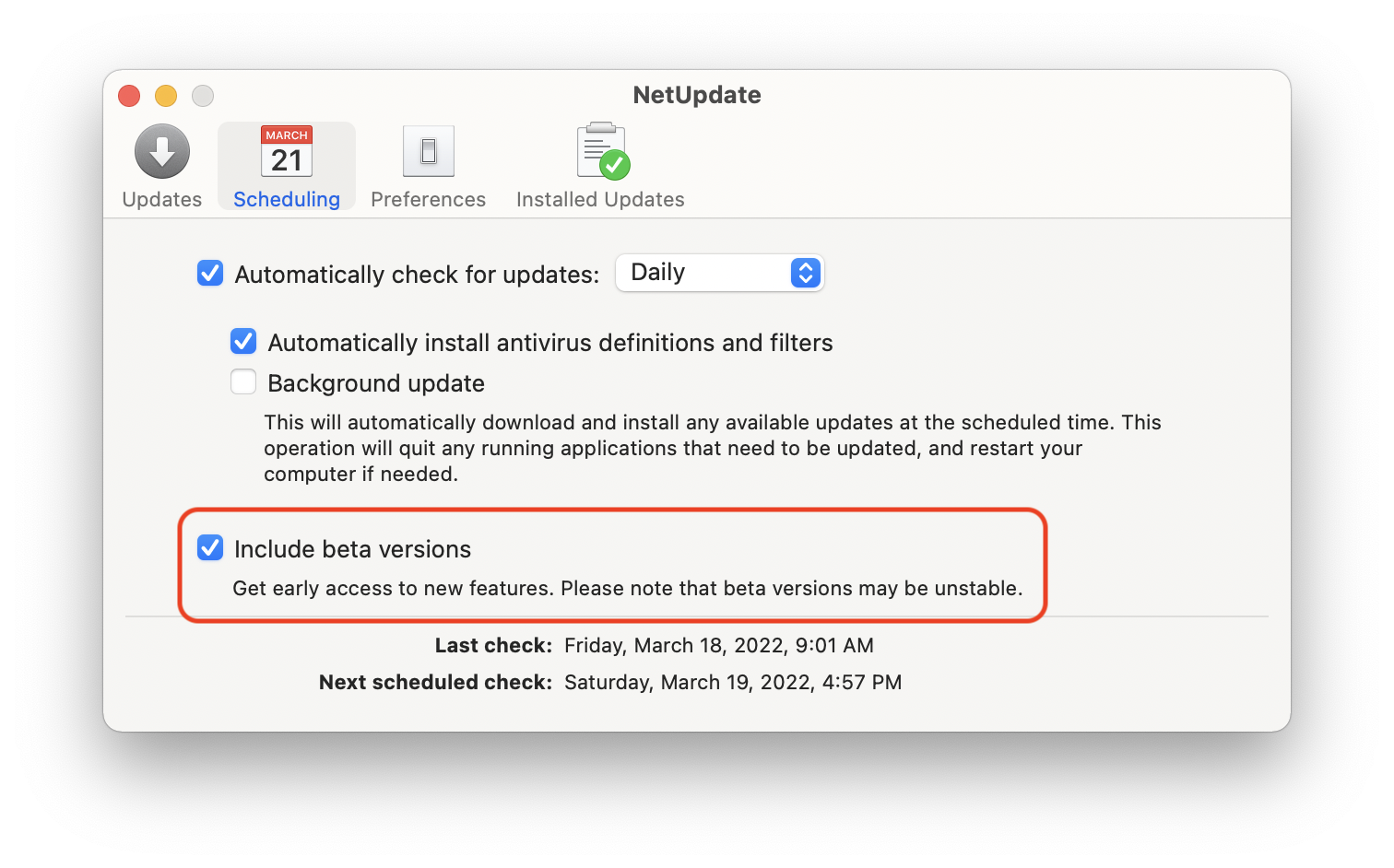 Note: These beta version updates are for Intego's software only, and are not specifically meant for compatibility with beta versions of macOS or any other software.


When macOS Ventura is officially released in the fall, updates will become available for your Intego software so that it will remain compatible with the latest officially released versions of macOS. Please continue to check this article for more information once an official release date has been determined.