To update the email address on file for your Intego subscription, you will sign into your Intego Account:
Click Here to Sign Into Your Intego Account
Once you have signed in, select the My Account button.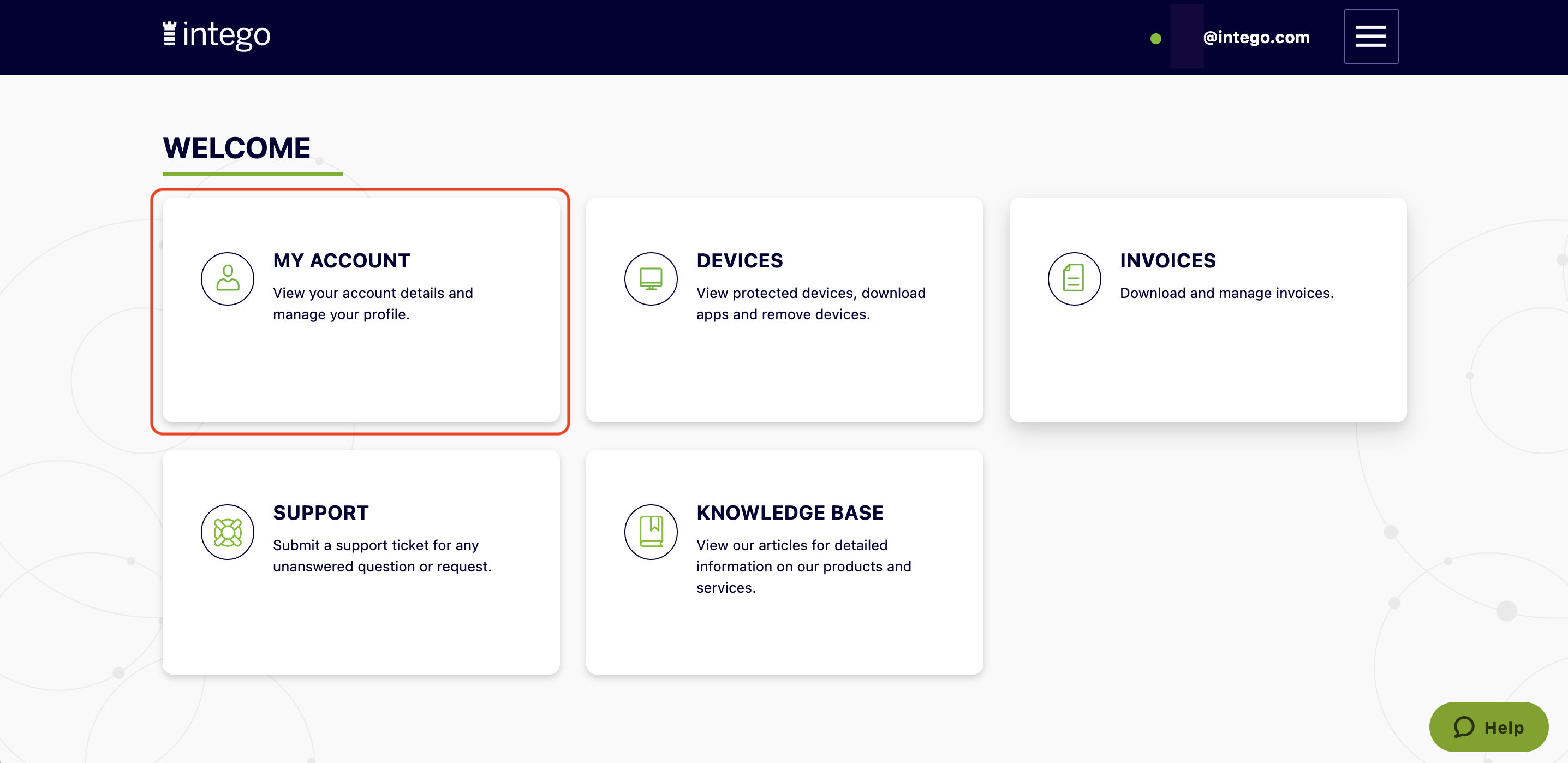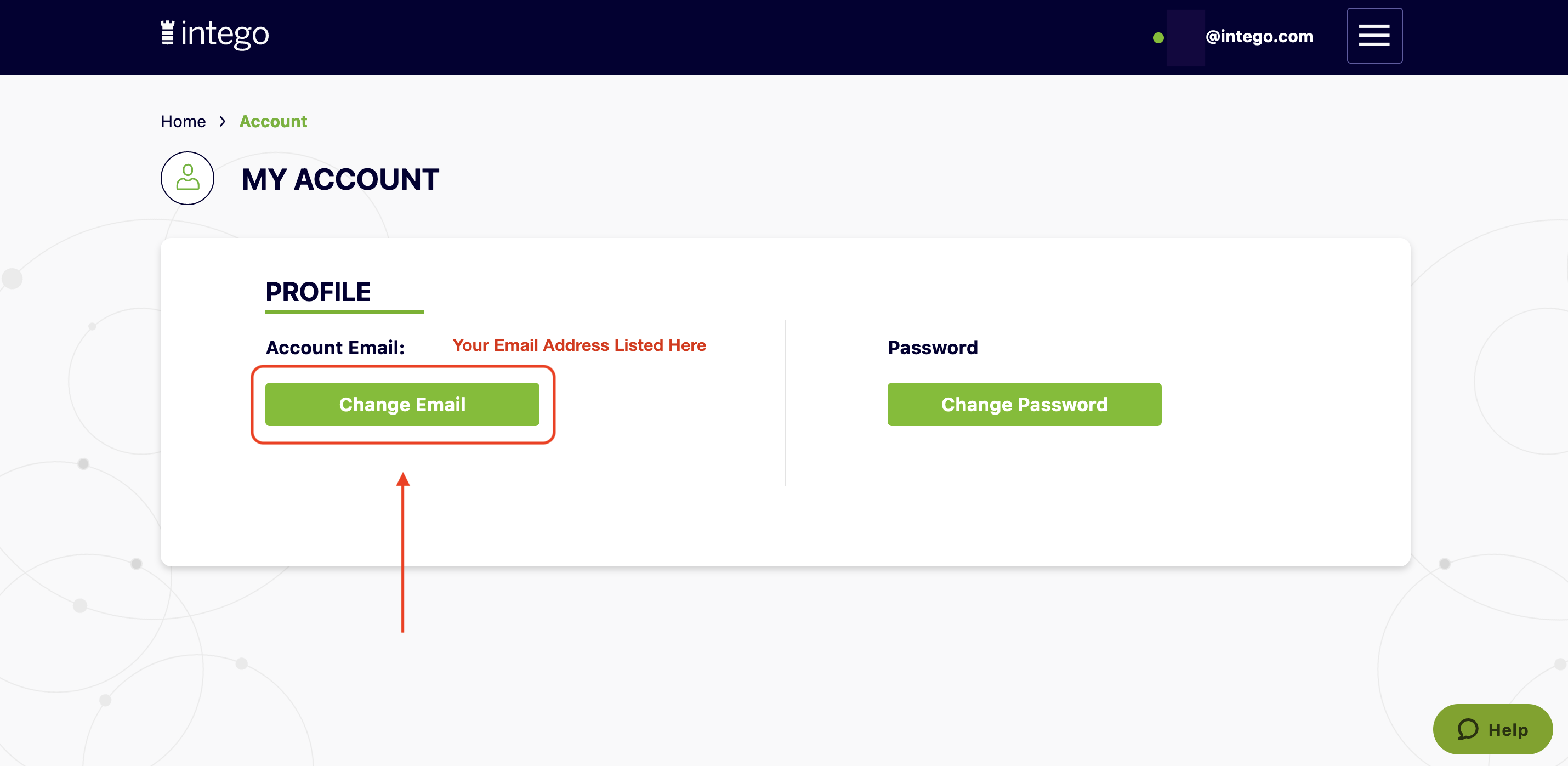 From here you will see your account information displayed. Click on the green button below the email address that says Change Email and follow the steps to complete the update. You will need to enter the new email address as well as the current account password.
Once the email address has been changed, all future communication regarding your Intego subscriptions will be sent to this updated email address.