When attempting to check for updates within NetUpdate, you may receive an error like the one in the image below.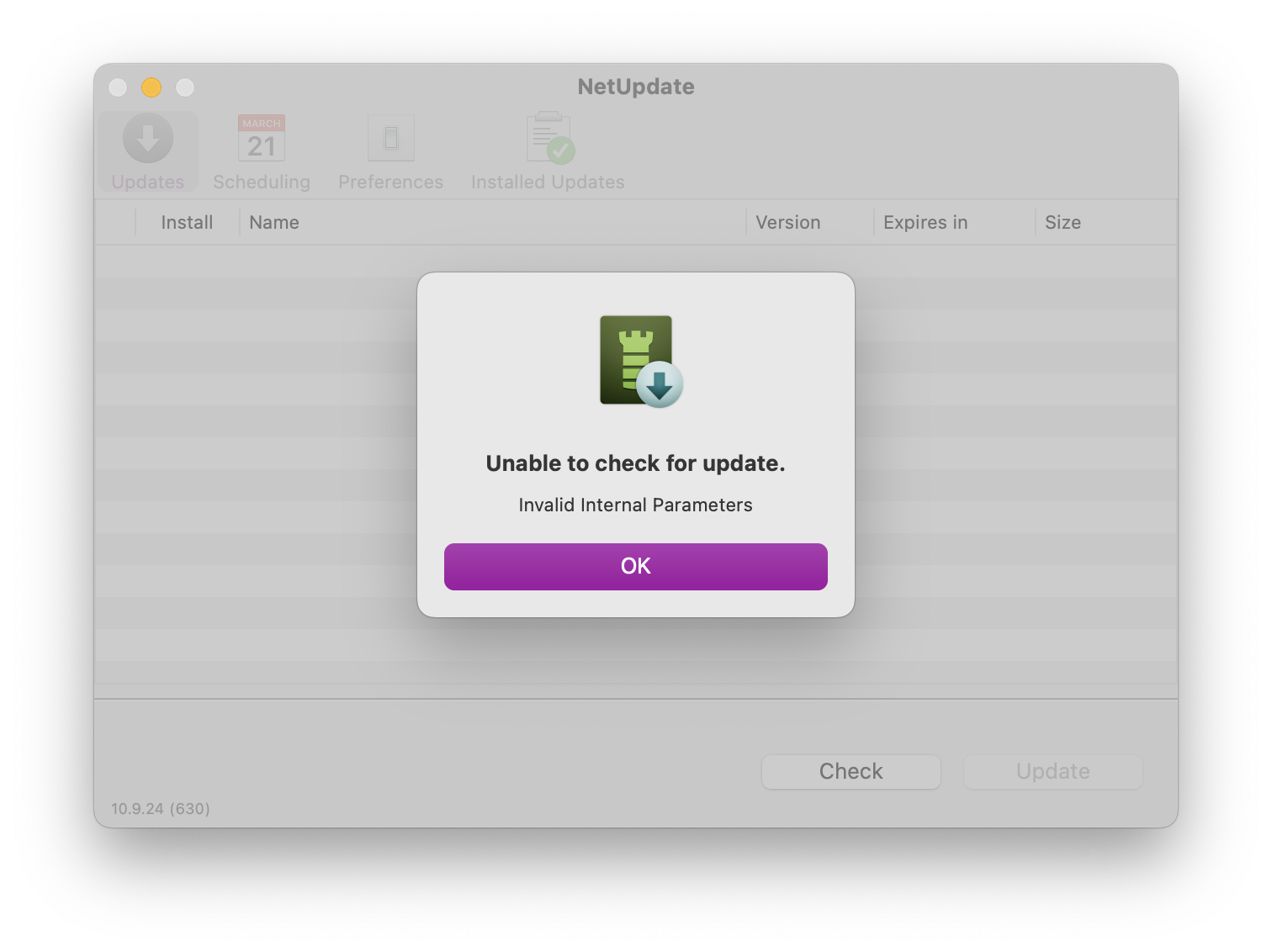 This error can be easily remedied by checking your NetUpdate Preferences and making sure that under the Updates tab your Sources is set to Check Updates on Intego's Server.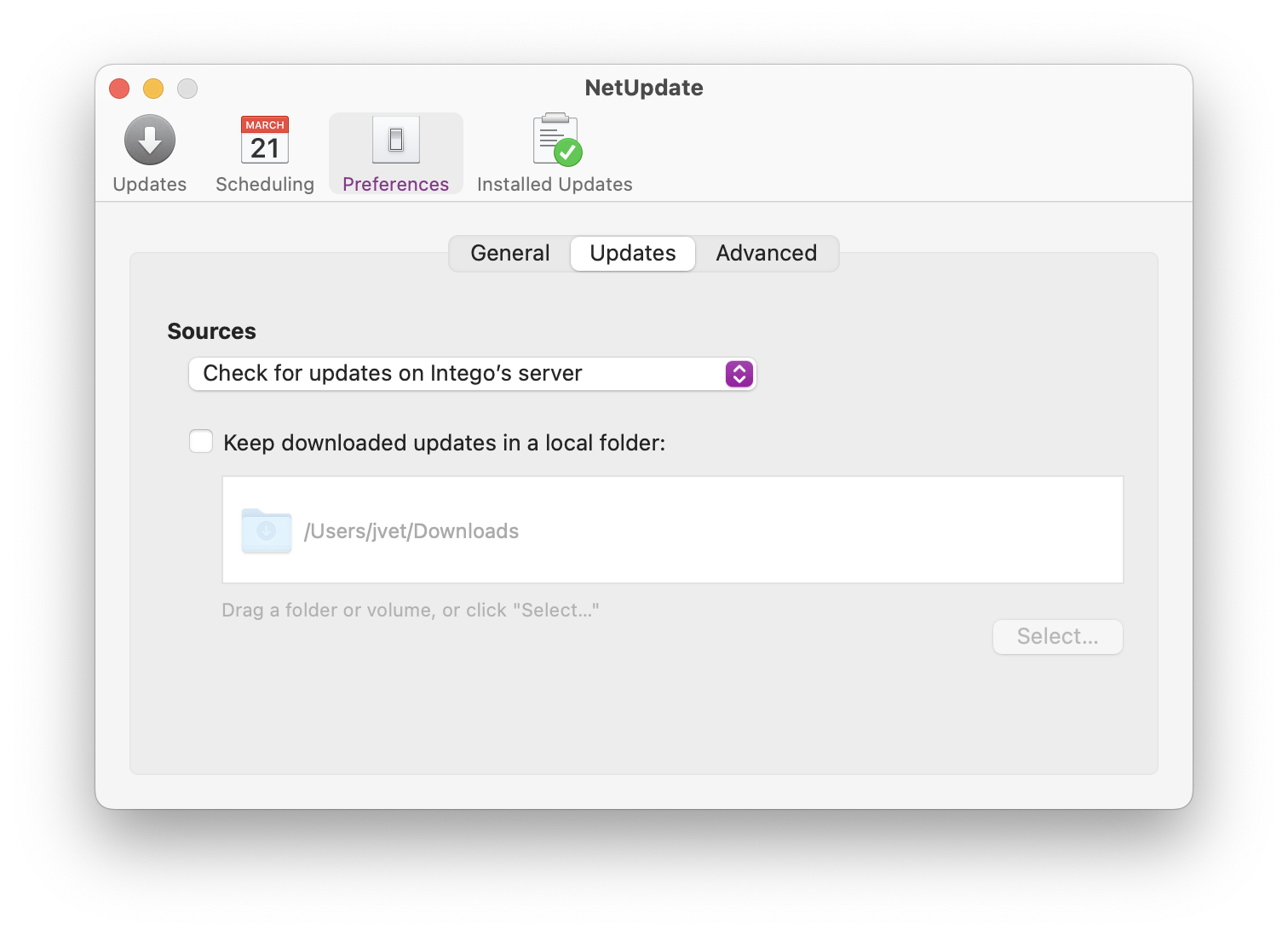 Once this setting has been changed, you can check for updates again and the error should resolve.