When attempting to Clean after running a Reclaim cycle you may receive a message about closing applications before Washing Machine can continue.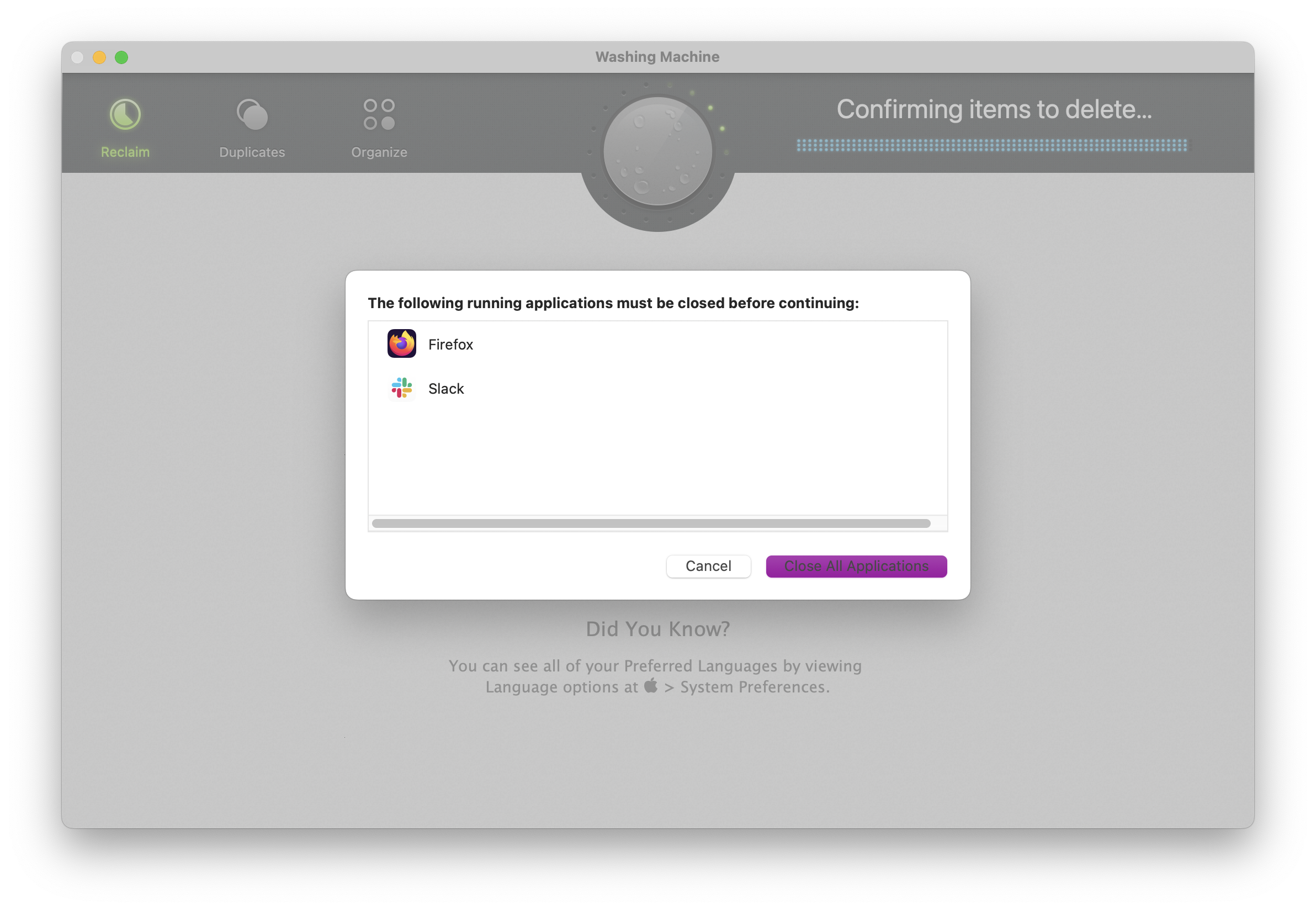 In some cases, selecting the option to Close All Applications appears unresponsive, and the applications cannot be closed. This is because some applications will immediately reload certain processes. Washing Machine is unable to prevent this.
Disable Languages
As a workaround, users can try disabling the Languages category prior to running the Reclaim cycle. This should allow Washing Machine to clean the remaining categories without issue.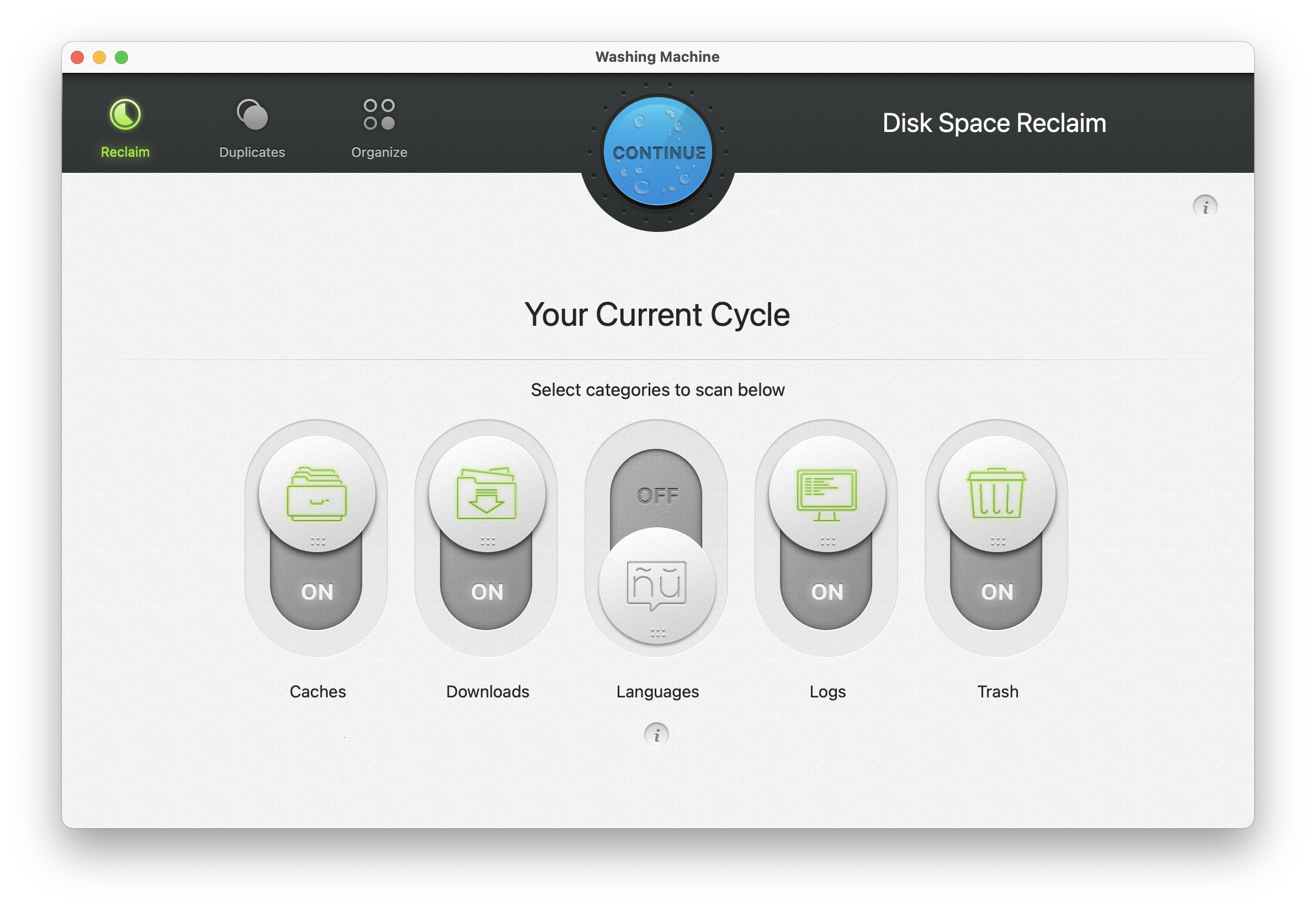 This issue will be resolved in a future software update.