You may see an alert in Intego Privacy Protection to update from version 2.4 to version 3.2, as well as a notification failure to download the update.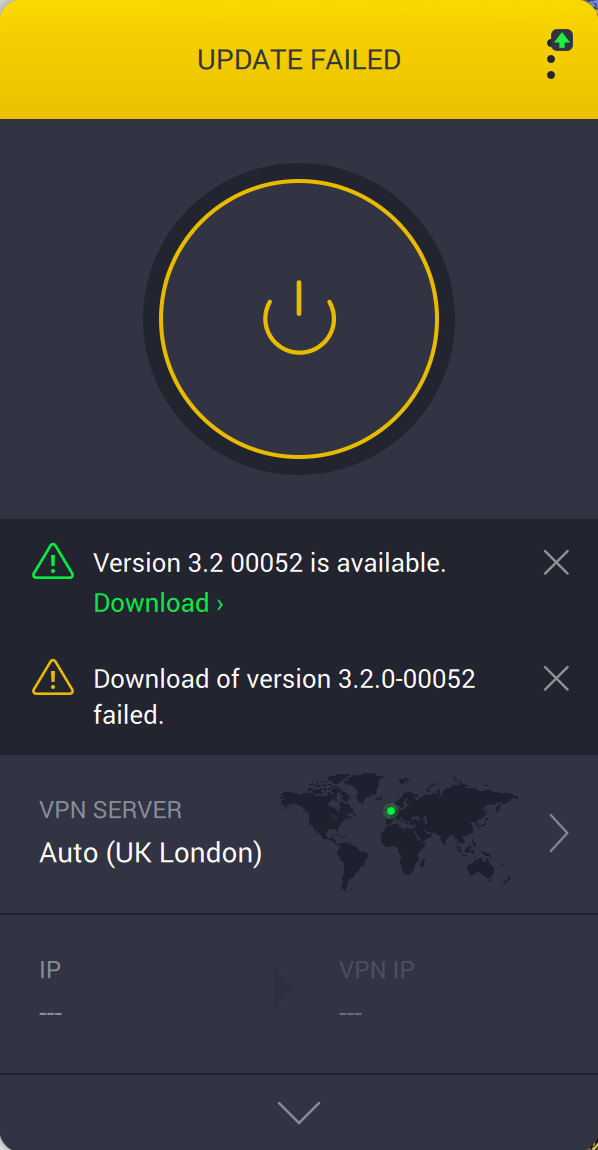 If the update fails, you will need to uninstall the current version, and then reinstall the newer 3.2 update.
How to Uninstall Older Versions of Intego Privacy Protection
Once the older version has been removed, you can reinstall the software again using the updated installation file here:
Download Intego Privacy Protection VPN
Support
Still have questions about using your Intego software? We're here to help!
Click Here to contact support.